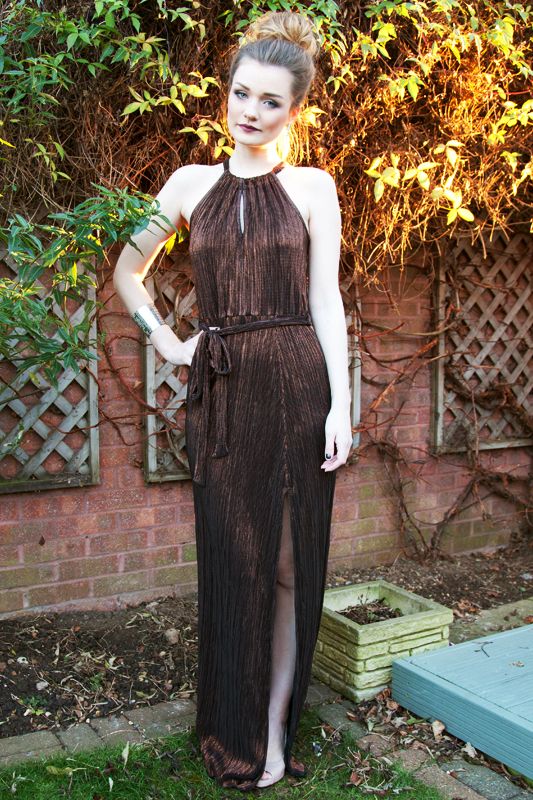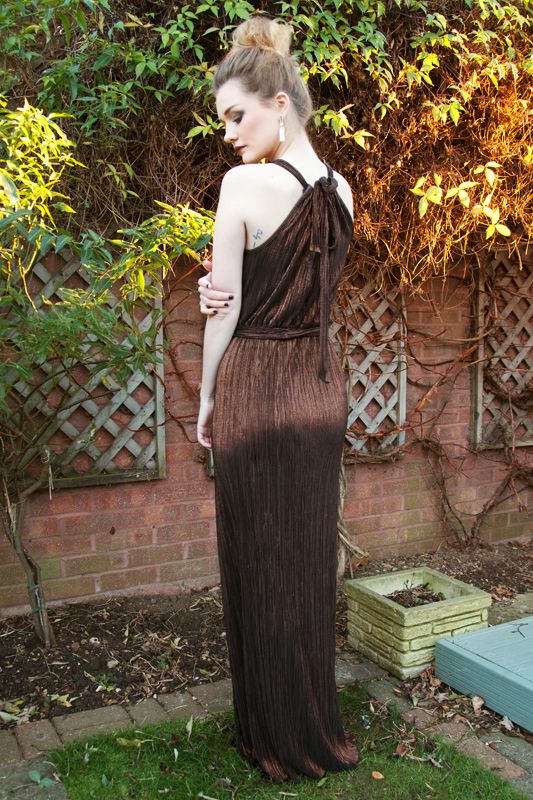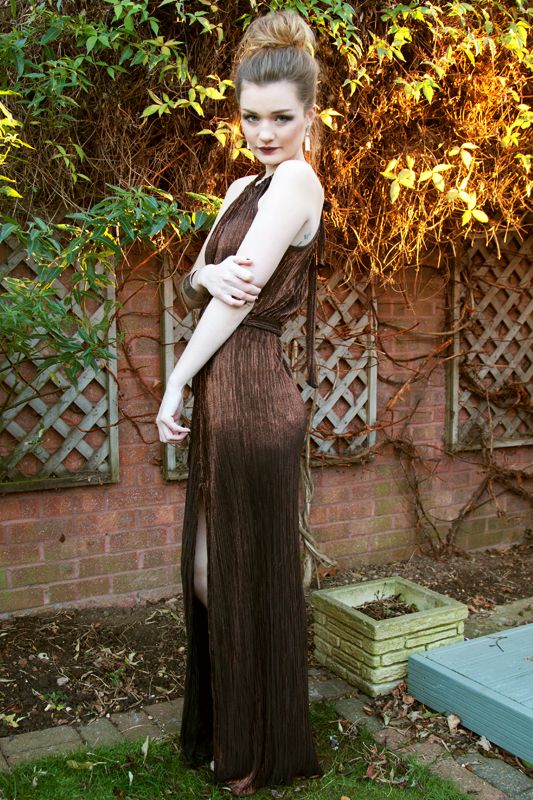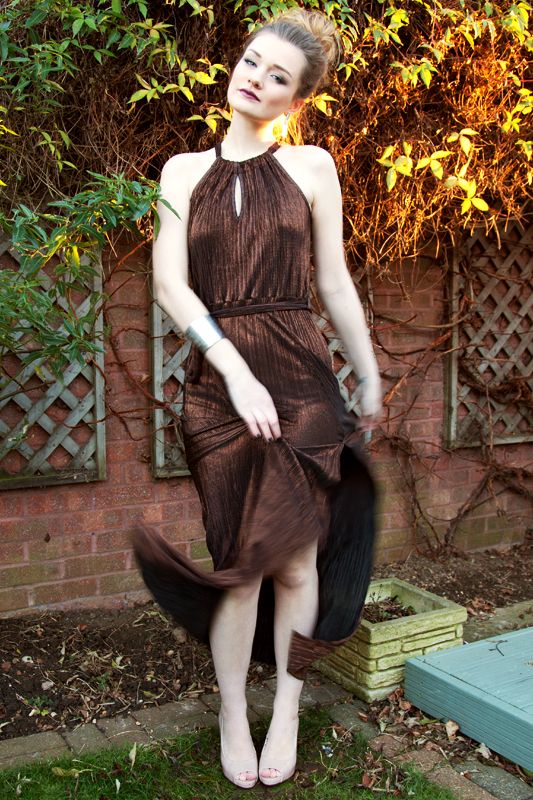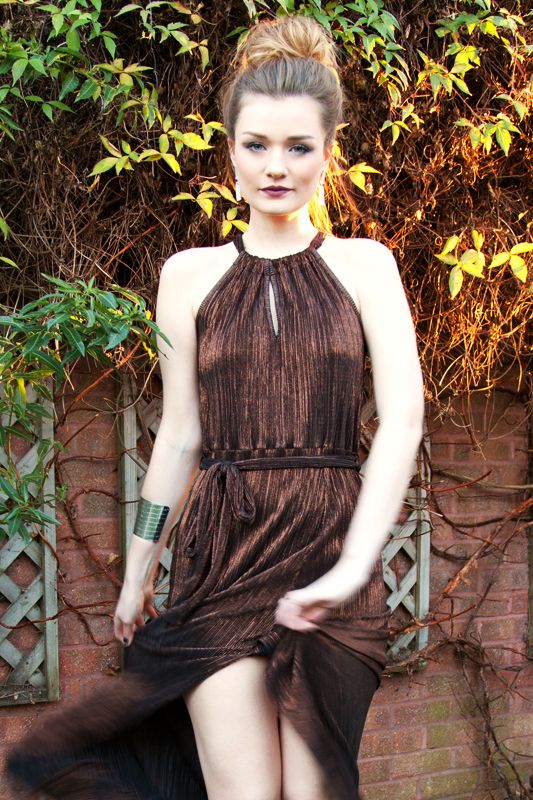 Earrings & Bracelet – H&M
I could not put this dress back. I tried it on, stared at it in complete awe, then I had to take it to the till – there was no way this could go back on the rail for someone else to swipe away from under my nose, this one was definitely a keeper. Now it's fairly glam and dressy, I'm not the type of person to be invited to glamorous balls every weekend (unfortunately!) but one day I might be and when I do I know exactly what I will wear – pre planning is always essential. On a serious note though this dress is the most flattering shape and a gorgeous mix of bronze and chocolate brown, yum. I hardly go in Jane Norman these days but their Christmas dress window display caught my eye, I am so, so happy that it did. Laura is in love.. with, a dress.
Oh and in case you're wondering, yes, I did absolutely freeze taking these photos in -1 icy weather.. if you don't see me for a few days I will most likely be in bed with flu! Hope you have all had a lovely weekend!
Don't forget to enter my Dr Denim giveaway here!