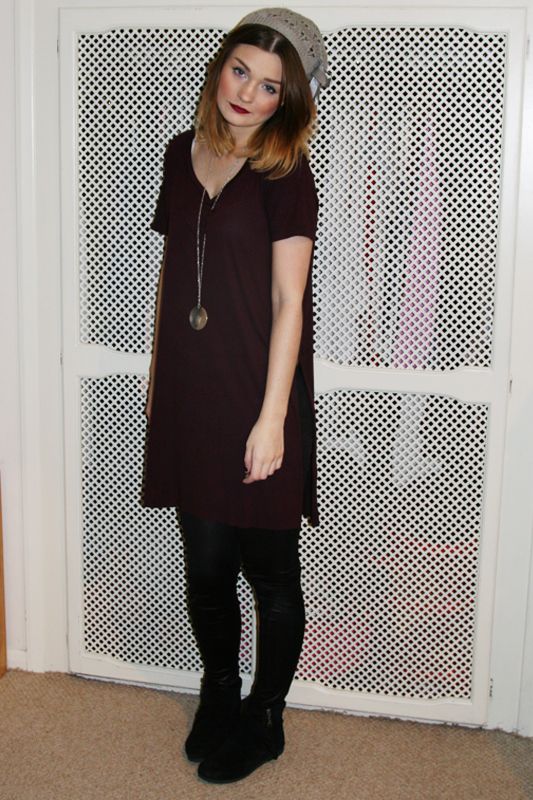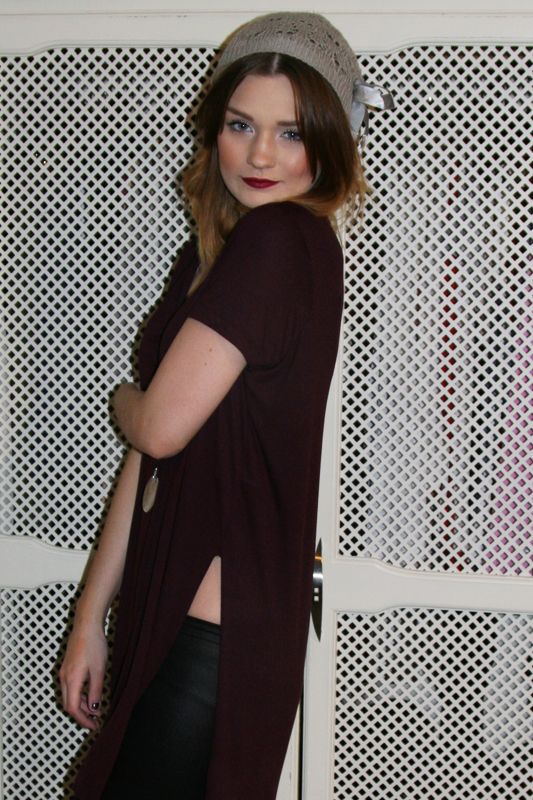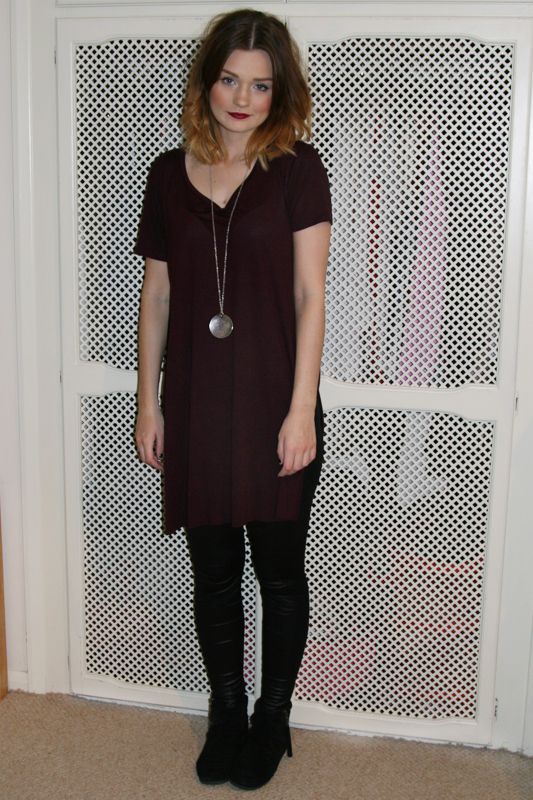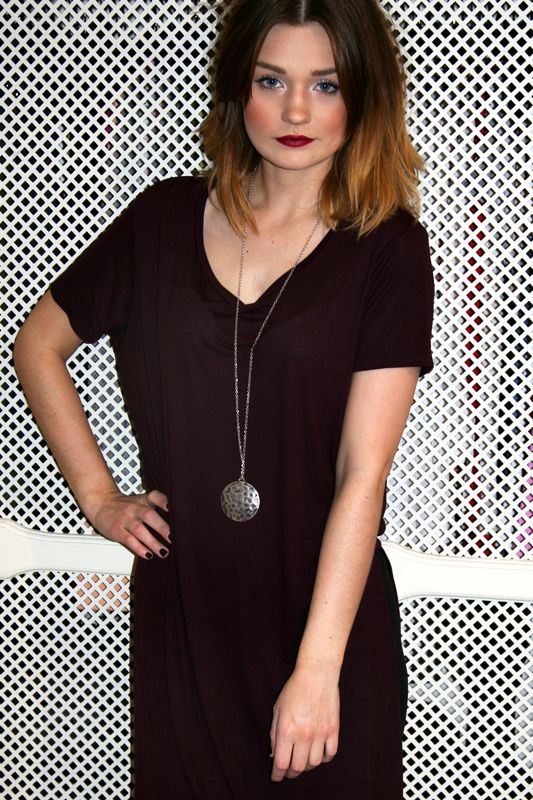 Hat – H&M (old)
Boots – Topshop
Lipstick – (my trusty) Chanel, 40
The one main thing I love about Topshop is the great selection of basic tops and jumpers. While this section might not deem to be the most fashionable or interesting section of Topshop it is great for wardrobe basics and staples. I picked up this top recently, the rich burgundy colouring (which doesnt show as well in these photos) caught my eye at first, then I noticed the long splits either side of the top – I loved this because it turned it from a 'possibly frumpy baggy top' into a much more flattering style and in my eyes, pretty cool. I love the way you can see a tiny bit of flesh/top of your trousers underneath, it gives this top an extra something. I like a bit of an extra. I paired this top with some shiny black leggings and a old hat I found in my winter wardrobe – totally forgot I had this and have been wearing it non-stop since, yay for a nice warm head!
Please excuse the photo quality in these photos, I am still adjusting to standing in my warm bedroom to take the winter month photos and I took these too late in the day and the sun (what we have of it, anyway) and decided to disappear, hence the lack of colour.. but I'll get there eventually!
Hope you are all enjoying your weekend!