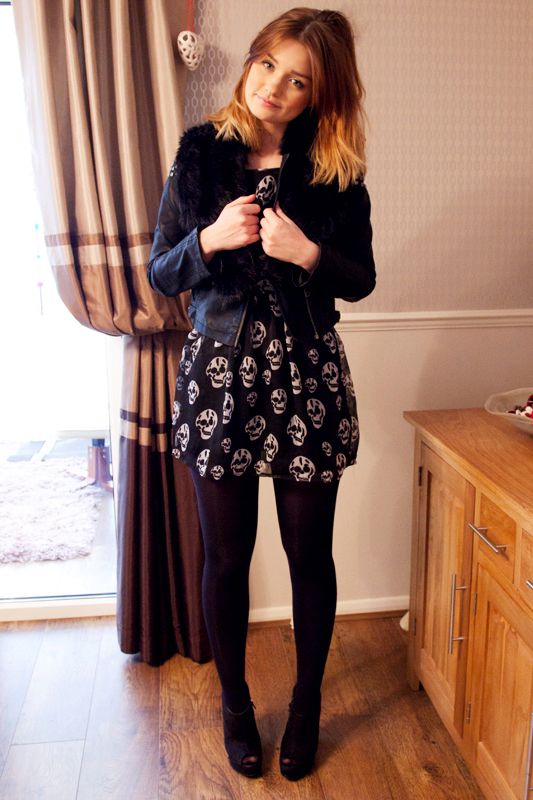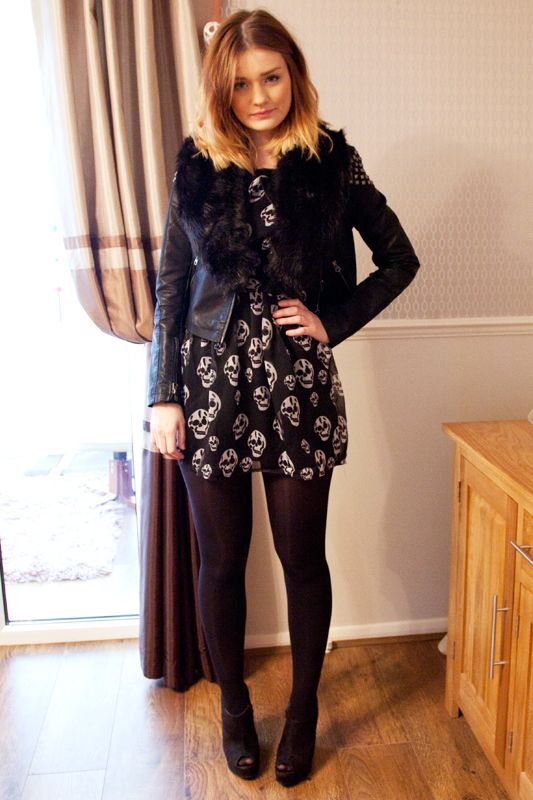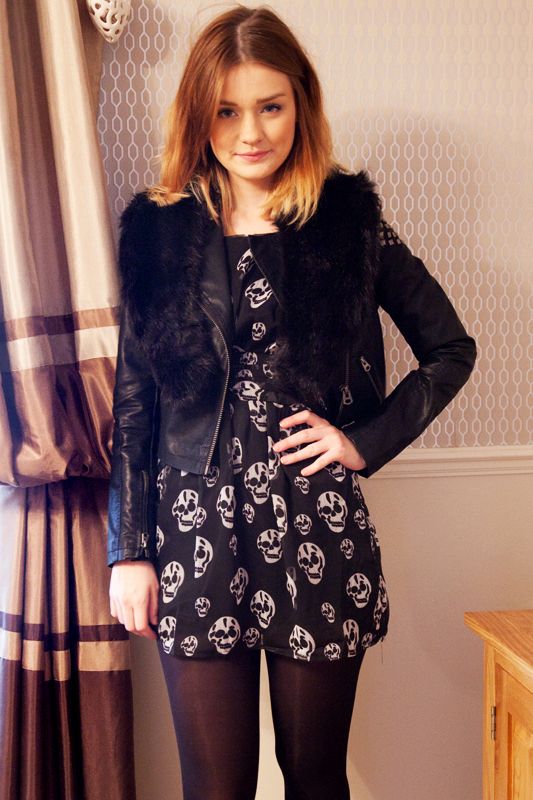 Now, I'm sure by now you are all well aware that I like skulls so this dress is a little slice of heaven for me (slight exaggeration, but that's allowed here) It is like a dress made from a McQueen scarf print, lovely. I have noticed that skull print is everywhere at the moment, I love how it is a little rock-chick but you can really soften it by pairing it with fur or light colours, also looks great with a strong red lip. This dress is a bit on the short side for me but with black tights I think this is a less noticeable and leaves me with some dignity at least. Again, I have paired this with my trusty Topshop studded jacket and H&M faux fur scarf.. yup, still loving this faux fur at the moment, I definitely want this in brown to.. next weeks mission! I did just notice that my last two posts have been very 'black clothes' but don't worry, the next post is nice and bright, you might even need your sunglasses.
I have decided tonight after editing these photos that I am moving back outside to my trusty ivy wall.. I haven't felt satisfied posting these inside photos and I figured that I would rather be frozen outside, than be dissatisfied with my posts (dedication or what..!) I think my uniformed wall is a bit of Tiny Twisst and these inside ones just aren't me.
So, next time you'll see me I'll most likely be outside and a nice shade of icy-blue, but hey, I'm sure we can make it work, I hear blue is just the colour this season..
***
P.s I was reading LOOK magazine on my lunch break today and was shocked when I saw myself in it! How exciting.. I did scream a little (pretty sure I got a few weird looks) Photo below if you are interested! 🙂