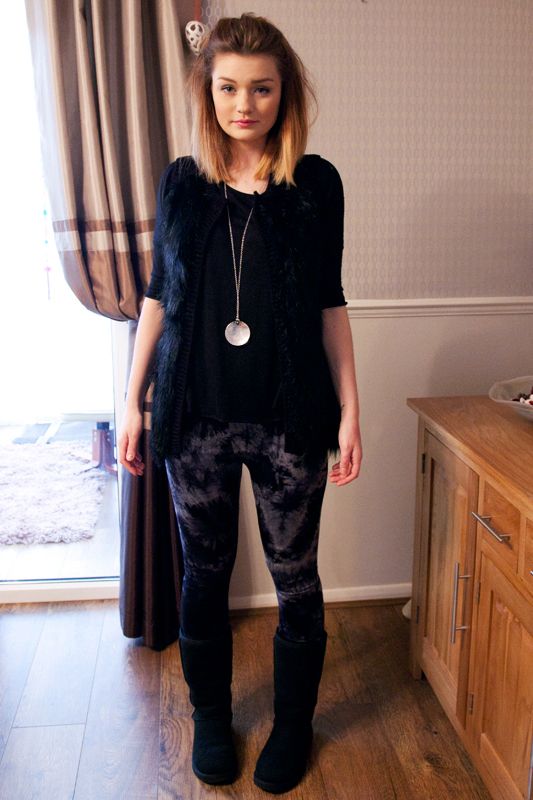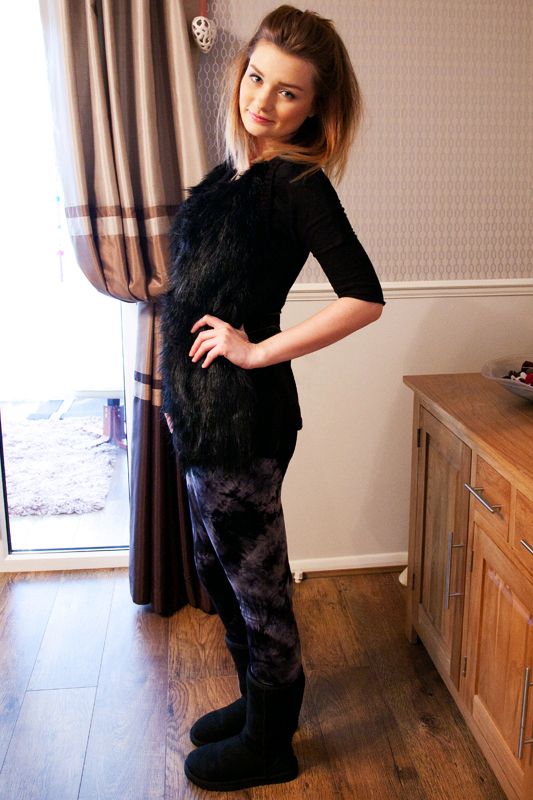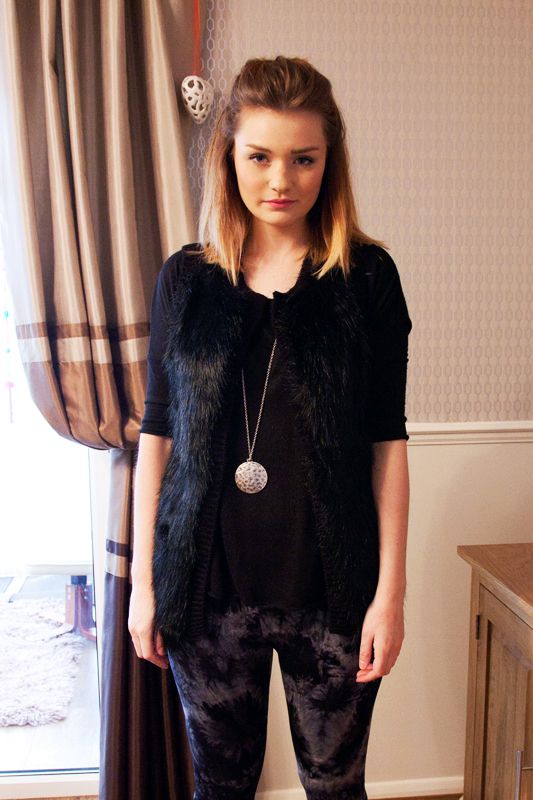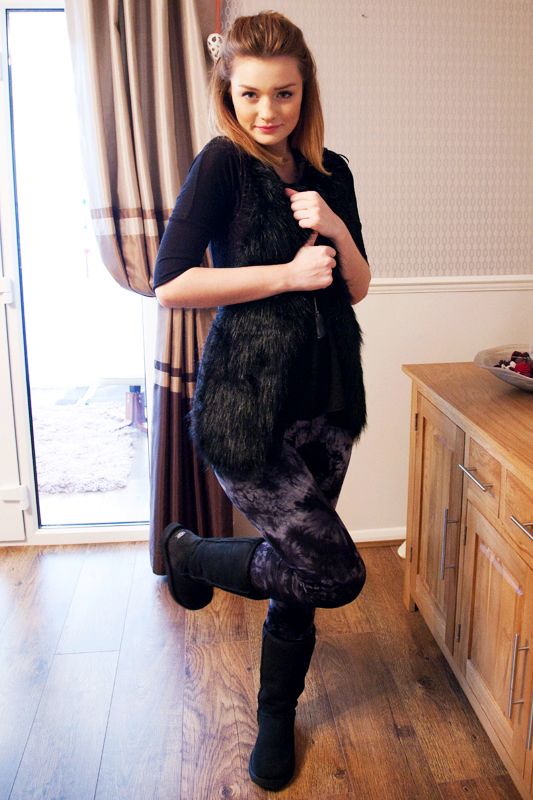 When shopping I tend to try and buy more colourful clothing rather than stick to black – I think this stems from assessing my wardrobe one evening and realising that most of it was in fact, black. However, I have always loved a classic black outfit which is why I own so much of it I guess, but in my personal opinion you sometimes can't beat black – classic, timeless and great for any occasion. I have previously mentioned that I am really loving black faux fur at the moment and I think this gilet adds some glam to any outfit, it seems to bring that 'extra something'. I did add a bit of grey also with these fantastic tie dye effect leggings via
OASAP
, I love how subtle they are as well as the mix of black and grey – they literally go with anything. Also, at the risk of sounding a little old and boring here.. they are *so* soft, we're talking PJ level here.. once I have these on I don't want to take them back off.
As you can see, I have pulled out the ol' Ugg Boots for the first time this year! I'm not sure how I feel about these at the moment, I have lived in them the past couple of winters, but are they a little 'old-hat' nowadays? I also noticed they come with a hefty £200 price tag now too, I definitely didn't pay that for mine a few years ago. How do you feel about Ugg boots? Still acceptable or only good for the snow?
Oh and as you can see, another location change..