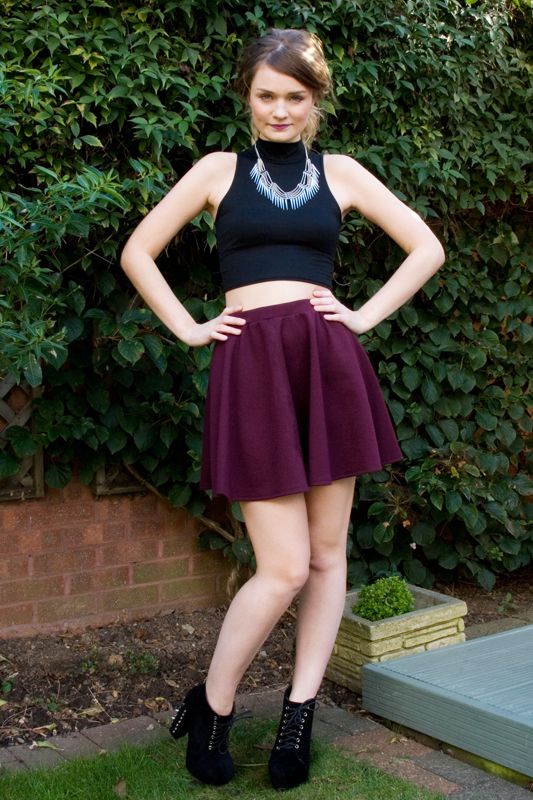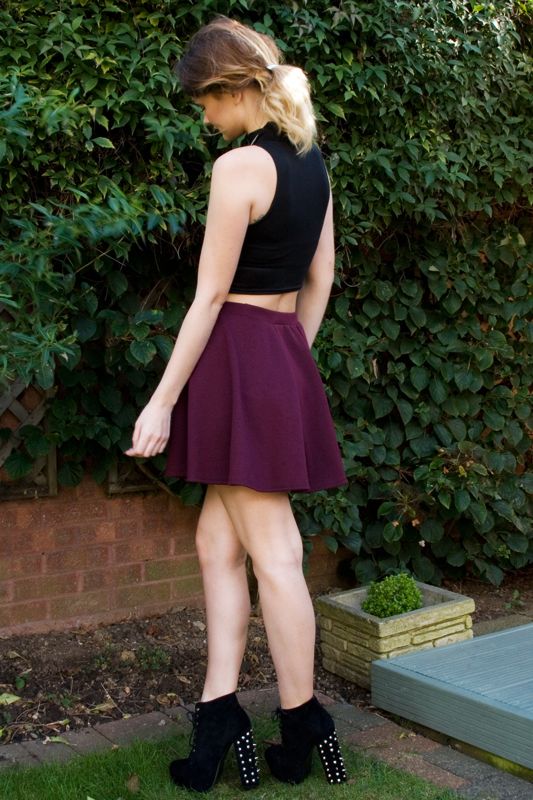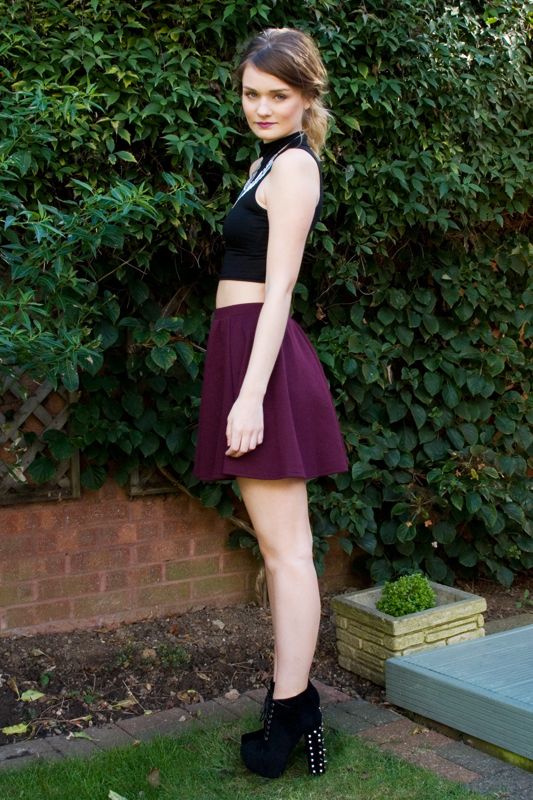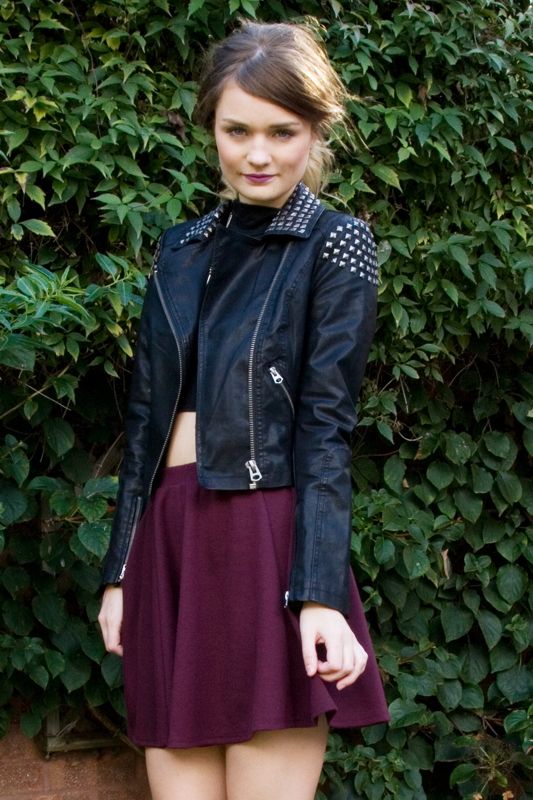 Necklace & Hairgrip – H&M
Ladies, I am introducing you to my bargain of the month.. this top, Ebay, £3.75! Under a fiver, cheap as chips (might even be cheaper!) I thought I would get it and it'd be awful quality and fit terrible but it is actually okay! Probably a little shorter in length than I would have liked, but hey, who cares! Obviously the weather isn't so good now that it's winter (smart aren't I!) so I did wear this with my Topshop jacket, which as you can tell I am still loving! I like the skin poking through, just gives the outfit something different and is great to dress up a day time look. I am also embracing the pale these days, as you can probably tell.
So, if you follow me on Twitter you'll know I have been considering changing my hair a little. I brought lilac semi-dye last week (too scared to do it!) and am planning on going for a bit of a lilac dip-dye for a little while, it's not permanent so that's just for a temporary change! But, I have been thinking of having some sort of fringe (bangs for the Americans!) cut in! Now, if you knew me in real life you would probably sigh and scream 'not againnn' at me (hi Mum!) because I ALWAYS do this.. grow my hair out, have it cut back in, grow it out and so on. I have been growing out the front of my hair for what feels like ages (mainly because of a bad hair cut!) I just really wanted it all one length, but now that it's there I'm bored. Most of the time I wear it up for the fact that I can't do anything with the front bit, it just 'hangs there'.
So I have been thinking about either a subtle Mischa Barton fringe *click for picture* or an extreme Alexa Chung fringe *click for picture*, maybe even a Sincerely Jules style. I fancy a boho Sienna Miller/Kate Moss style, but I don't want to look like I'm back at school. It's scary business this hair malarky… so that's why I want you to help me out! What do you think?