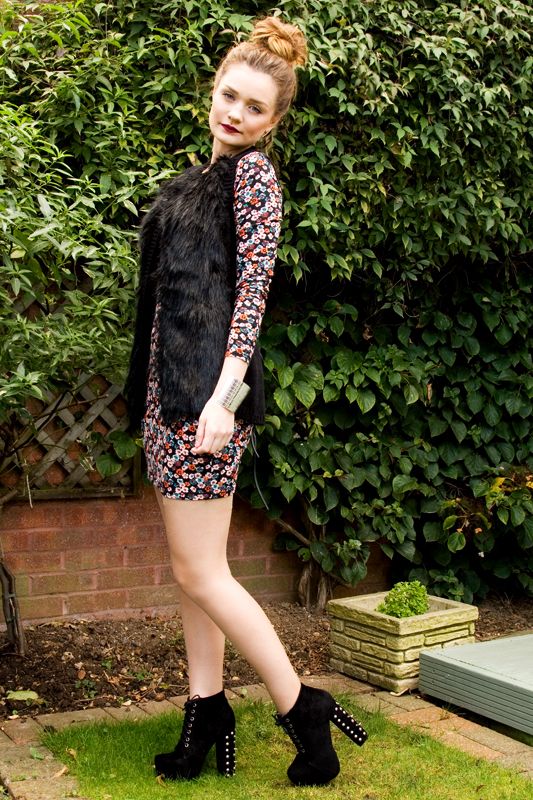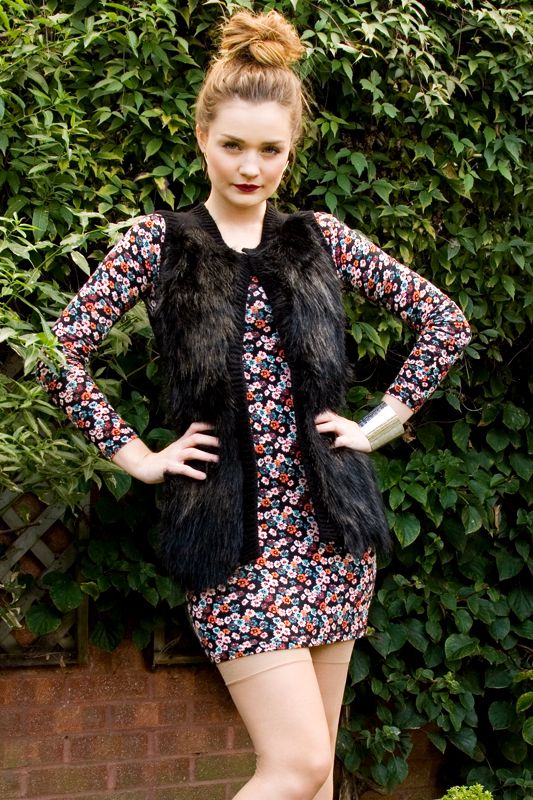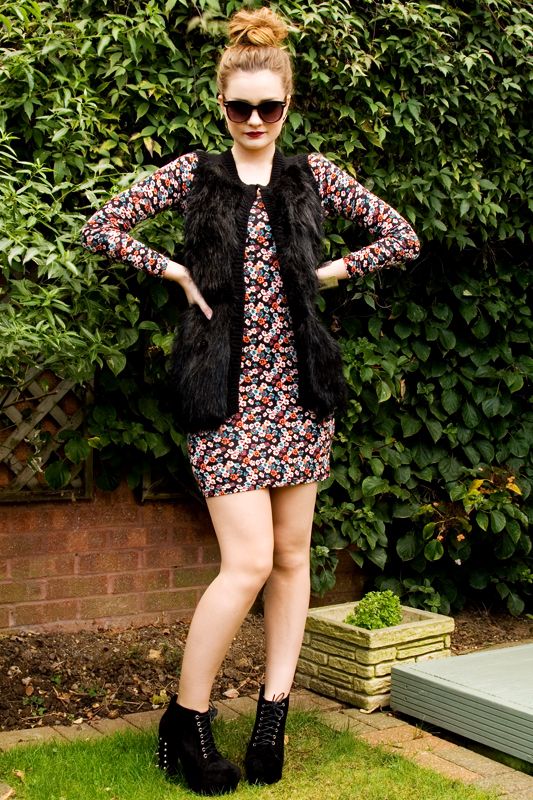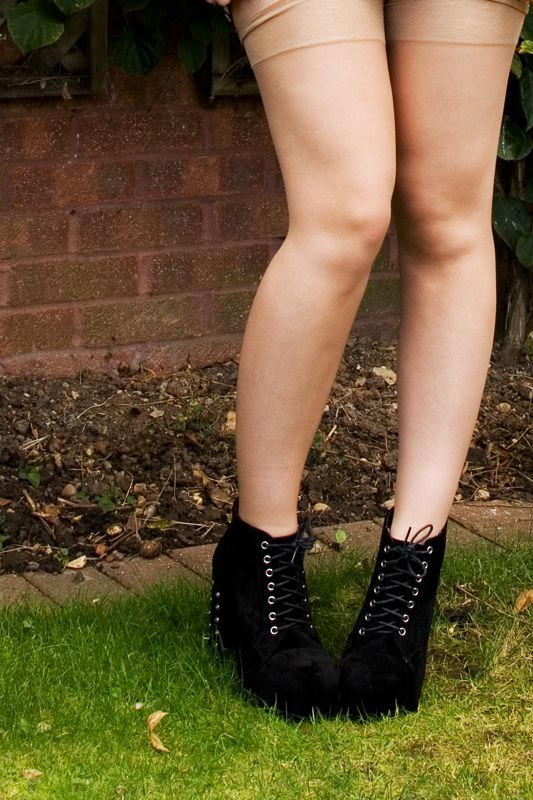 Lipstick – Accessorize, Infatuated
I have a realised I have developed a bit of a 'thing' for black fur (fake, of course!) this Autumn. I think it adds a while new feel to any outfit, a hint of class and elegance. For instance, this dress is quite short but I feel that the fur evens it out from being evening wear to acceptable day wear (maybe not with the massive heels, but you get me right?!) H&M of course are really great for providing these items at a low price and I fell in love with this gilet. The front is fake black fur and the back is a knitted material, with a simple leather belt.
Ah, so the stockings! I left them visible in one photo completely on purpose because as soon as I put them on I loved them – I felt very grown up, it must be something stockings do to you. I am sporting these stockings from Tights Please for a Style Challenge they are currently holding. Basically it is breast cancer awareness month and Tights Please are trying to raise as much money as possible for the cause, this ties in with national stockings day which is this Friday. Raising money and awareness of cancer is a cause I hold very close to my heart. I don't usually get over-personal on here but my family and I have lost quite a few special people to cancer this year. I lost my amazing Auntie earlier in the year because of breast cancer, so whenever there is a chance to raise money or awareness of the cause I am all for it and it is so nice and refreshing that a company are trying their best to help out.
Stockings are great for people who don't like to wear tights, us girls know that they aren't always the most comfortable things in the world, whereas these are much easier to wear and a lot more comfortable. As you can probably tell I have quite pale skin, so whenever I wear a dress I feel like I have to smother myself in fake tan to at least make my legs look slightly alive, but with flesh coloured tights you actually don't need to – it's like a really quick tan and airbrush in one and it saves lots of time (as well as many sleepless nights of sticking to your bedsheets, oh fake tan, I love you so.) Tights Please have a great selection of stockings, check them out here!