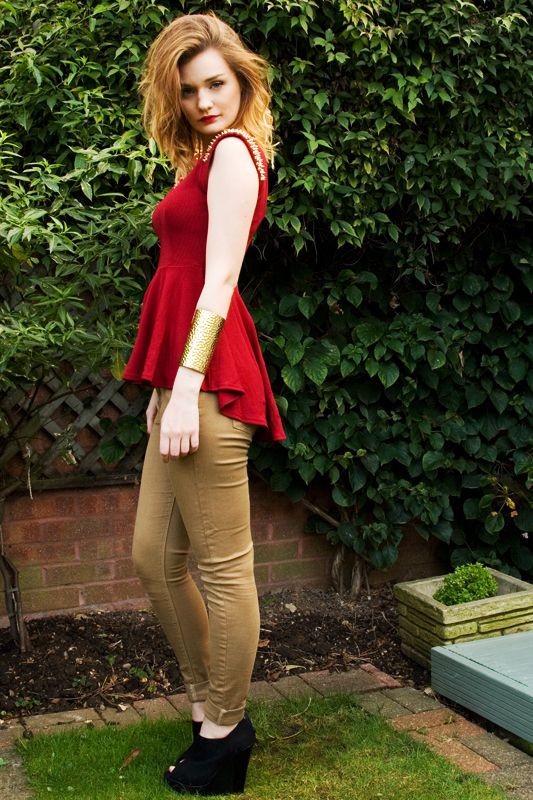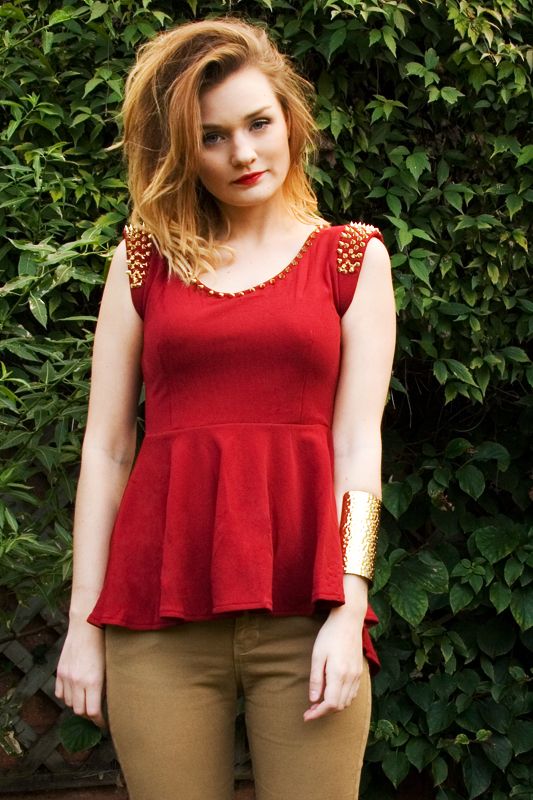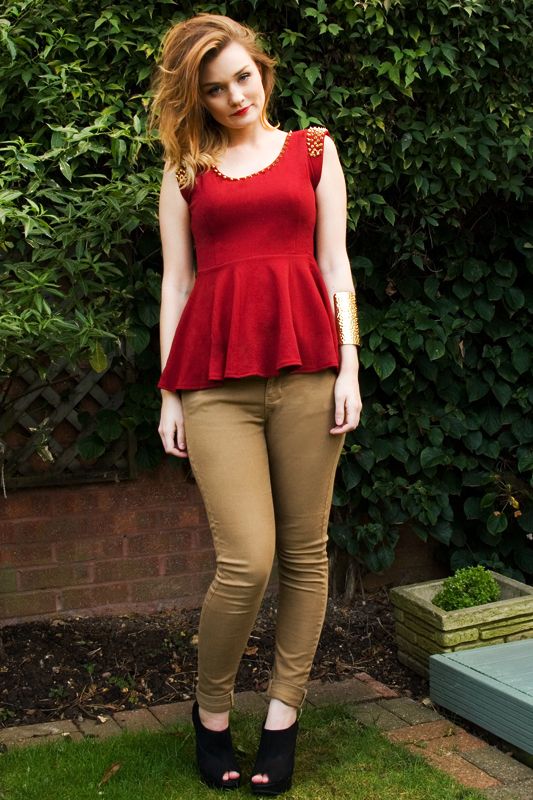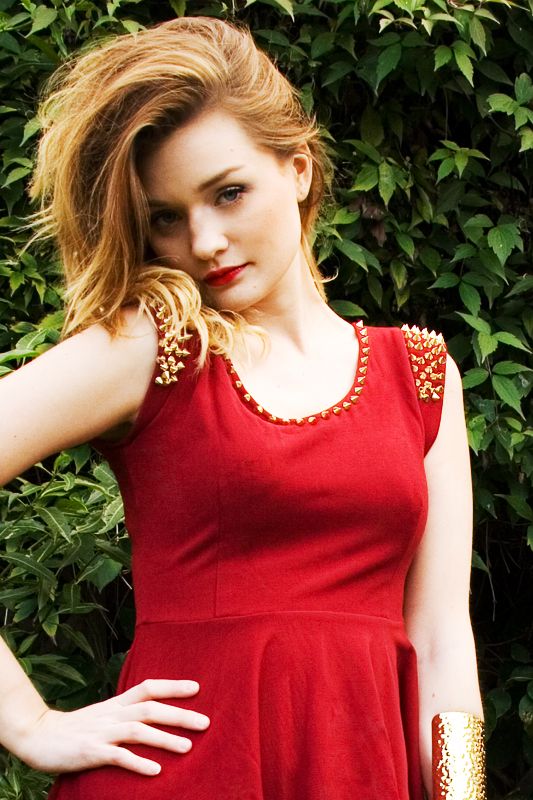 Lipstick –
MAC
, Red
A bit of a different colour combo from me today but I felt like this amazingly red shaded top needed something more than just black jeans. It is the same top I wore on my blog a few weeks ago but in a gorgeous red and gold – which is great for Christmas! (yes, I just mentioned Christmas!) I absolutely love studs so this top is perfection to me, they finish it off so nicely. I also love the peplum shape, it is flattering and different from anything else I've seen about at the moment. The jeans are old but I'm pretty sure Topshop still sell something similar, and of course I am wearing my favourite H&M bangle.
I have a hair appointment booked in for Saturday (as well as a contact lense appointment, eeek!) I'm still unsure what I actually want to do with my hair, fringe or no fringe. I hate hair regrets so I'm going to have to have a proper think this week! Like I mentioned I also have a contact lense appointment, it's basically to give them a try and a few days trial. I love my glasses but sometimes when I can't wear them, i.e in the gym, I wish I could still see.. I hate blurry vision! Oh to have 20/20 eyes, I'm definitely getting old, sooner or later you'll see me posing with my zimmer frame (don't worry, I'll make sure to list where I get it from too!)
I have had a proper clear out weekend, my room is now organised and gleaming – I love that feeling! It has been a rainy weekend here so it has been really nice to stay in.. sometimes you just need a PJ and makeup free weekend! The highlight was sitting with my parents watching XFactor with a good ol' Indian takeaway.. my favourite company, I must say. Hope you have all had a lovely weekend too!