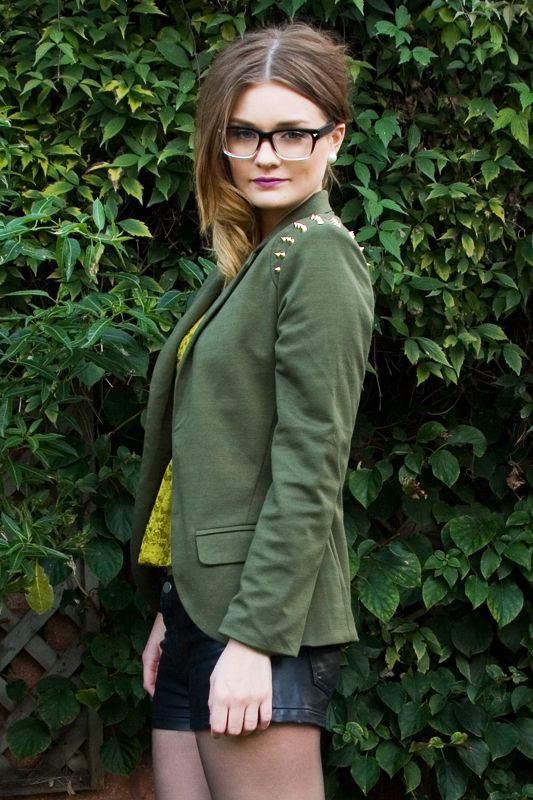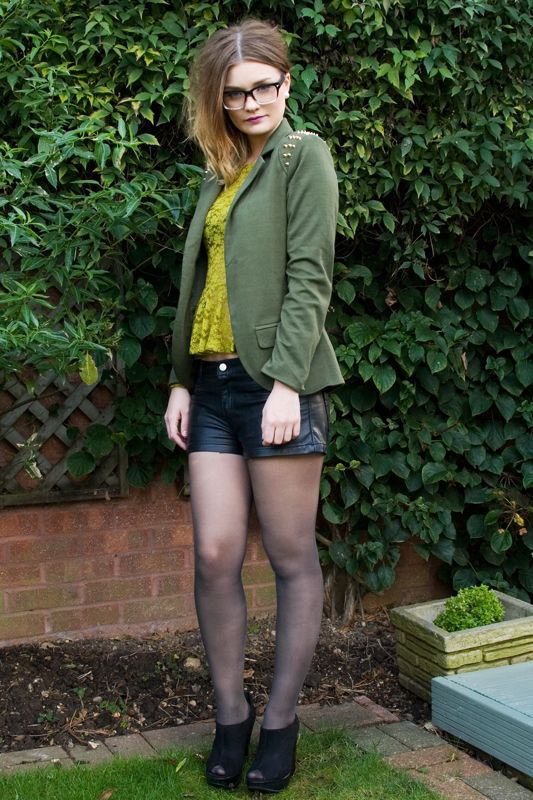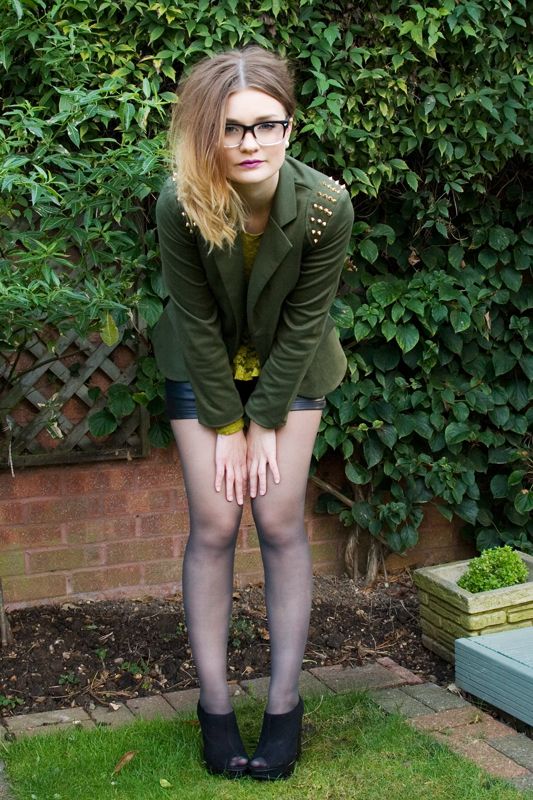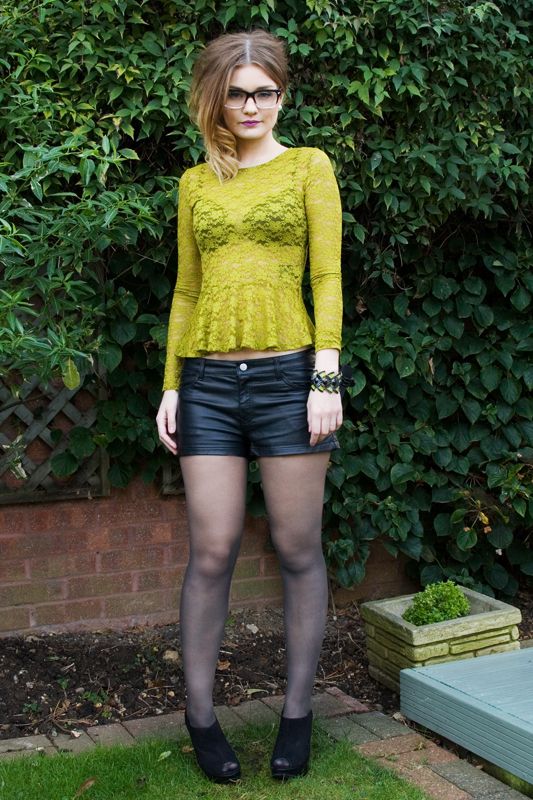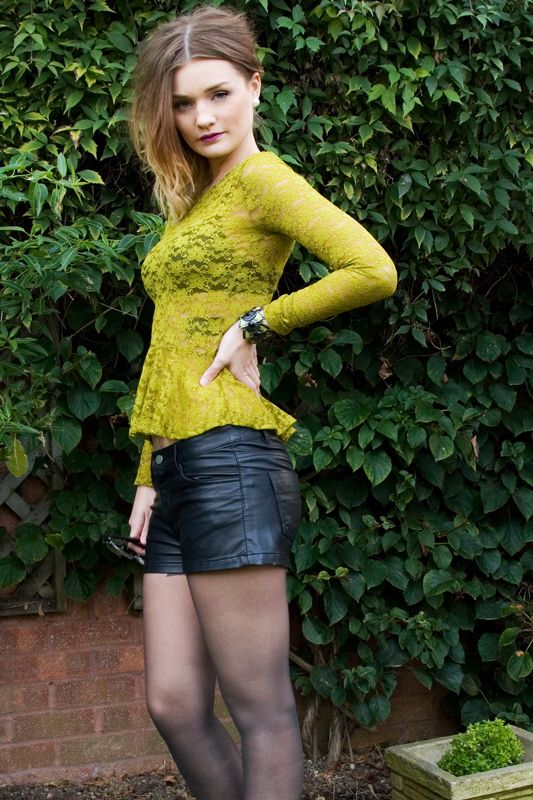 I have fallen in love with this blazer from
Fashion Union
(a website I am loving at the moment!)… not only does it have studded shoulders it is also the most gorgeous khaki green – a colour I am loving at the moment! I wouldn't really call myself a 'green kind of girl' (you know what I mean..) but lately I have been wearing it quite a lot, I love pairing it with the winter berry/plum tones, the colours work so well together! I also love this lace peplum top, it is a gorgeous lime green and looks amazing paired with the darker khaki. The only thing is I do have a little love/hate with see-through tops, a visible bra always seems to ruin it for me, but hey ho! I have also been after a pair of barely-black tights to see me through this weird cold/warm wintery weather, these are from good ol' M&S – although I did ladder them today, dammit!
I have had a great weekend so far. Friday night I went out for a few too many drinks with my lovely friend Lisa (hi!) we consumed a lot of white wine and found ourselves in a rock pub dancing to a random soul band, the lead singer was a bit dreamy if I do say so myself and he had better hair than any girl has! Random nights like that are the best. Today was my little sister's graduation which was lovely, it was so weird to be there again as I graduated in the same place two years ago – how time flies! Must admit, I did enjoy her graduation more than mine though! You can see photos from my weekend on my instagram – laurajpx I have been going a little instagram mad over the past few days!
Hope you have a lovely evening – mine will be spent in my PJ's watching XFactor, crazy hey!