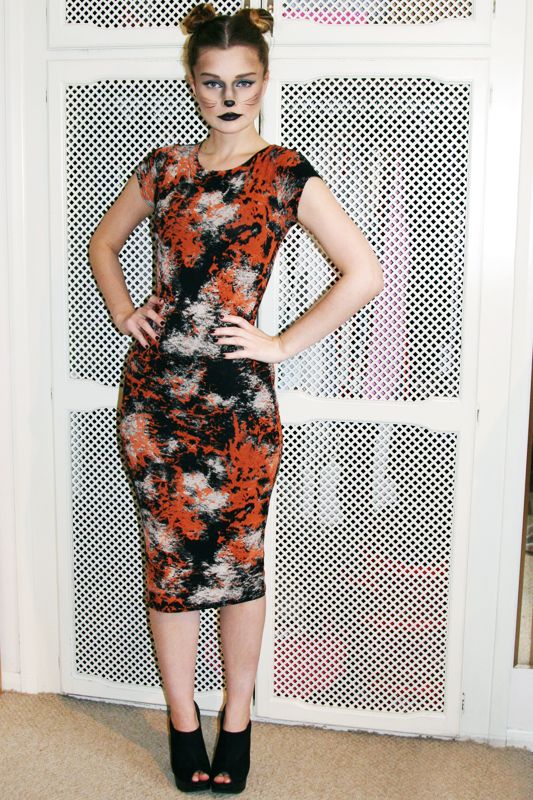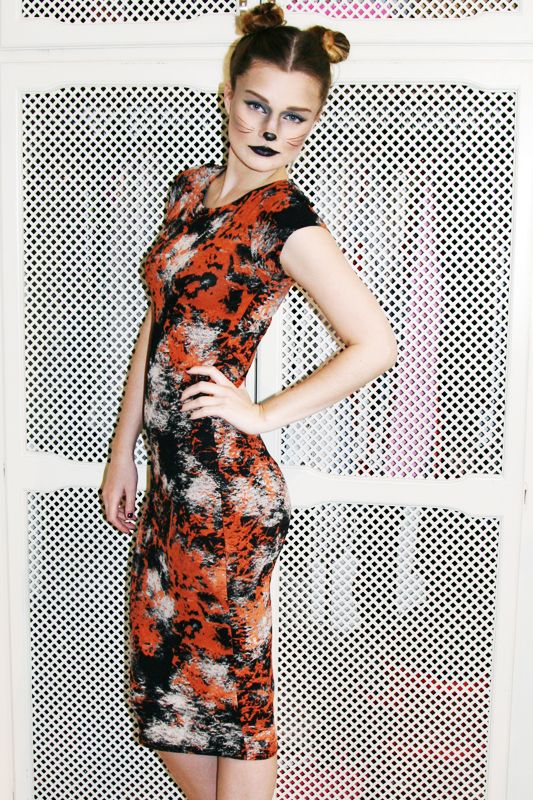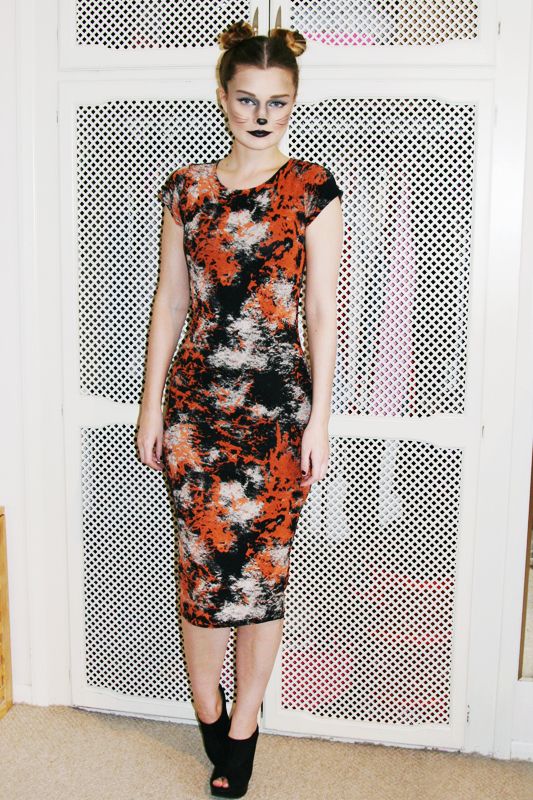 Meow. A bit of a different makeup look today (yes, believe it or not I don't sport this makeup on a daily basis!) but it is Halloween, so I thought I would be festive! I was having a bit of a weekend window shopping moment online last weekend and spotted this dress on
Lavish Alice
. I'm really loving this website lately there is some lovely dresses for amazing prices, this dress was £18 and is a really good quality – so a bit of a bargain! I really loved the splatter effect and the splash of orange, it just caught my eye when browsing. Orange isn't normally a colour I would wear but I'm really loving these Autumn tones at the moment so I thought I'd give it a go. I really like this length dress to, very flattering and comfortable to wear.
A different setting from me today. It was raining and freezing outside so my usual outside, leafy corner photos were a definite no-no, I will most likely stick with these inside ones for the next few winter months – it's alot warmer in here after all! Anyway, not that you can actually see my hair here but I did get it cut this weekend! I had a few inches cut off (which doesn't sound much but it feels really short!) but I really like the length, I'm starting to think long hair is not for me but we will see! I also had the 'fringe' cut, it is very subtle but sometimes safe is best when it comes to haircuts! I also finally got contact lenses to try out. They still feel abit strange in my eyes so I'm hoping I get used to them sooner rather than later, it is so nice to be able to see without wearing glasses. I still find it weird that I have something in my eyeball though.. yuck.
Hope you all had a great weekend! What did you all dress up as for Halloween?