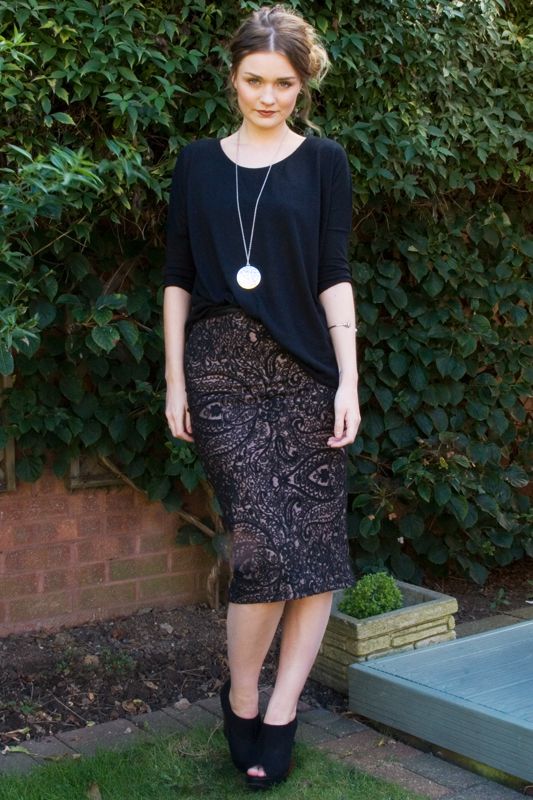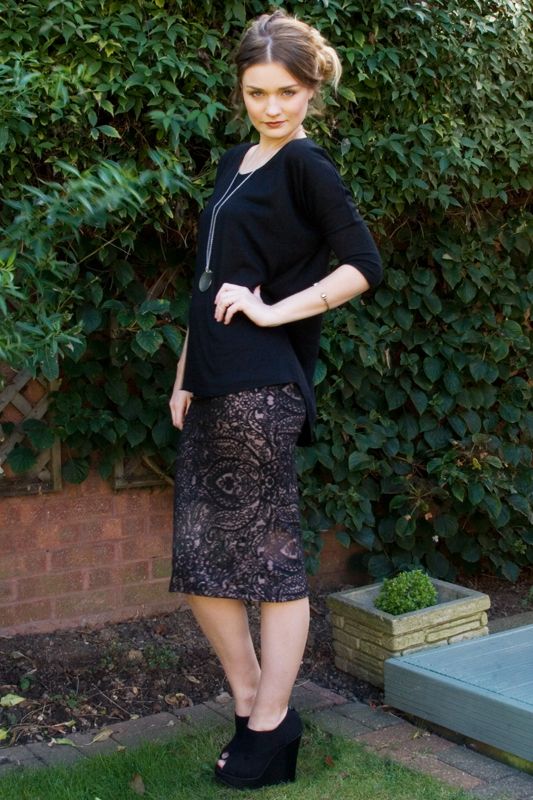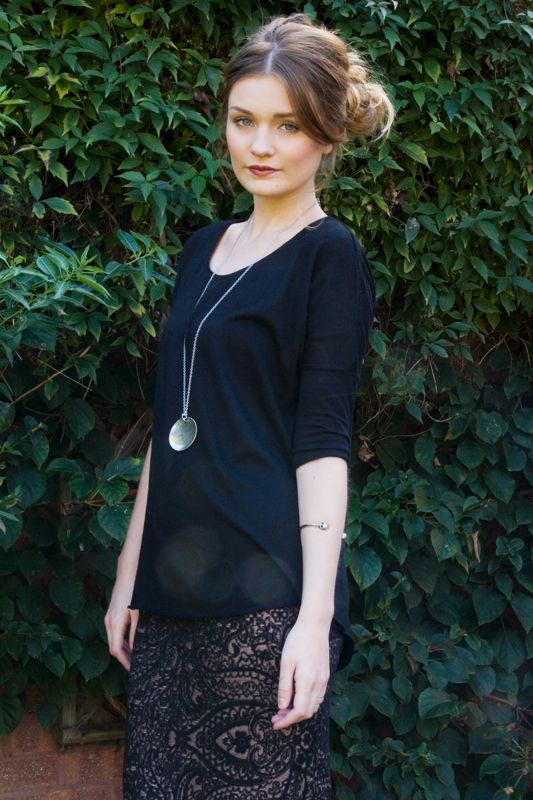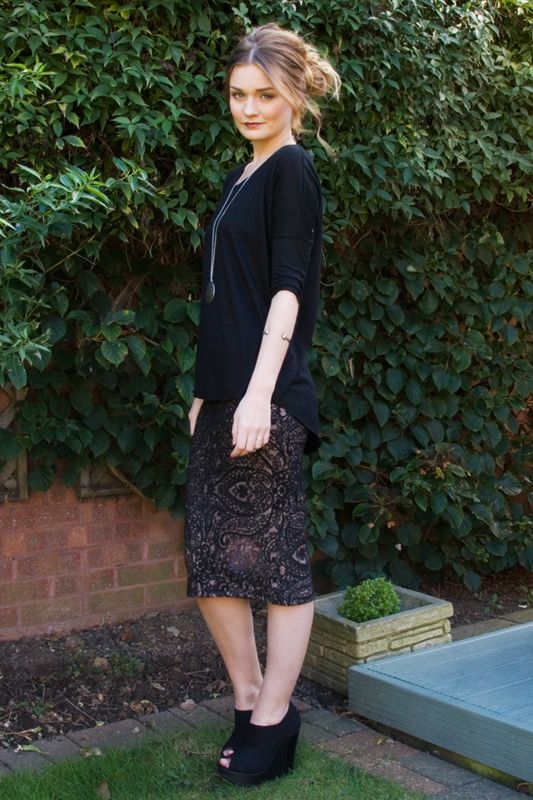 Skull Bracelet – Coming soon
It's a bit of a Topshop one today! I loved the lace print on this pencil skirt the moment I saw it, although at the time I was *trying* to be good and not buy clothes for a while.. hmm, yeah I went back the week after like a eagle and pecked my way through Topshop 'til I found it, sorry purse. To be honest, I was quite surprised at the price because it has a lovely quality feel about it – and I love the (p)leather band that runs around the waistband, loving leather textures at the moment! I have also been wearing my hair in a side bun quite often at the moment. It is super easy and quick.. definitely my kind of hair style! Speaking of hair I have been contemplating toning down the blond a bit. I love ombre hair but I'm feeling a bit wintery now, why is it as soon as it's cold we all go dark? Anyway, I might make the blond a light brown instead – I have a few months until it needs doing though so I have a bit of time to decide, let me know what you think.
I have a busy week this week catching up with lots of friends which is always nice, then it is my little sister's graduation on Saturday! I can't believe my baby sister (I say baby, she is actually 22! ha!) is graduating, that makes me feel a lot older too, especially as it means my graduation was two years ago (time flies when you're getting old!) I will post a few snaps from that up here though – proud sister alert! What are your plans this week?