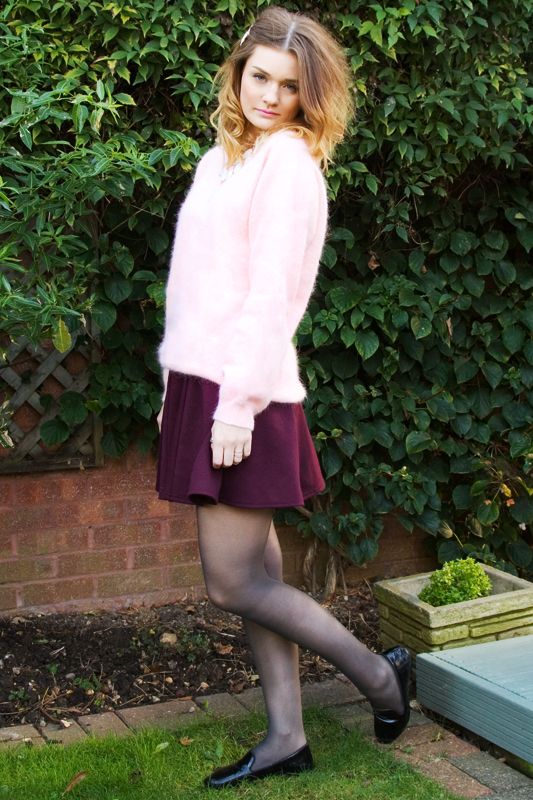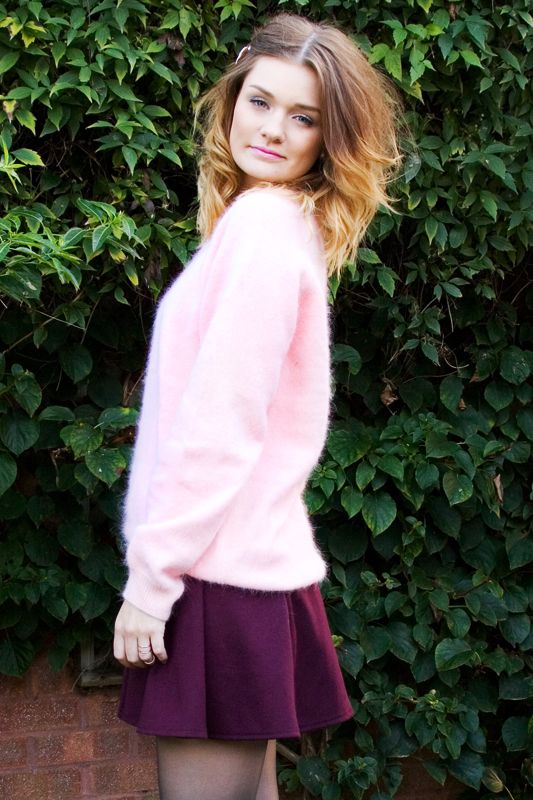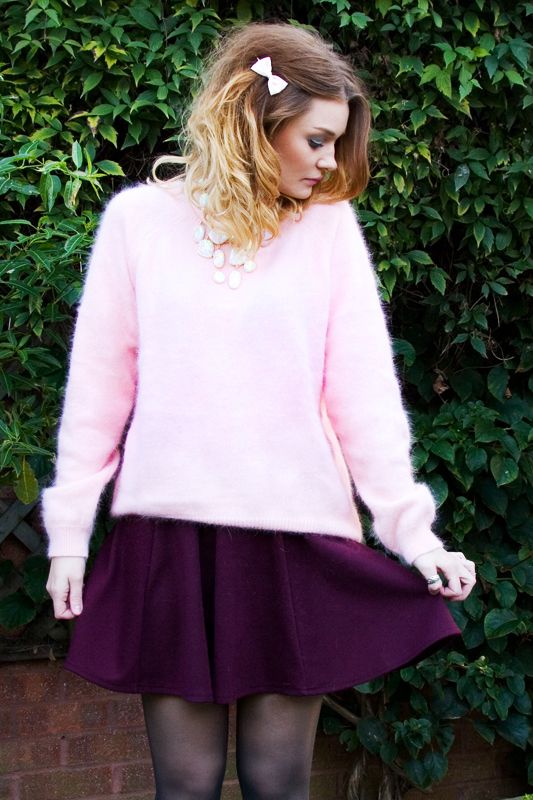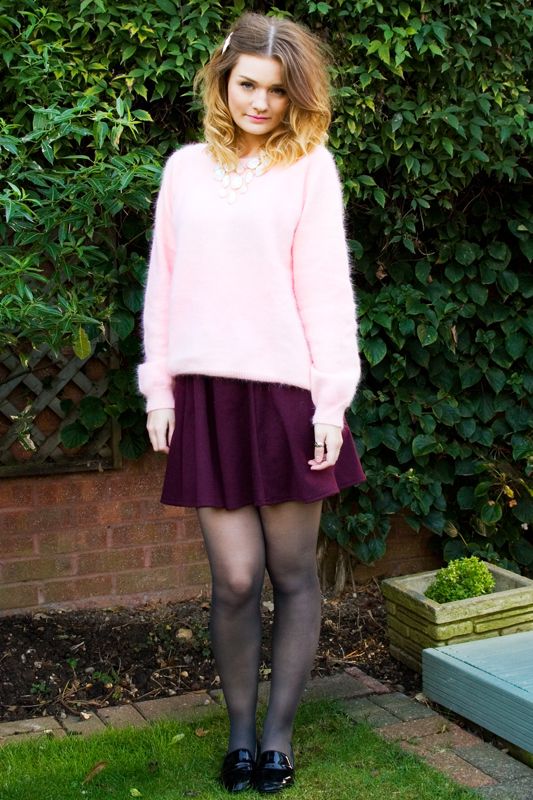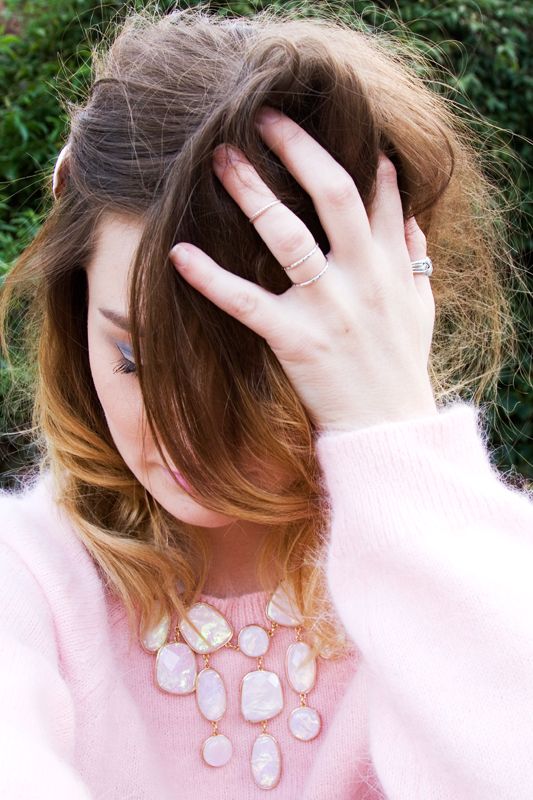 One of my weaknesses in life is the colour pink, so as soon as I spotted this gorgeous baby pink, fluffy jumper I had to buy it. The camera doesn't capture it's true beauty because this pink is beautiful. Like I have probably said a million times already – I am loving berry tones, and I really like how the baby pink contrasts against this burgundy skirt – which has also become a big favourite in my wardrobe at the moment, it's so easy to wear! This necklace is also super pretty and again, the photos do it no justice. I'm still totally loving my statement necklaces and H&M are still my number one favourite place to buy them!
I have actually been loving Autumn clothing at the moment, I think it's a fresh change because by the end of the seasons you do start to get a little bored of the same old. I brought some new boots online via Topshop so I am excited for those to arrive – I haven't brought myself a pair of new boots in years, I usually stick to the same ones I've had for a while, so I told myself I was due a pair (and that way I didn't feel so bad..)
Anyway, where was I. So, Autumn. I have been really enjoying different prints, especially on denim.
This denim jacket
by
Garage
is a good example of this – I love how it looks marbled and slightly tie-dyed, but is actually a floral print – I think it would look great with an all black outfit and massive wedges, classy and still fun. (and while I'm at it, I think
these fleece bottoms
would be even better on a nice winter evening!) Definitely love my cosy clothes.. and you know what, right now I'm sitting in my bright pink leopard print PJ's… super glamorous, me!