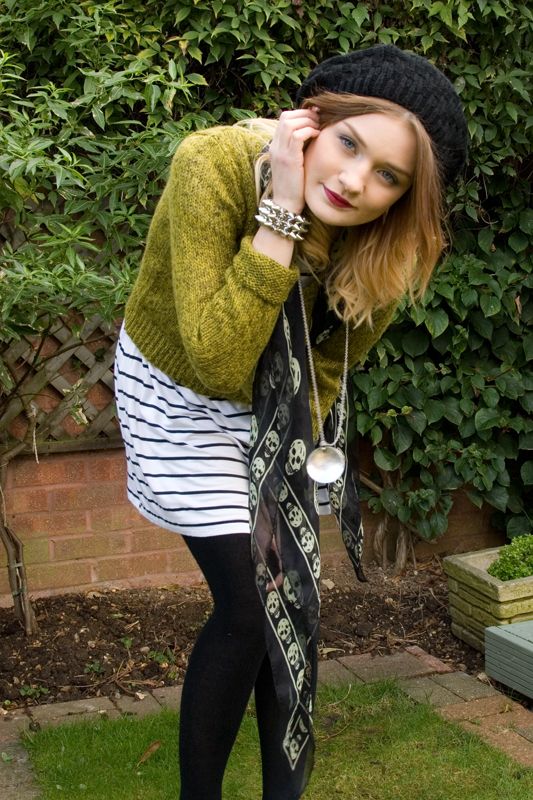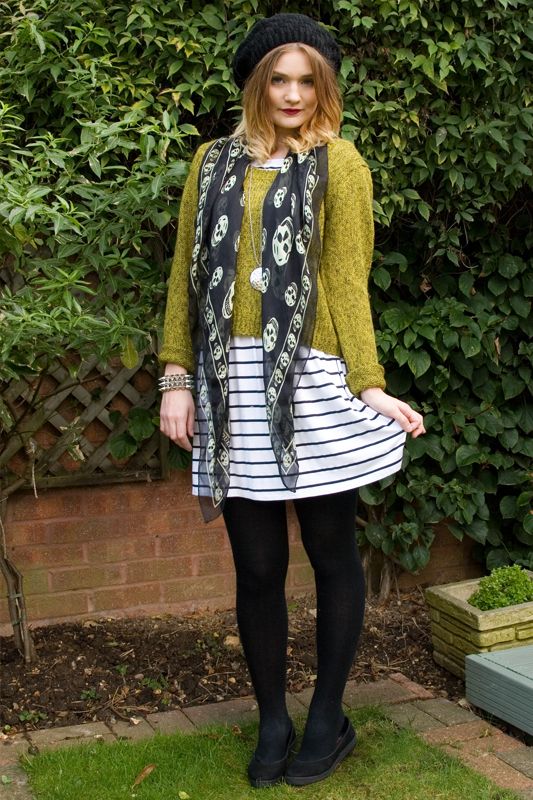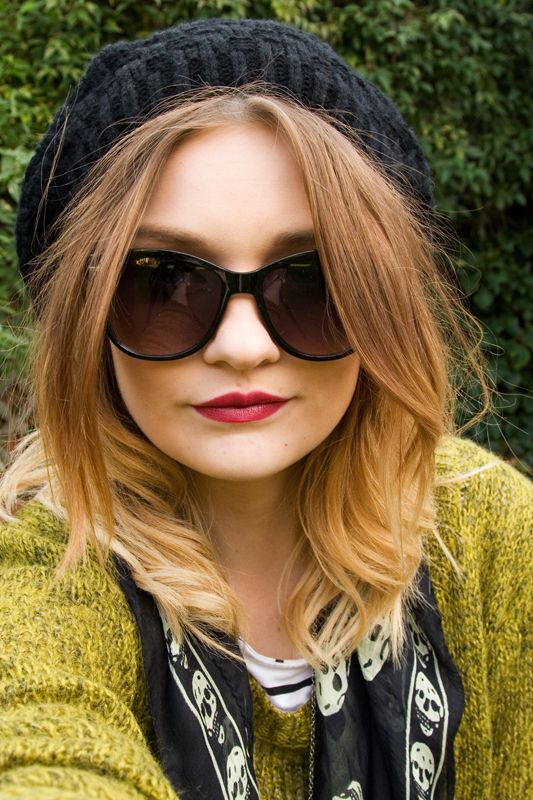 Lipstick – My good ol' Chanel, 40
Necklace – Forever21, Bracelet – New Look
One thing I like about Winter? Layering! I picked up this green jumper in my recent H&M jaunt (I swear I do shop other places too..) and loved the colour. They also had a lovely navy colour which I'm wishing I had also picked up because they are so comfortable and look great over anything, from this Primark baggy dress, to a shirt with a studded collar. For only £12.99 its an absolute bargain, again this is why I love H&M! I have been wearing my McQueen scarf a lot lately too, it is such a great wardrobe piece! I was having a bit of a lazy hair day too, hence the hat – £4 from M&S, another bargain.. really loving wearing hats at the moment which is great because it equals nice easy hair days for me!
I have been thinking about doing some videos for my youtube account lately, I'm thinking hauls and tag kind of videos. At the moment all I have on it is a video on how to do a topknot, exciting, I know! But I enjoyed filming it and it is something different I suppose! Would any of you be interested in videos if I did do a few more on my channel? I will never give up posting on my blog though, I love it too much!
Ahh so it's Friday night again, this week has flown by! I haven't got a pretty quiet weekend this week, which is nice. Tomorrow I have to nip into town to take some TopShop boots back (boohoo) because they didn't look how I thought they would, the woes of online shopping – don't you hate when that happens?! Now I need to scowl the shops for another pair, and I hate shoe shopping with a passion! Sunday I am celebrating my lovely Auntie's birthday with some of my family, so that will be nice – can't beat some quality family time! What are your weekend plans?! Hope you have a good one!