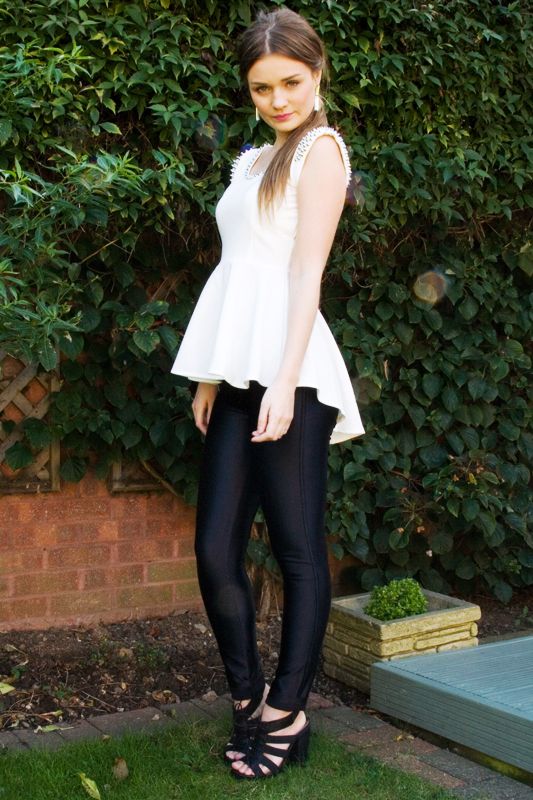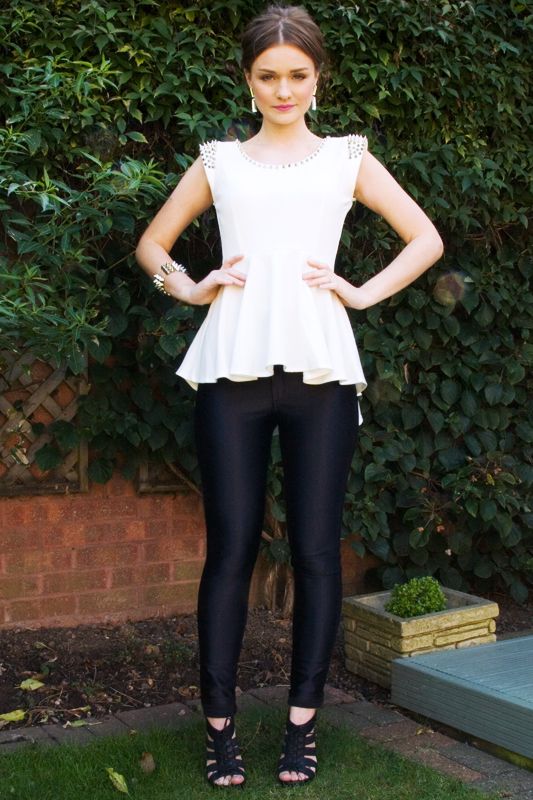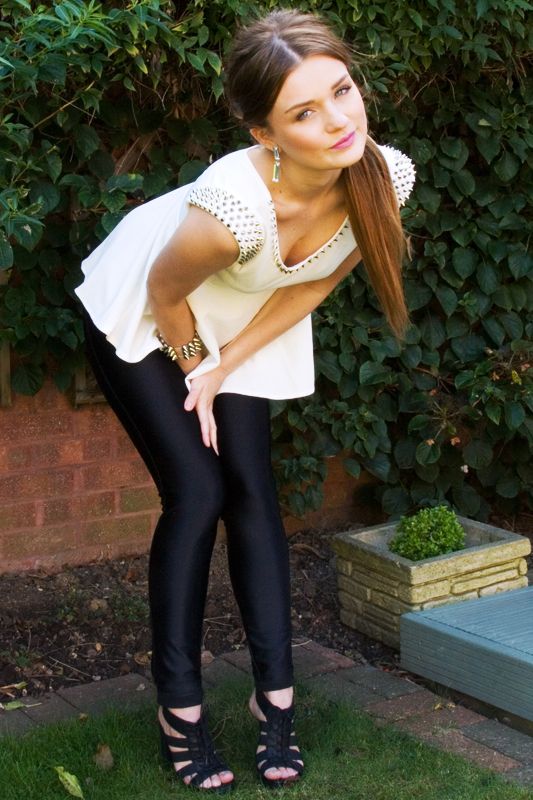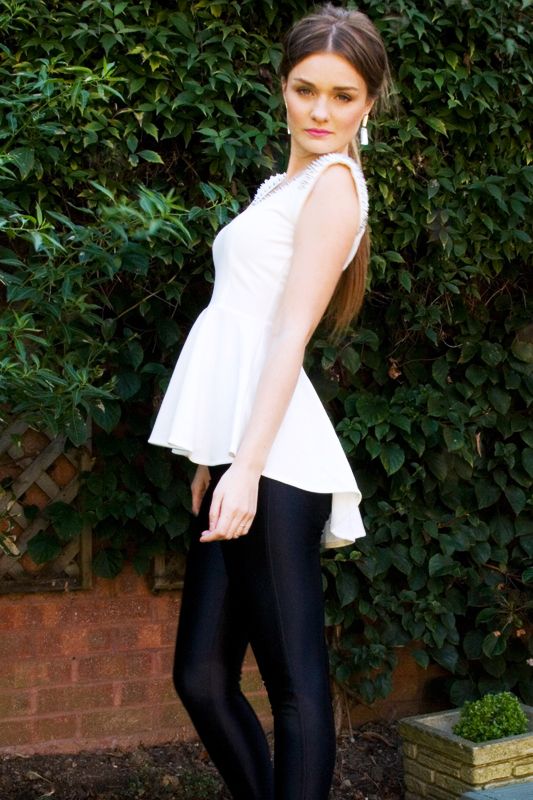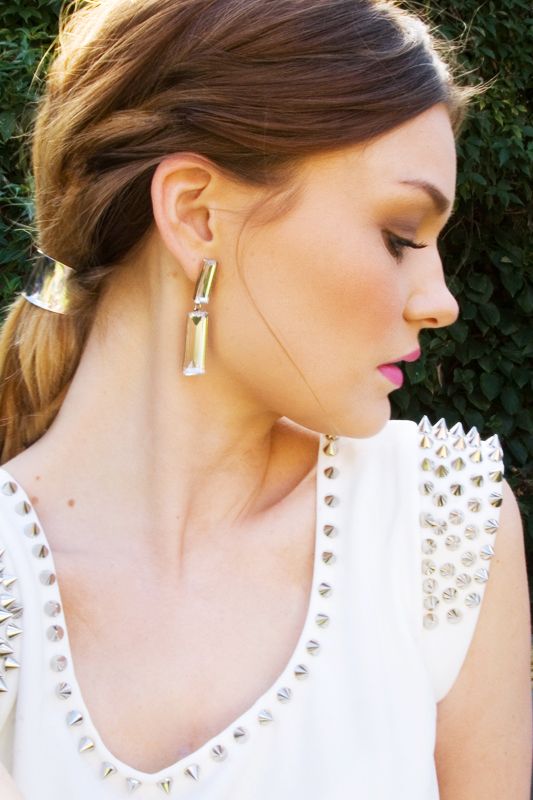 Lipstick – MAC, Pink Nouveau
If you have been reading Tiny Twisst for a little while you will know the three things I like most at the moment.. skulls, berry tones and studs! Hence my excitement when I saw this top, it is amazing! It is the most gorgeous, flattering peplum shape – I really love how it is so long at the back, I haven't seen many peplum's like this, so it is definitely unique. The material is heavy, so it is lovely to wear, the shoulders are wide but still really flattering and the studs finish it off perfectly. I also have it in red, which is amazing and great for Christmas (will be on the blog soon!) and it also comes in black, which is classy. I typically paired it with my Disco Pants (g
reat
copies by Glamorous, here
by the way!) because that is the obvious choice for a top like this – they compliment each other so well!
So, do you think I look a bit different, can't quite put your finger on it? *hinthairhint* So yeah, my hair grew really fast overnight… it's now long, thick and creates the most gorgeous ponytail. Okay, okay.. I'm not kidding anyone am I? So, as much as I wish my hair would grow that fast within the space of posts, it doesn't. The lovely people at
Beauty Works
asked me if I would like to try out some extensions, they also sent me a few other bits and pieces which I am saving for video material for my youtube channel (one video so far, I will do more – promise!) These clip-in extensions are such good quality and SO soft, I sat and stroked them for a good 15 minutes. The clips are really strong and cling to your hair so well – I didn't backcomb my hair and with these clips you really don't need to (even with silky hair like mine)
Beauty Works
is one of the best places for extensions, they have lots of celebrity customers and the staff are really helpful with matching you up. These are a little mismatched because of my bright ombre blond, but it is so easy to hide underneath or blend in by curling. I love long ponytails, so that's why my hair is like this – it felt so lovely to have long hair! What do you think?! Do you wear extensions?