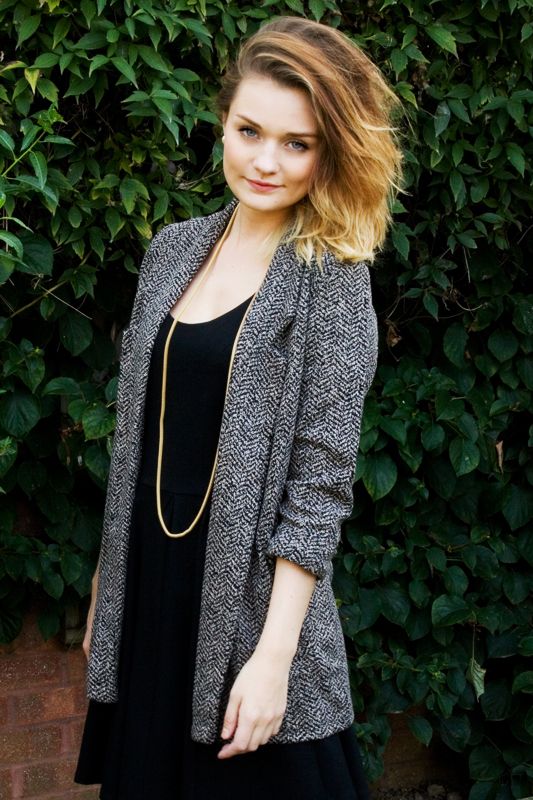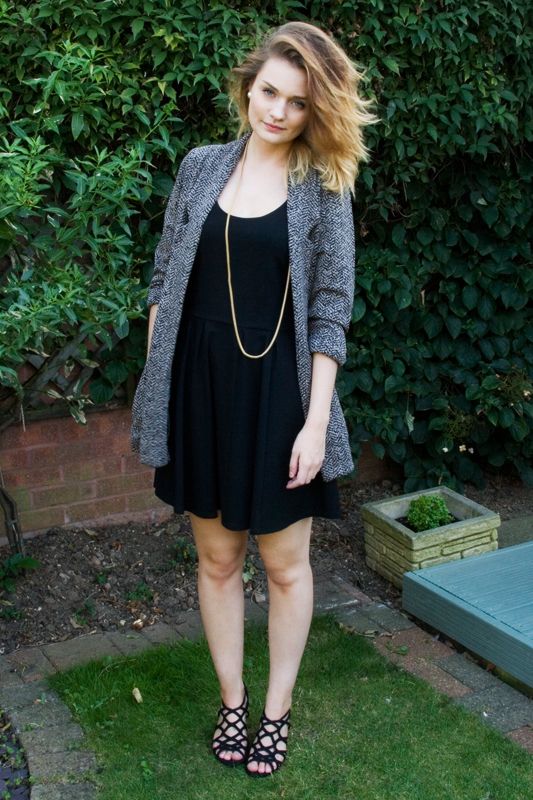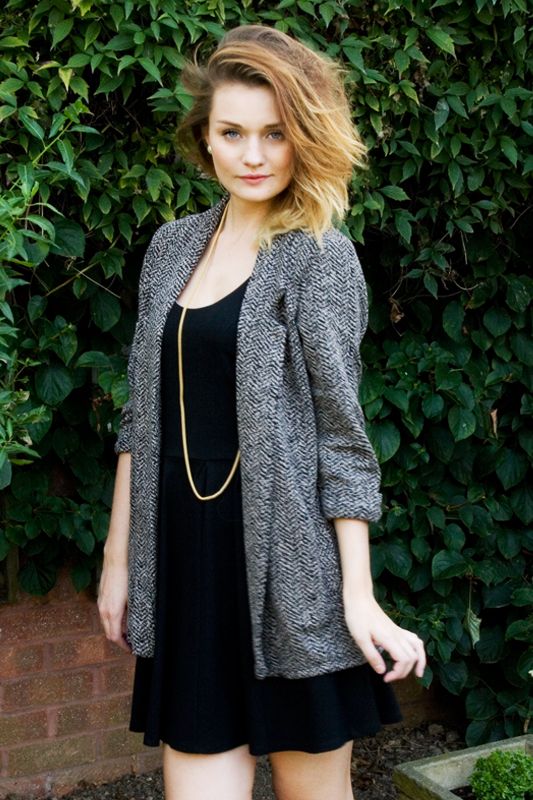 Firstly, sorry if you are now totally bored of seeing this jacket! I realise I only wore it a few posts ago, but I am pretty fond of it at the moment. This is just a quick snap I took because due to it being such miserable weather here I haven't had many chances to take some decent outfit posts! I need a gazebo to stand under.. or an umbrella, I guess the latter would be easiest! So, this is the dress I wore to London Fashion Week too, and it's becoming one of my most worn items at the moment! It's funny because before then it literally sat in my wardrobe totally neglected for about a year! I brought it in a little dress boutique that was closing down so unfortunately you can't buy the exact one, but it is basically a skater style dress and they are everywhere at the moment! My sister brought a great one from Primark recently!
I have lots of reviews coming for you all and I'm excited to show you some great bits and pieces! I'm having a blog-fuelled weekend this weekend as I finally have a plan-free couple of days to catch up on stuff, I'm making a few videos too – if there is any specific videos you'd like to see let me know in the comments!
I just watched the USA XFactor too, Britney was amazing – I knew she would be! I love her a tiny bit more now too and that's saying something..