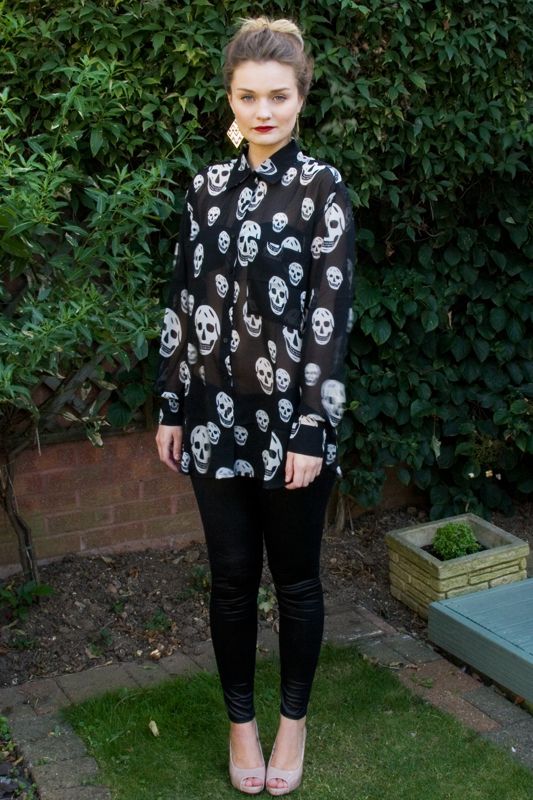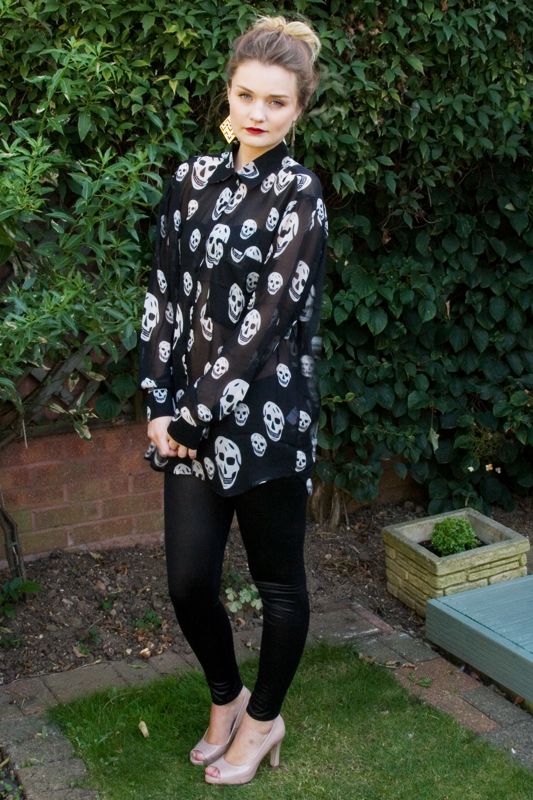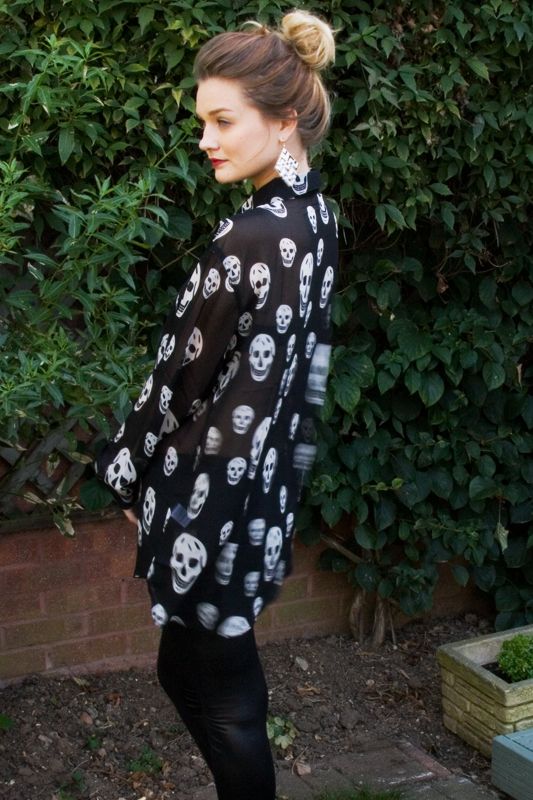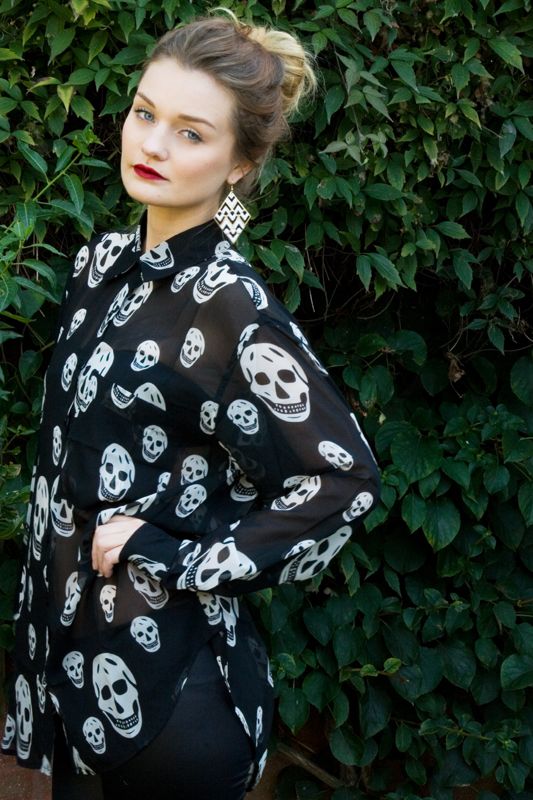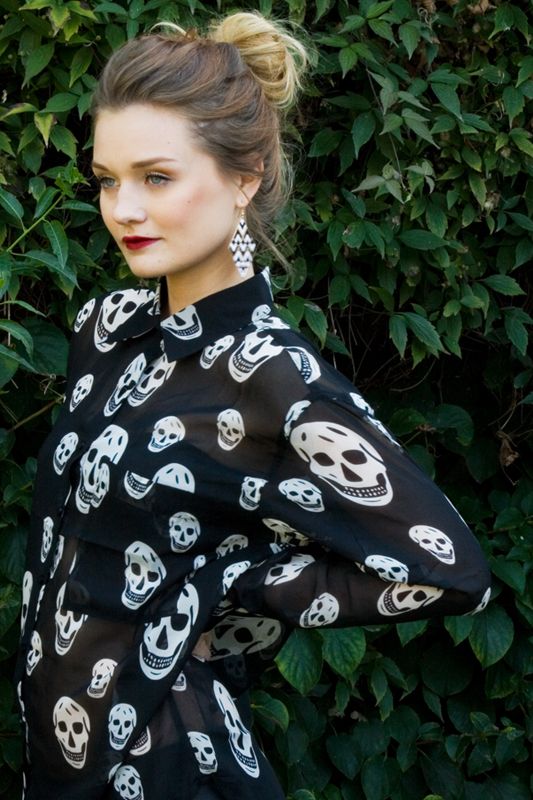 Leggings – New Look (old)
Shoes – Next
Earrings – Gift
Lipstick – Chanel, 40
The amazing
Glamorous
kindly sent me a lovely package Friday and it included this gem. If you have been a reader of Tiny Twisst for a while you might be well aware that I like a skull or two, so this is right up my street. I love baggy shirts like this because they are so easy to wear, I paired it with some black wet-look leggings (I suppose similar to Disco Pants), my nude peep toe heels and some earrings given to me for my birthday from a friend (who reads this, hi!) I have been wearing this lipstick alot lately too, you can't beat a simply red lip – always completes an outfit.
So last week I finally joined the gym. I used to do a lot of walking but since starting my new job this has decreased dramatically and now I do, well, nothing. I thought I would be fine and go in there, do a great workout and look like I was a professional and walk out looking the same.. erm, no. I walked in, couldn't figure out how to use the lockers (great start) and then almost died on the treadmill after about 5 minutes and after 20 minutes I was ready to go to bed. I also forgot to stretch/warm up before hand so I am now stuck with two legs I can't bend. Overall, as you can tell, it has been a great experience and I cannot believe how fit I am! /end sarcasm. I'm sure I will get better though.. we can hope so anyway.
Tonight my fitness it put on hold (one more day won't hurt right..) and I am now going to drink a cold glass of white wine. Have a lovely weekend!
P.S There is still time to enter my GIVEAWAY! You could win a McQueen inspired skull bangle.. click here for more information!