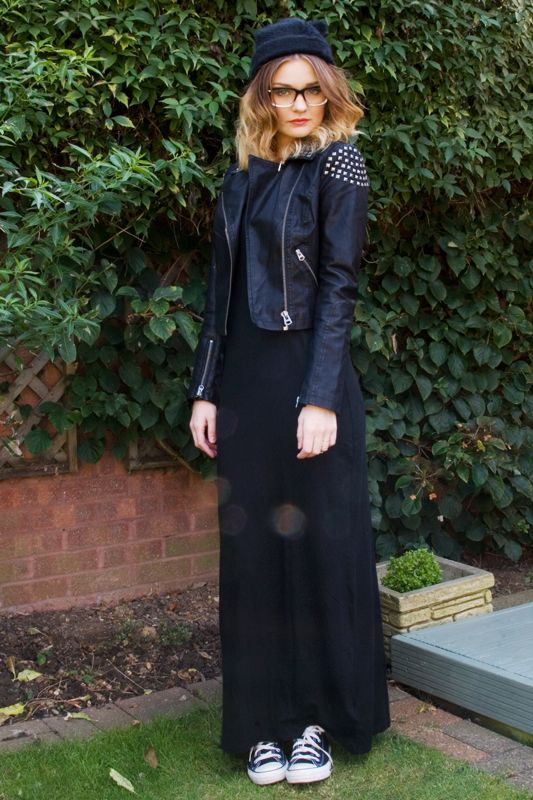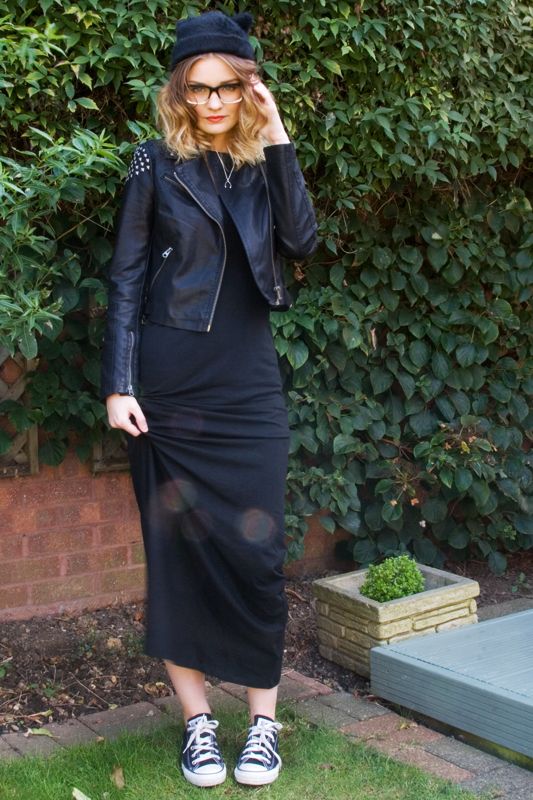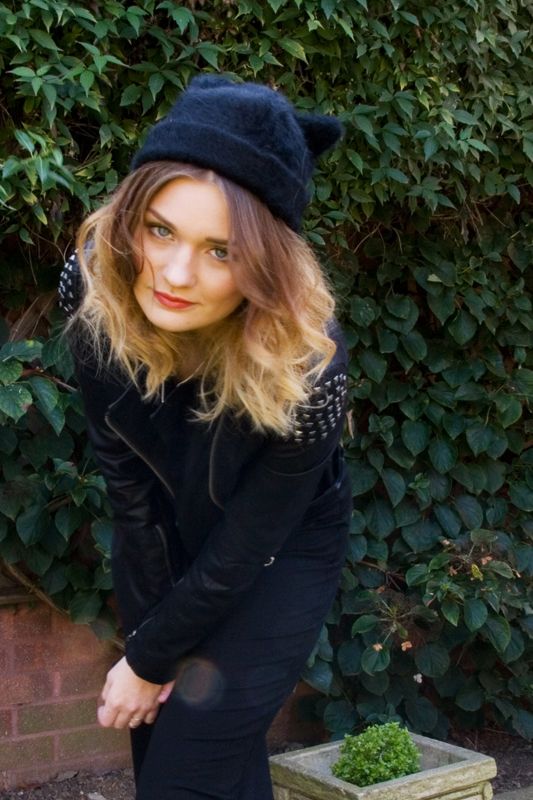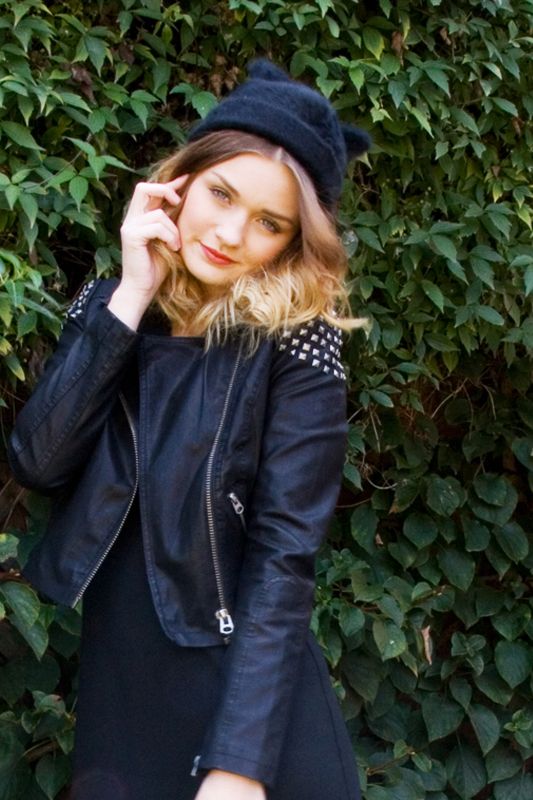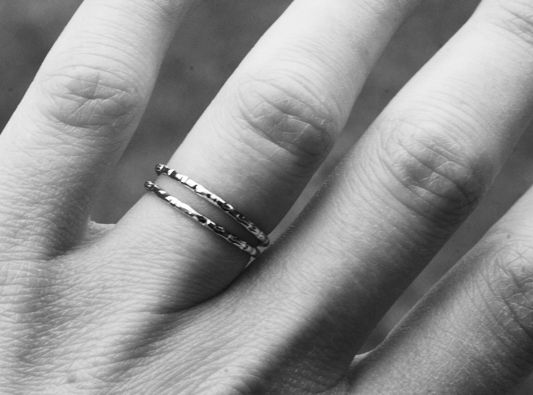 Maxi Dress – H&M
Jacket – Topshop
Hat – H&M
Shoes – Converse
Necklace & Rings – Dixi*
When I saw this hat in H&M I couldn't figure out if it was cute or childish.. so.. I brought it anyway. It has little subtle ears on the top and is so soft – definitely a good one for winter I think! My head is small though so I had to fold it up a bit! I have been on the hunt for a black maxi dress for ages – you think it would be simple but no, I haven't had much luck with it.. until I spotted this one also from H&M! I didn't want anything tight and figure hugging because I want to wear it super casual with converse and a leather jacket – like above! This one is heavy so it hands nicely and is slightly 'swingy' (excuse my descriptive words!) I think it would look great with a big chunky jumper over the top too.
I loved this wishbone necklace from DIXI as soon as I saw it in their new arrivals – they was lovely enough to send me it along with these rings, which are just my style at the moment. I love really simple, silver jewellery. These rings are stackable too and would look amazing with a few piled up together. I wear them slightly separated paired with my above the knuckle ring too – I just love that simple styling of rings right now!
Happy Saturday everyone! I just scoffed some fish and chips and am now watching Gok Wan's new dating show – cheesy to the max. I'm in one of those moods where I'm undecided on what I want to do tonight – a quiet night in with Xfactor and Pj's or a night out with a few wines and a bit of dancing. I'm never good at making decisions! Hope you have a lovely weekend!