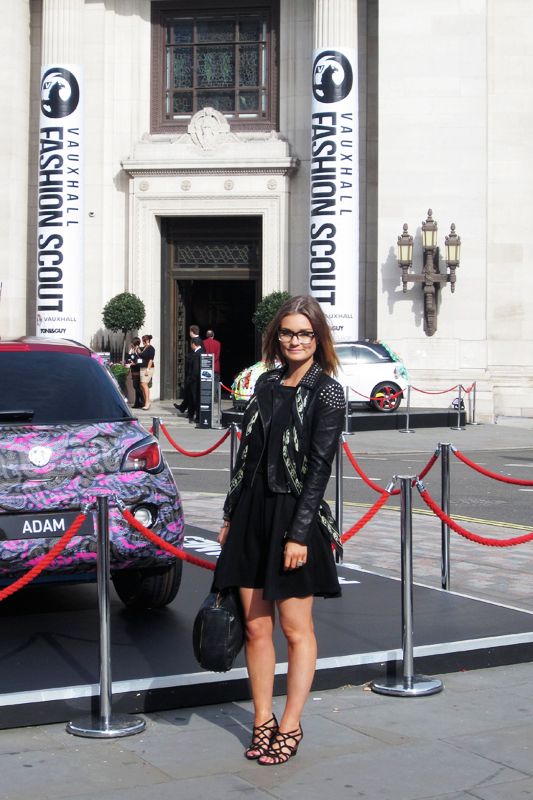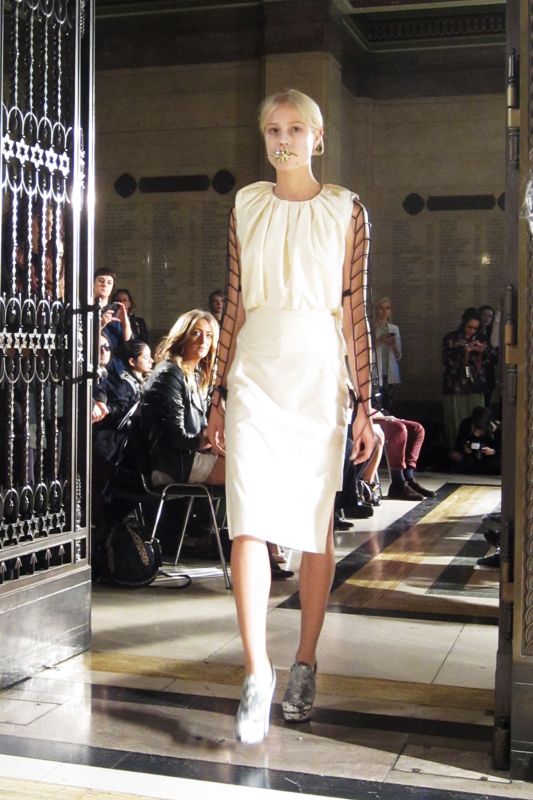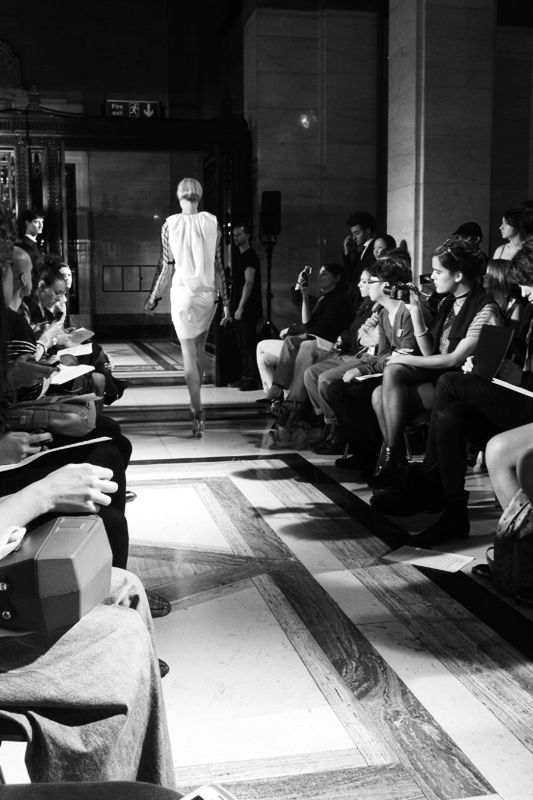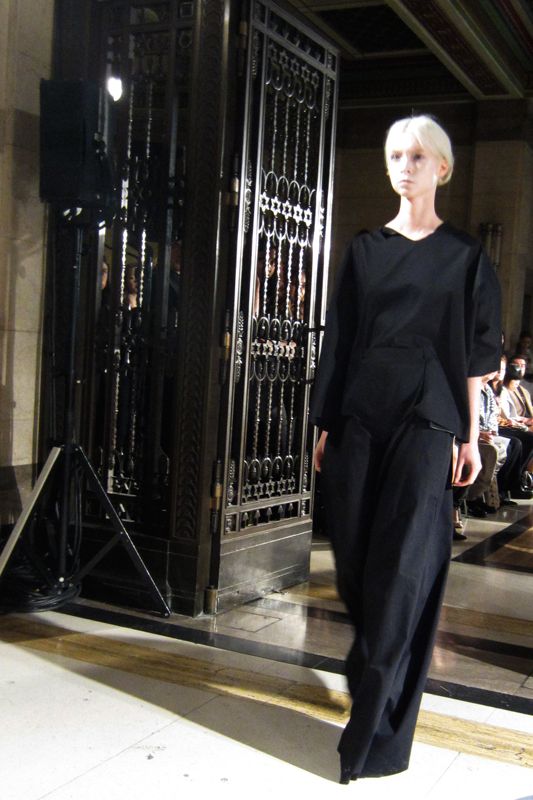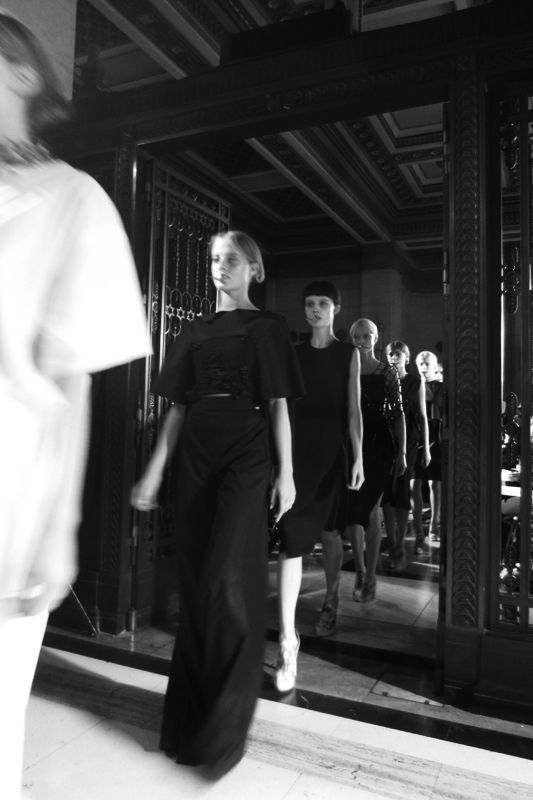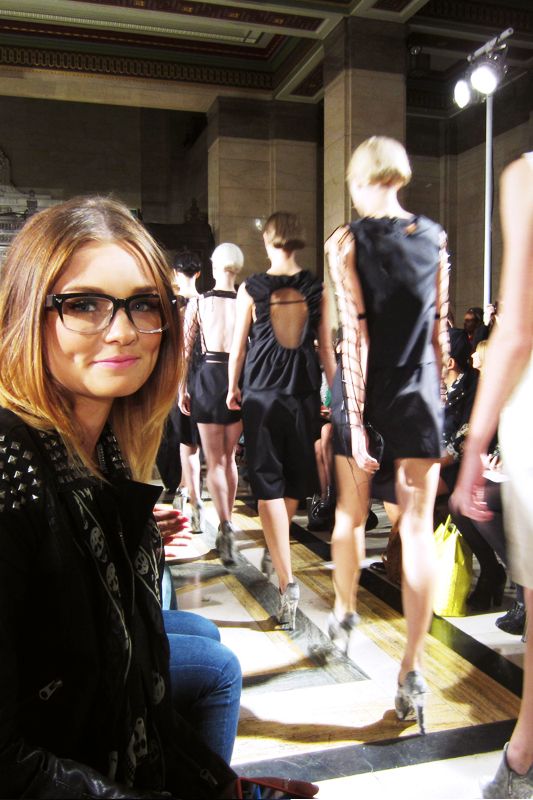 If you read my previous post you probably know that I got invited to London Fashion Week Sunday by
The Body Shop
. It was an absolutely amazing day and I was so impressed by all the designers and the overall vibe was simply amazing.
I was invited to the
Phoebe English
show at the
Vauxhall
Fashion Scout
venue and it was such an exciting show, it started with identical twin models (
kathryn
and
megan
purves
) which created a trickery vibe, this set a strong scene for the rest of the show. The makeup was dewy and pale, hair kept in a simple roll, nothing was over the top and this was ideal. Clothes wise it was a matte monochromatic heaven, with a sudden metallic shine and smoothness created by bugle beading caged sleeves and embellishments. The difference in textures and materials was extremely eye-catching, the strong metal bugle beading that almost represented a cage, paired alongside organic fabric silhouettes. Final touches were beautiful paint splatted shoes and Reid Peppard's striking gold mouth pieces. Simplicity done well.
(What I wore; Jacket –
Topshop,
Dress – A Boutique, Scarf – Alexander McQueen, Bag – Rocco,
Ebay,
Shoes – New Look, Glasses –
Superdry)