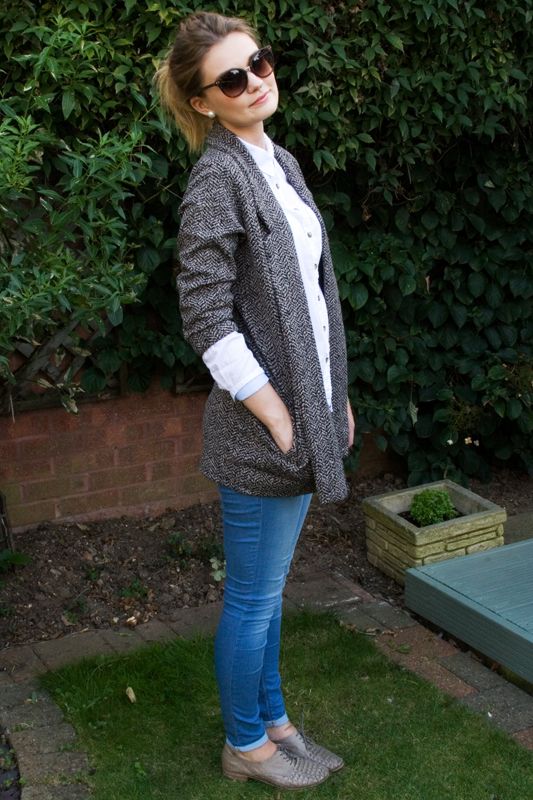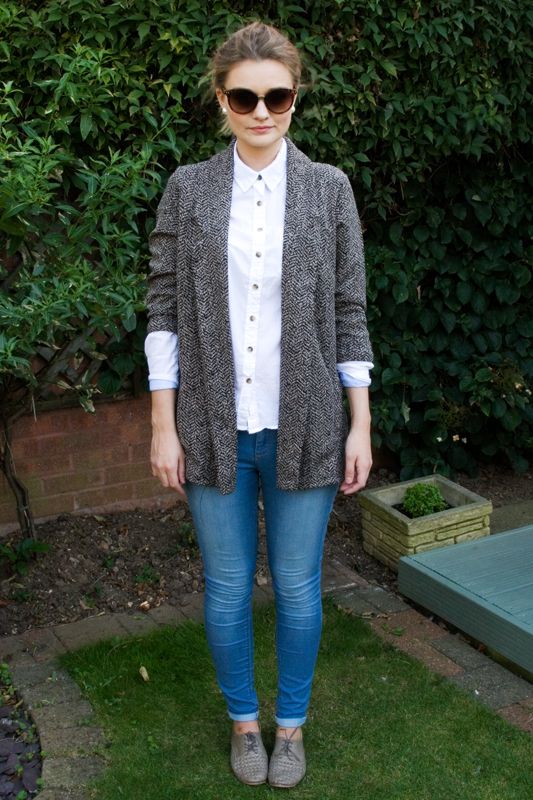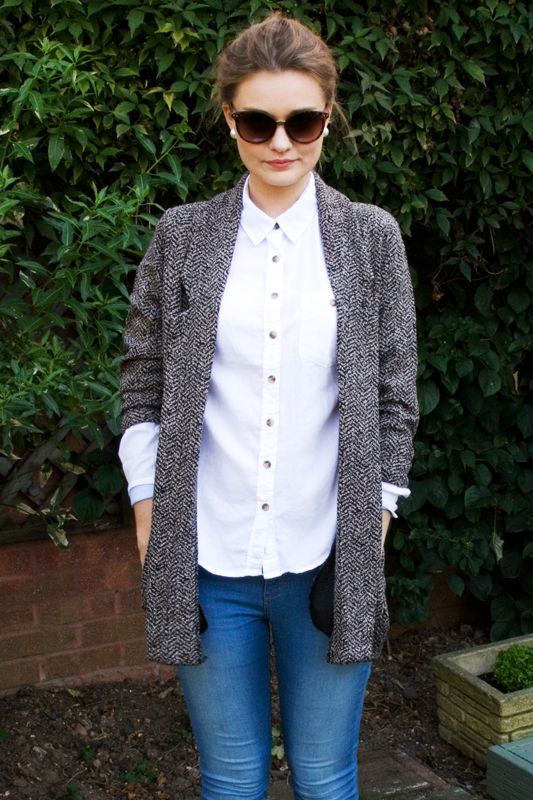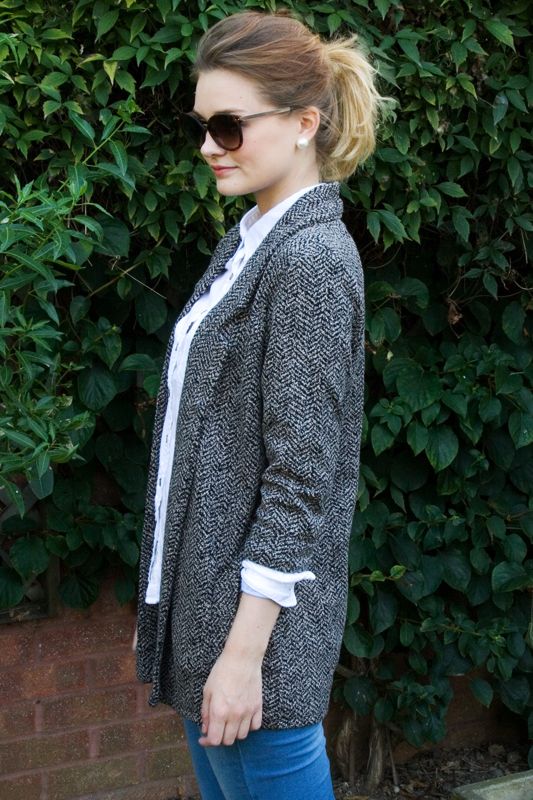 I do love summer but I must admit I have been getting a bit excited at the prospect of autumn lately.. warm jumpers, chunky knits, plum tones and best of all I get to wear this blazer I brought recently! Don't quote me on thsi though.. I'll be hating winter after about a week, I can assure you. Anyway, I brought this blazer recently, it was one of those 'put it on hold and if I'm still thinking about it, I'll buy it', pretty obvious that I thought about it throughout my shopping trip and now it is mine! It is a lovely material too, soft and slouchy – I cannot stand stiff, hard blazers so this is perfect. I also LOVE tweed material, grandpa hats are us. I wore a my white H&M shirt underneath because I thought the white made the lovely pattern stand out even more. Totally forgot I had these shoes as well (might be because my wardrobe is such a mess that I can't actually see any shoes in there..) so I have been wearing these alot again recently.
I also went gym clothes shopping yesterday and picked up some great items from
Sports Direct
– if you are after some cheap, good quality gym/running clothes I definitely reccomend this shop! I have only been twice now, but I already love gym clothes shopping.. any excuse, hey. I have a workout plan now and I'm excited to start feeling fit. What do you all do at the gym? I'm all interested in peoples gym routines now! In other news I havent stopped sneezing all evening and I suddenly feel like I am going to come down with a cold, boohoo. Early night for me it is!
P.S There is still time to enter my GIVEAWAY! You could win a McQueen inspired skull bangle..
click here
for more information!