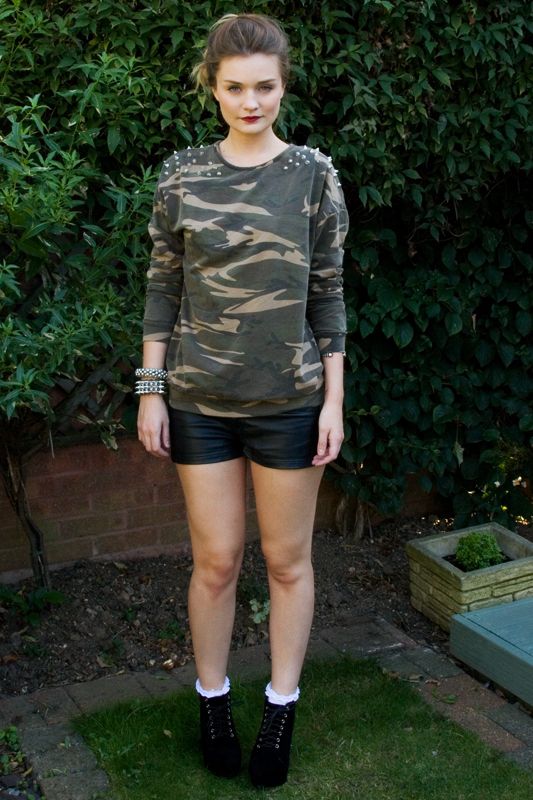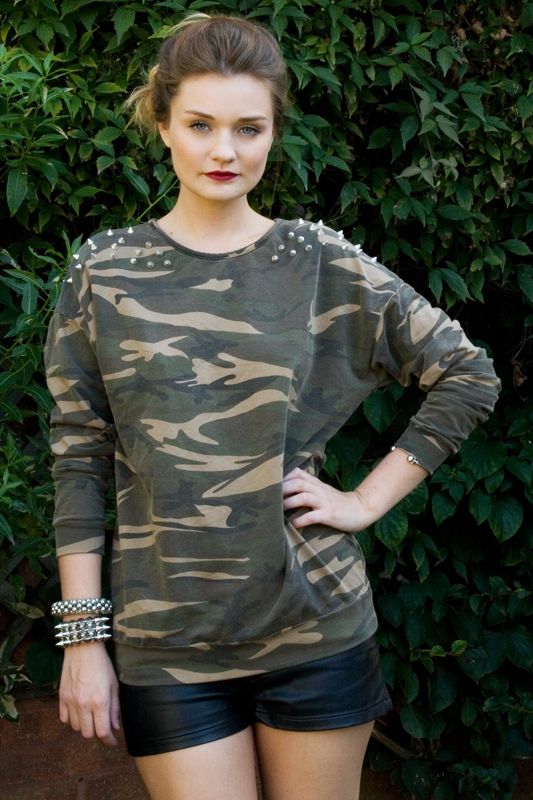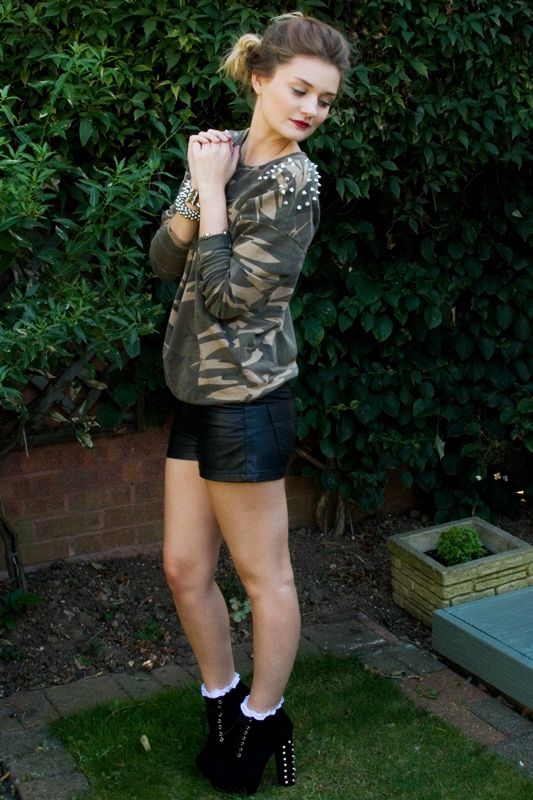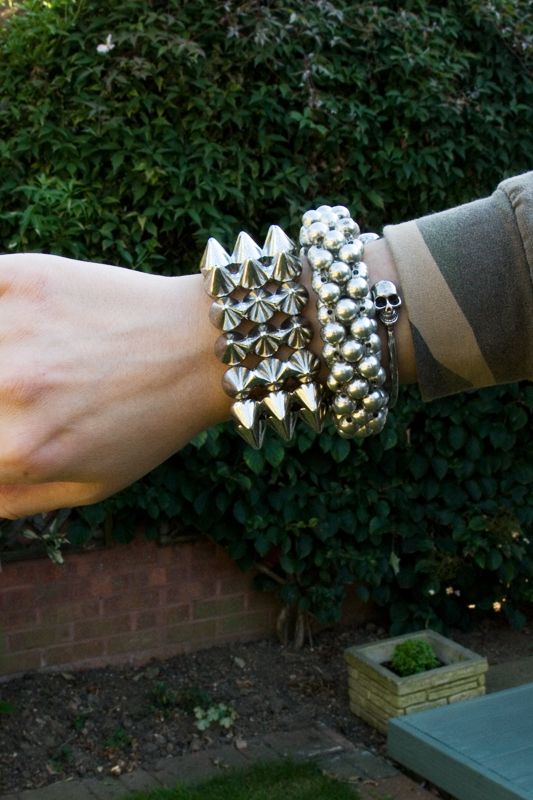 Bracelets –
New Look
, old & coming soon!
Socks –
Topshop
So, I am finally feeling a little more human after my manic fashion weekend.. I am still on a fashion buzz though! It really was such a great weekend and I'm already looking forward to the next London Fashion Week. If you missed my post about it, you can read it here.
So, in case you hadn't noticed, we seem to have been fully dipped into winter here in England. It isn't even worthy of calling it Autumn, it's far too cold. (I am a wimp and may be slightly exaggerating, but still..) This Glamorous sweater is perfect for the type of weather we have been 'blessed' with as it is literally the cosiest jumper I own. Not only is it extremely soft, cosy and comfortable but it is perfect for the military trend.. oh, and it has studs, everyone loves studs, and as you can tell.. I really like this jumper. I wore it with my leather-like shorts and studded Tribeca heels, softening them a little with frilly socks. It also looks really nice with Disco Pants or dressed a bit more casually with jeans.
The skull bracelet I'm wearing with this outfit is the same as the two I am giving away. The giveaway is now closed and I will announce the two winners in my next post, so keep an eye out for that. Also, I was recently asked to write a guest blog for e-tail webstores – I wrote a post on wearing one blazer four different ways and you can check that out here.
I had a little 'moment' at the gym today.. whilst running on the treadmill my arm caught my headphone wire, pulled it out of my ipod, my ipod went flying below my feet on the treadmill and then shot off the back of it, crashing into the wall. It was very embarrassing! I'm quite surprised my ipod survived the journey too, not even a scratch and it managed to pause itself, so I didn't even miss a second of my music. I thought you might like that story though, now you can tell me your embarrassing gym stories to make myself feel less of an idiot! Go ahead..