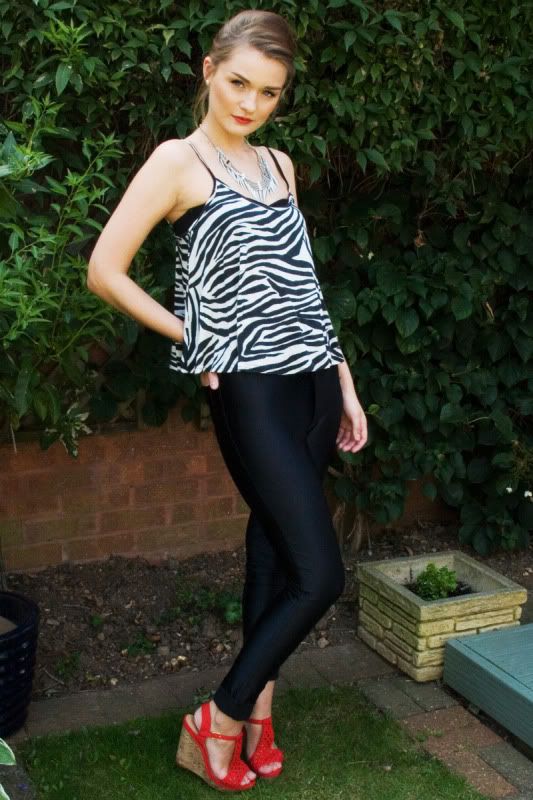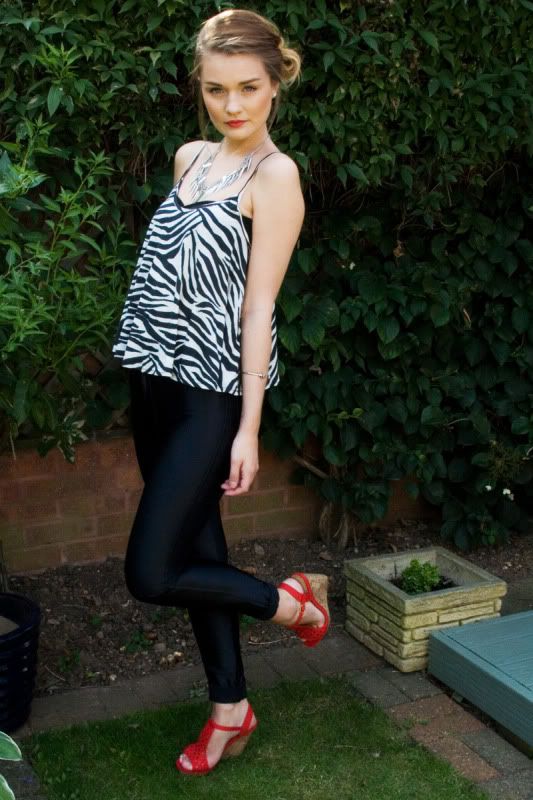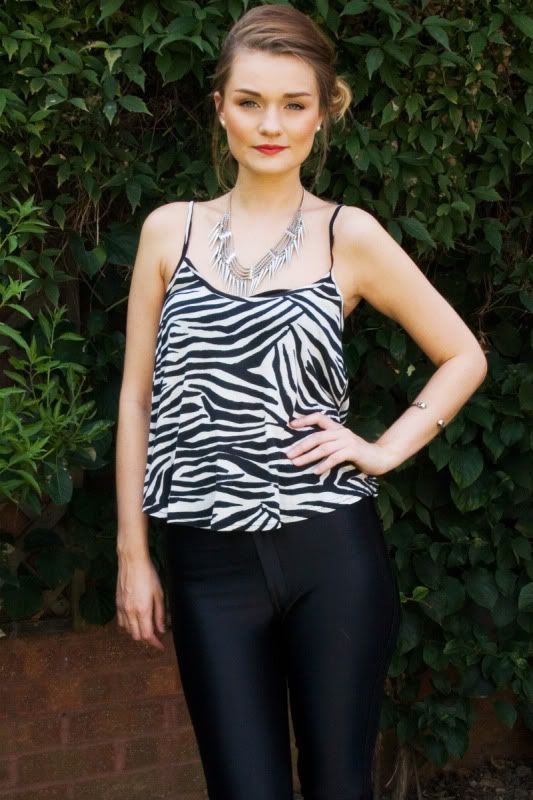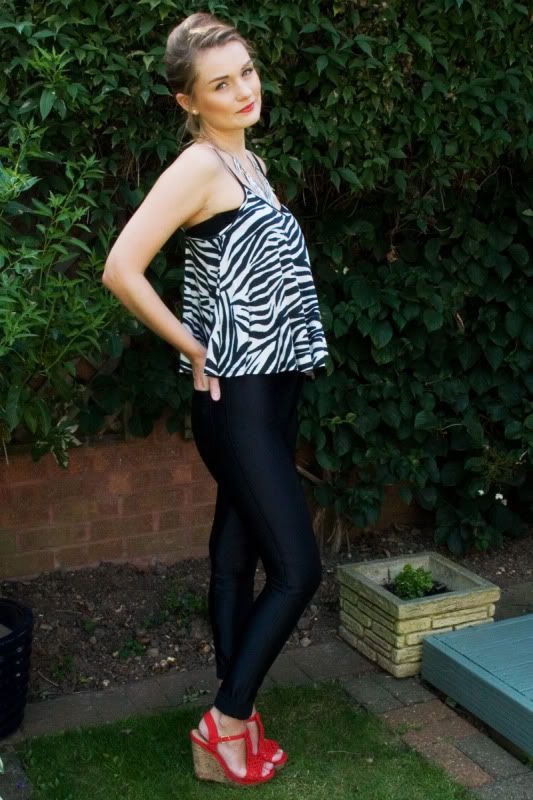 Skull Bracelet – Giveaway Coming soon!
I finally dragged my Disco Pants out of the cupboard again! I forget I have these and I really should wear them more often, I do think they are more wearable in winter though.. we don't get much sun and heat here but when we do I can't bear tight trousers, no matter how comfortable they might be! I brought this top a while ago but I know they still lurk in some H&M's, I havent wore it much due to rubbish weather, I really loved it paired with red!
It was really nice to have a bank holiday weekend, an extra day off is always appreciated. If you are in the UK you might have seen on the news (and every social networking site possible) about a Lion sighting in Essex – that was near where I live so it has been an exciting weekend to say the least! I went out Sunday night and was told to 'run to the house from my taxi'… thanks Mum. Anyway, you will be glad to know I (obviously) wasn't eaten by a Lion and apparently it was just a 'big cat', well there you go anything is possible in little ol' Essex! I put a few photos on my instagram from my weekend, so to see what I got up to follow me on there – Laurajpx.
I hope you all had a lovely weekend! What did you get up to?