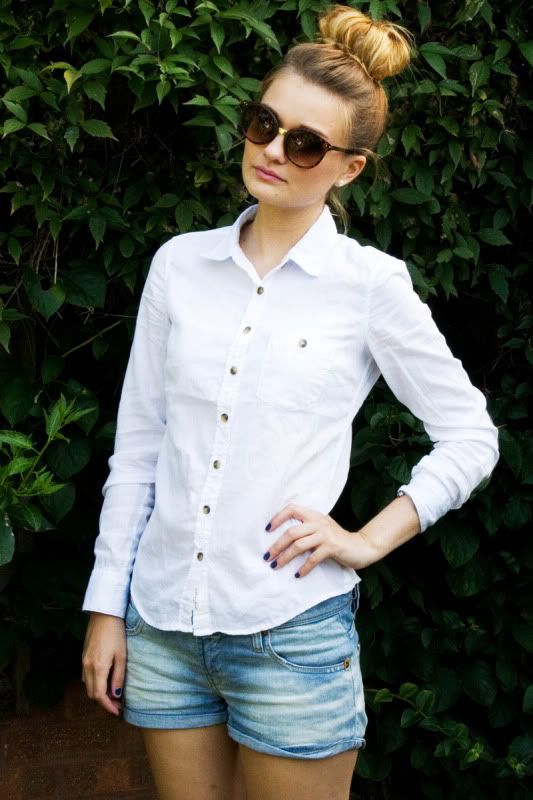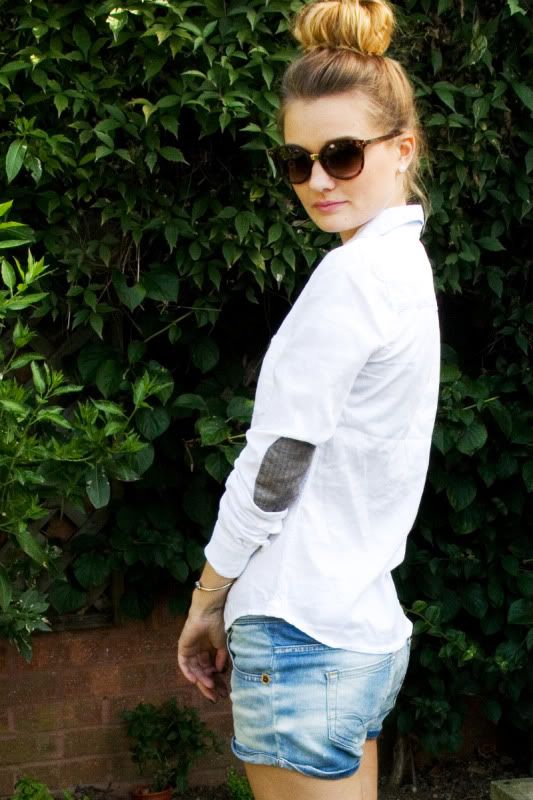 Earrings – Primark
Watch – Fossil
Well, it's been a while since I wore a shirt! I go through stages of wearing nothing but shirts and then having a break from them – this seems to work pretty well because then I don't get bored of them so quickly! I saw this in H&M recently (I own a light blue one just like it to.. oops) but I loved it when I put it on. H&M are really good for shirts that are nice and soft to wear… there is nothing worse than a cripsy shirt, it makes me shiver just thinking about it. Of course the elbow detailing completes this shirt, I also love the darker coloured buttons. I thought it was another great wardrobe staple – great for summer worn with denim shorts like above, great when dresser a bit smarter for work and then under a chunky knit jumper in winter. Thats pretty good going for just one shirt!
I am loving the shoes I am wearing here too. They are a bargainious £12.99 from
New Look
and have a really cool chunky sole. I mentioned previously that the flatform style didn't really suit/do anything for me, so these are another pair of shoes that are a little flatform inspired..
New Look
are doing well!
This month seems to be flying at the moment! The weekends zoom past and then I find myself almost at Wednesday again.. where is the time going?! When I do eventually find some time I am working on some exciting projects for Tiny Twisst, hopefully including a few giveaways. (I have probably mentioned that before, but I'm so excited I wanted to tell you again!)