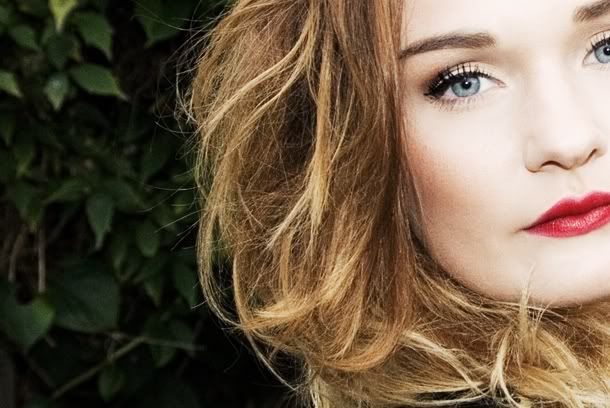 "We are all of us stars, and we deserve to twinkle"
Something a little different for Tiny Twisst today. It was the 50th anniversary of Marilyn Monroe's death this month – she is someone who has always inspired me.. from her signature cat eye flicks and red lip to her confidence for being a woman. If you are having a little down day, her quotes are definitely something I recommend, an instant up lifter and insight to life. For this post I have teamed up with Boux Avenue – a fantastic lingerie brand that embraces elegance and beauty, to celebrate curves, they have also kindly offered my lovely readers a discount on their beautiful pieces! It's good being a woman, let's enjoy it.
In my opinion Marilyn Monroe is the most iconic female to have ever graced the earth… mainly because of how well she embraced her womanly curves. These days we sometimes hear that curves are 'making a come back' and this excites me beyond belief. A curvy woman is much more pleasing to the eye. Women are meant to look like women, we aren't supposed to look like men. I realise not everyone is naturally curvy, the point is that natural is beautiful, don't hate yourself – love who you are, you only get one chance at it.
Underwear can be a great starting point for this. I have read before that Marilyn didn't really believe in 'under clothes', which is all good and well… but some of us just like a good bra. I must admit I was never one to believe that "good underwear makes you feel great" but maybe with my older age I have come to realise that this it actually does make you feel better. Even if you are the only one to see it, a good bra makes your clothes feel better and
you know
that you look great under there, that's all that matters. I have one Boux Avenue bra which I picked up in the Bluewater store quite a while ago and it is amazing.. The only downfall? I only brought one. As soon as I put it on my clothes hang better, I feel better and to be honest it one hundred percent beats my "they are such a bargain" bras from Primark. Also, the price range is really good – I know I'm all for celebrating curves right now, but I don't want to necessarily spend my weeks wages on one bra. There are so many styles, colours and patterns to choose from, my favourite being the
lightly padded bras
which are super flattering and comfortable for day and evening wear. The actual shops are really pretty and tasteful too, which is always lovely.
Boux
Avenue have kindly offered my readers a
10% discount
.
All you have to do is enter the code
TWISST10
at the checkout.
It's valid 23rd August – 29th August.
1. Exclusive 10% off full priced
Boux
Avenue merchandise,
2. This offer is valid from 00.00
on 23 August 2012
to 23.59 on
29 August 2012,
3.This offer is valid online only at www.bouxavenue.com when promotional code is entered at the checkout page, 4. This offer is valid on full priced merchandise only and cannot be used on the purchase of gift cards, 5. This offer cannot be used in conjunction with any other offer/promotion, 6. Boux Avenue VIP Scheme and gift card terms and conditions apply, 7. Boux Avenue reserves the right to amend or cancel this offer at any time.