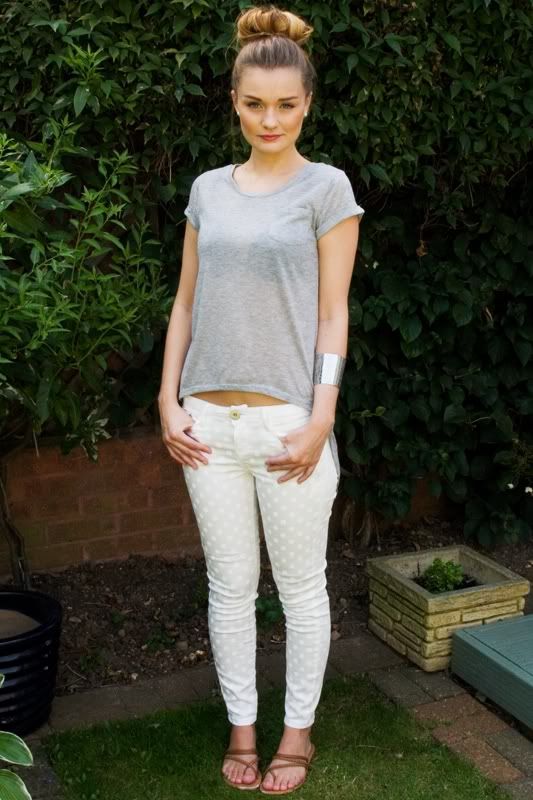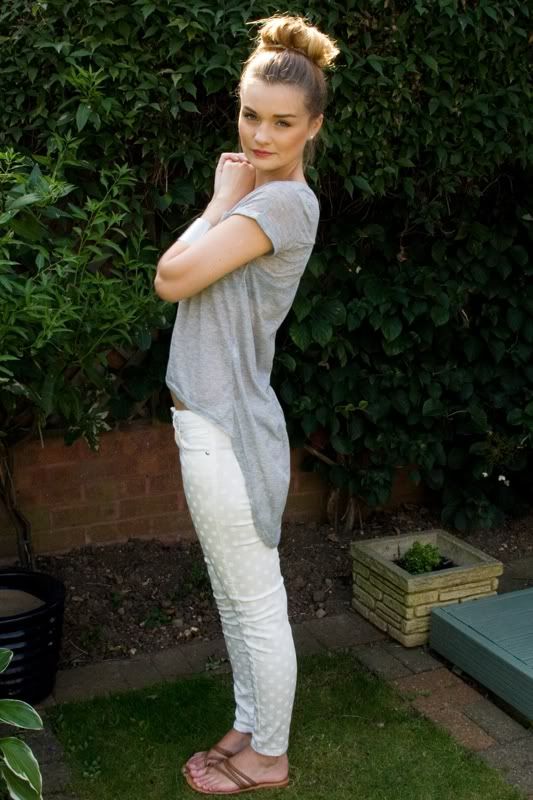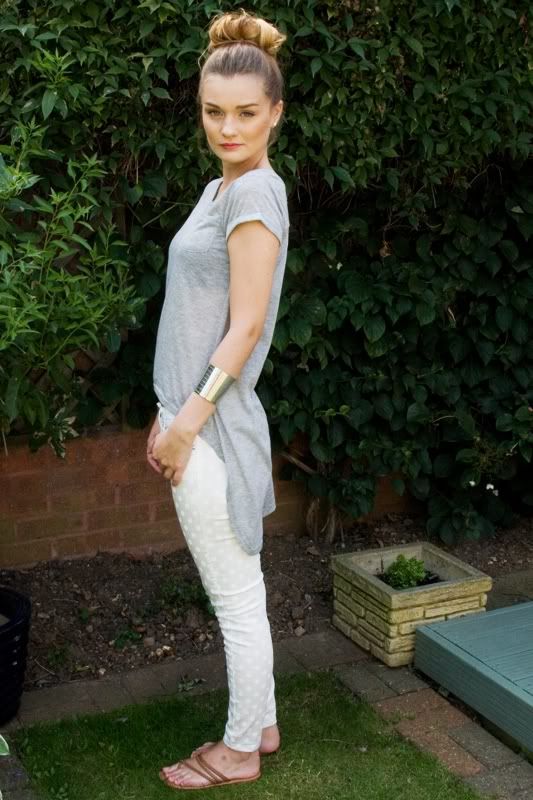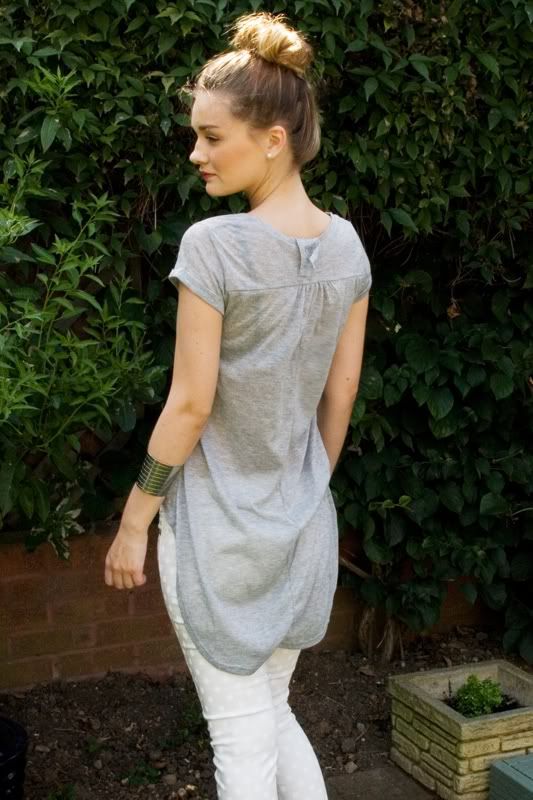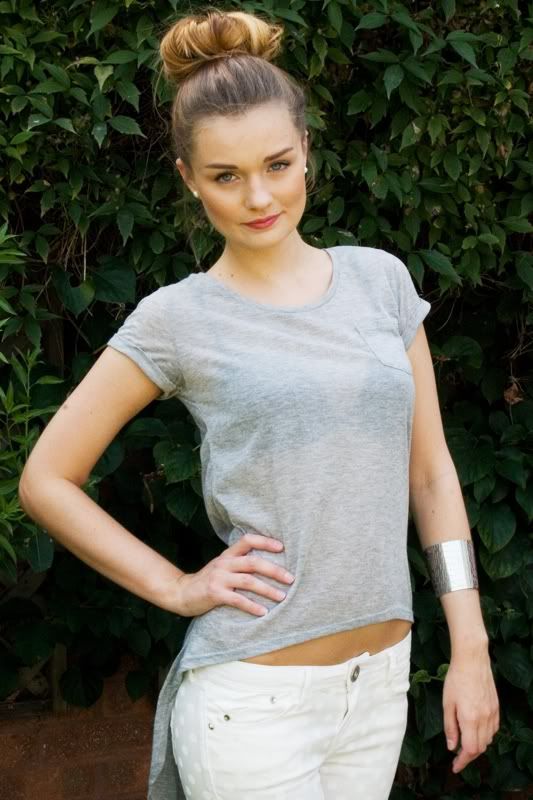 Trousers – River Island (Sale, old)
This was one of those 'I'll walk around with it and decide if i like it in a minute' purchases. I ended up buying it (obviously) which was most likely because I forgot to put it back – this is why the Primark baskets are dangerous! Anyway, I'm so happy I kept it because I absolutely love it now! I think it is great and very modern for Primark and I'm pretty sure it was super cheap (I'm going to guess about £5 – £7, correct me if I'm wrong!) So a great buy overall – they had it in a few other colours as well, I'm already wishing I brought a few more. I picked these jeans up in a random River Island sale quite a while ago. I don't usually go for white jeans but I loved the subtle spot pattern, pretty pleased I brought them because I think I have a new love for white and grey together!
So it's bank holiday here in the UK which means we get a nice three day weekend! I have a few plans here and there with some friends which will be lovely. I am hoping the weather man is wrong and instead of this predicted weekend of rain we get a heat wave… nah, who am I kidding, there's no chance is there?
Oh and because when I wear my hair in a topknot/bun I usually get a few comments asking how I do it, it is really difficult to explain in writing so here is a video I made a while ago showing how.
Hope it helps 🙂