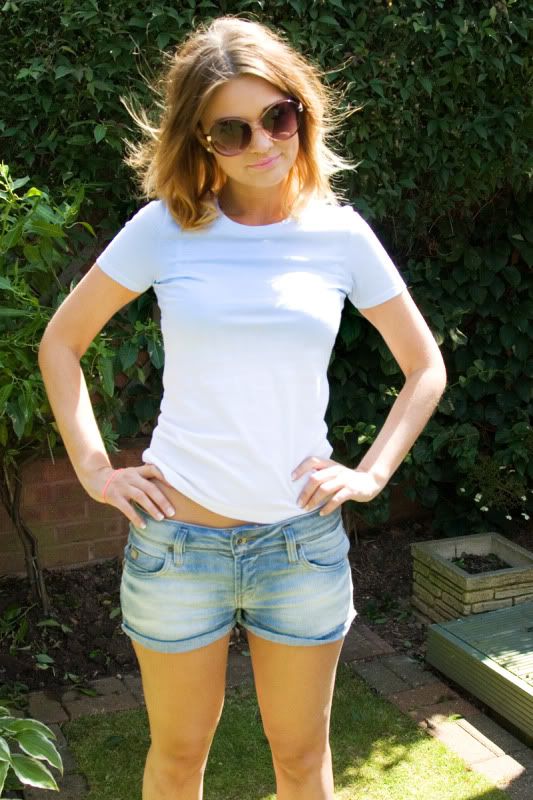 Top – H&M, DIY Dip dye
Shorts – H&M
Glasses – H&M
Well, I survived having my tonsils out.. although I'm not going to lie and say that I am walking around looking like I do in these photos, I am one hundred percent in my Pj's and I have been all week (actually, by Pj's I really mean baggy shorts and a XXL Britney Spears tour tshirt, but y'know thats acceptable when you're ill!) I took these photos the day before I went into hospital so that I'd have something to post for you all!
Anyway, I wanted to show you this top.. which probably looks a little boring but I did a bit of DIY dip-dyeing a little while ago so I love it! I pretty much dip-dyed anything white in my wardrobe and it was so fun. I am planning to do it again (I found a few white tops I had missed.. ot-oh!) and will definitely do a post on it for you because you can really transform your wardrobe and get some use out of some old white clothes! I also tried a few tye-dye pieces but I think I still have to master that skill properly.
I am pretty miserable at the moment because I am stuck on my sofa when the weather is so lovely and sunny for a change. I do feel a little better today though so I might venture into my garden, how exciting! Hope you are all having a great week!