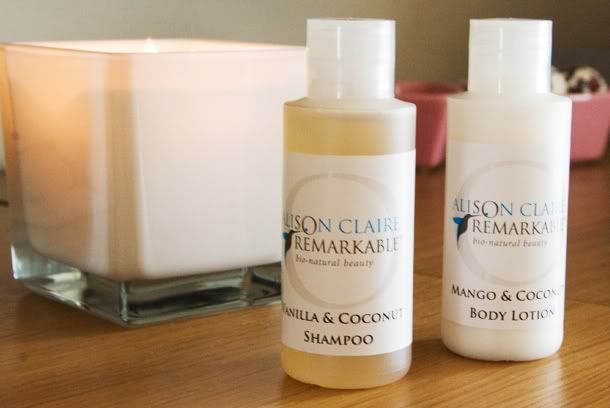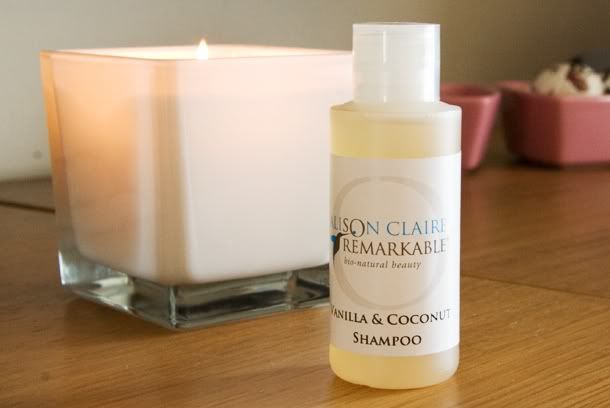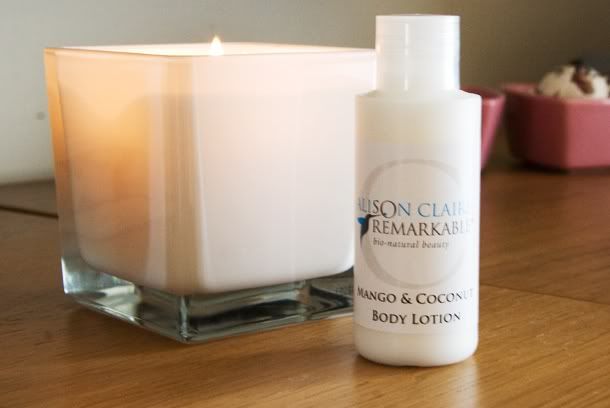 The Alison Claire range was created due to the increase in public awareness of the potential exposure to irritant chemicals in beauty products, meaning all products in the range are made using natural fragrances. This range is great if like me, you suffer with sensitive skin. If I use something with too many chemicals and 'false smells' then I can guanrentee that my skin will instantly react badly to it. Alison Claire kindly sent me these sample products to try and review. Firstly I absolutely love anything that smells like coconut so the smell of both these products instantly made me love them.
The shampoo smells so fresh and when I was using it I noticed that it made my hair feel cleaner much quicker than other shampoos I have used. This could be due to the natural element of the product but I felt as though I didn't really need much of the shampoo and I didn't need to lather it in my hair for too long. The natural feel of this shampoo instantly makes you feel like your hair is cleaner with less work and my hair feels soft and is shiny, I like the natural healthy feel it seems to give my hair.
The body lotion has a more fruity scent due to the mango which smells lovely once on the skin. It glides on really nicely and sinks into the skin well – there is nothing worse that a body lotion that makes you feel sticky all day. I will be using this on holiday after being in the sun!
(I am currently in Turkey so have scheduled this to post while I am away)