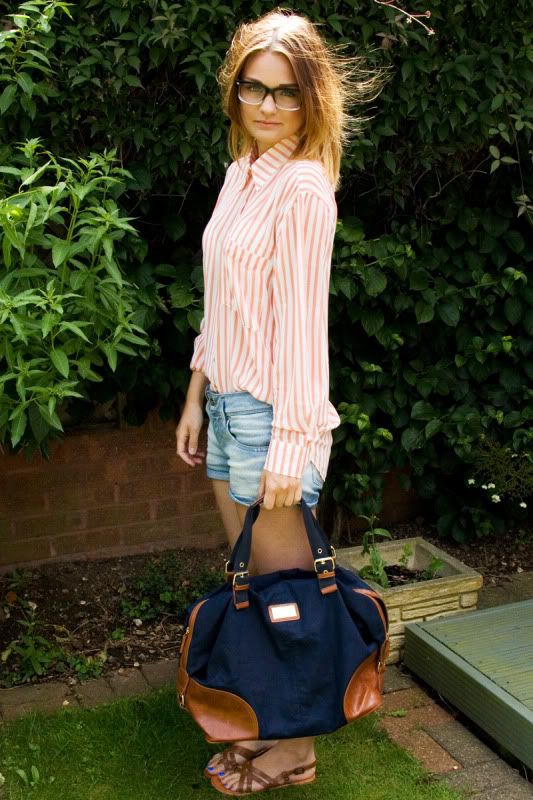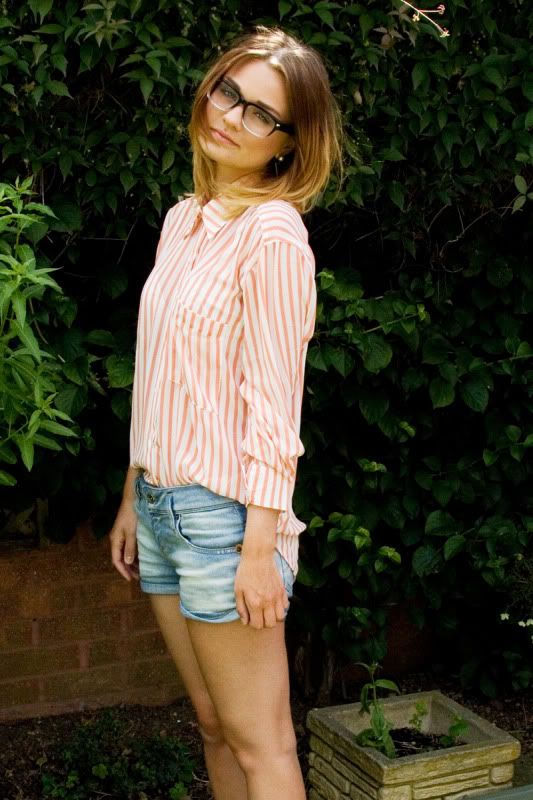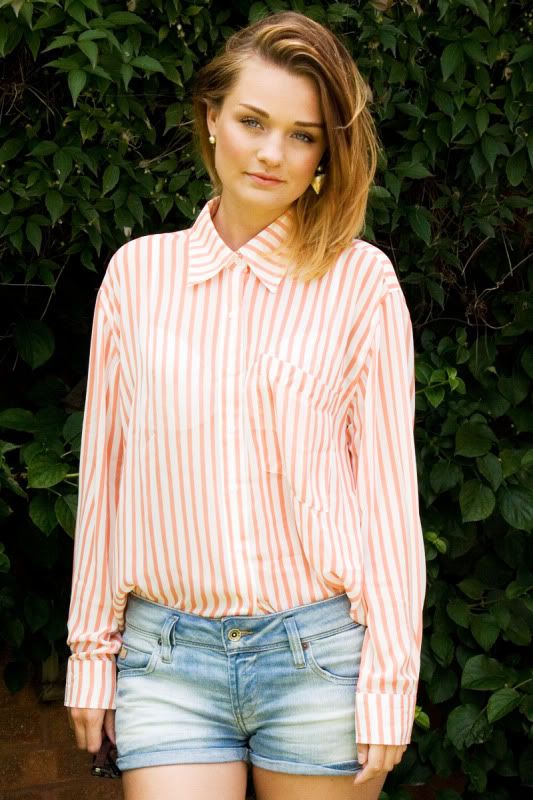 Glasses – Superdry (Vision Express)
I'm sure you know by now that I like my shirts and collars.. well, when I was sent this shirt from
Glamourous
I put it on straight away and it is amazing. I normally can't pull off the whole 'oversized, boyfriend' style clothes but I found this was not only oversized and baggy but still feminine and girly, to a certain extent! I really like the orange stripes as well, a little different to what I have seen lately. Here I wore it tucked into my denim shorts, leaving it hanging out the back to still give it the oversized feel but I also think it looks really nice tied in a knot (
photo here
) It is also long enough to wear over leggings and I would even wear it open with a vest top underneath. So that's four outfits with just one shirt, I love clothes that you can do this with.
The holiday sun has made my hair go very, very light and I'm actually quite liking it! I don't normally wear it straight like this but I felt like a bit of a change. I'm also getting contact lenses soon because my eyes seem to have gotten worse and I can't really see much (hello awkward moments when you can't see people waving at you in the street!) Any of you wear contact lenses? I'm a bit nervous because I have to put things on my eye balls (eeek!) so please tell me it's worth it, ha!
I'm not even going to say much about this English 'summer' apart from the fact that it seems to be making everyone very miserable and there is so much rain – where is our damn sun?! (Well, I know where it is.. Turkey is stealing it all.. boiling out there right now!) Have a lovely weekend, and lets all cross our fingers for a few sunny days atleast.