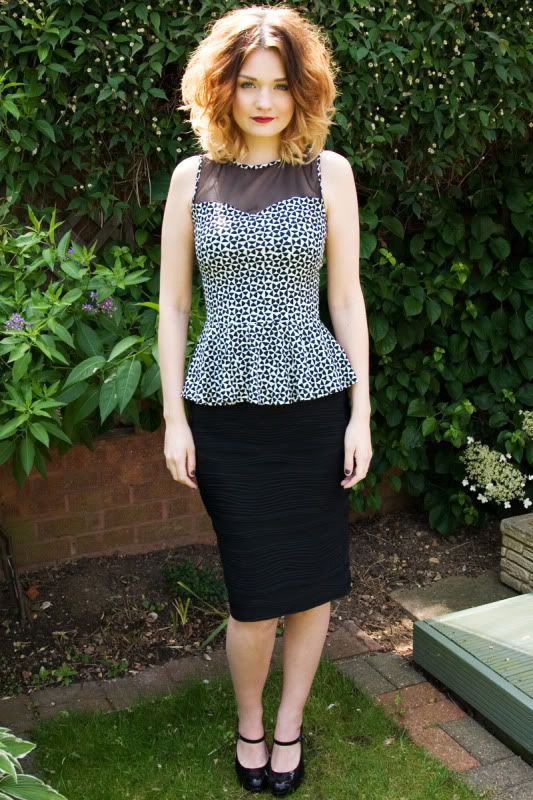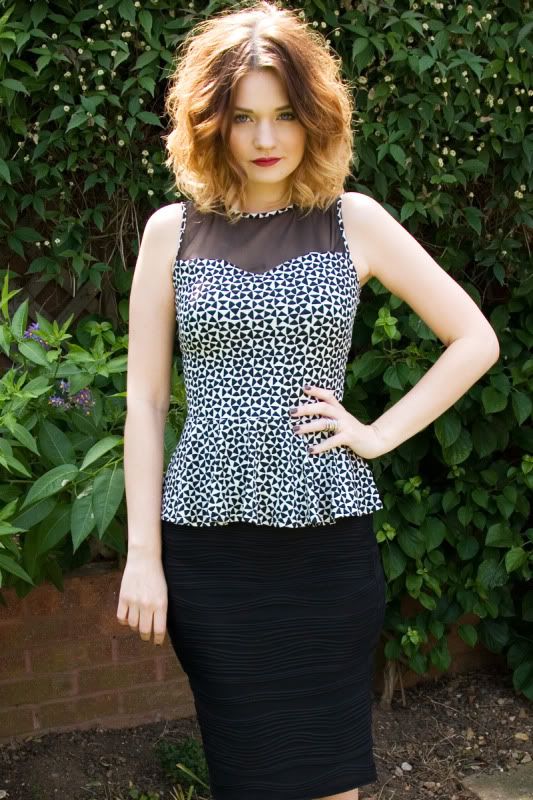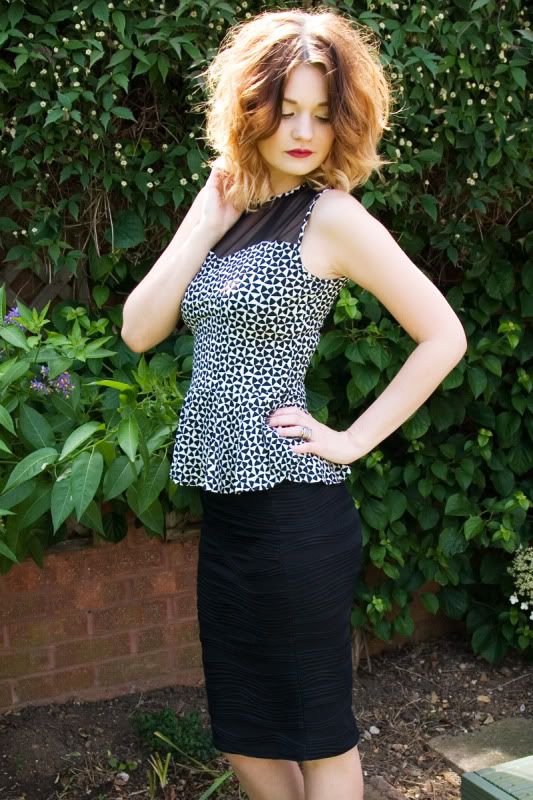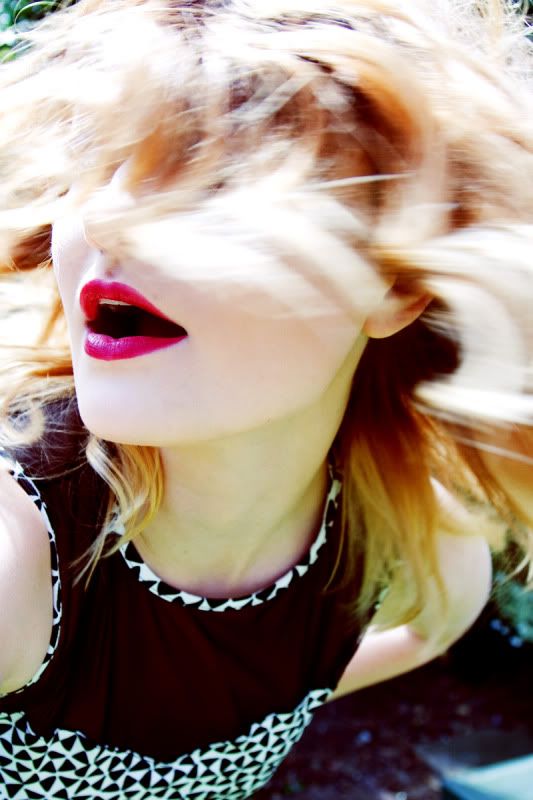 Lipstick – Chanel, Rogue Allure Velvet, 40
Hello, so soon.. but I couldn't wait to show you this top, though it is another Primark one. I wasn't so sure on it at first but tried it on anyway.. mainly because it was only £7 and I wanted to like it – I put it on and instantly did. It has a nice quality feel about it and the material is heavy, making it feel worth a lot more than under a tenner. I haven't been overly sure about the peplum style tops before because I don't really feel like I need to give the impression I have hips when I have them already (that makes sense in my head…) but I think with the right pattern and material they work really nicely – especially paired with a bodycon skirt or the famous disco pants. My hair is big at the moment to, I blame the crazy weather. Also rocking my Chanel lipstick – seriously love this shade, it is like a deep berry red and so nice to wear, literally glides on.. lipstick perfection.
Okay, so who is excited about TOWIE in Marbs tonight? I am looking forward to it.. so much so that the makeup is off, the PJ's on and chocolate at the ready.. so, so glamorous!