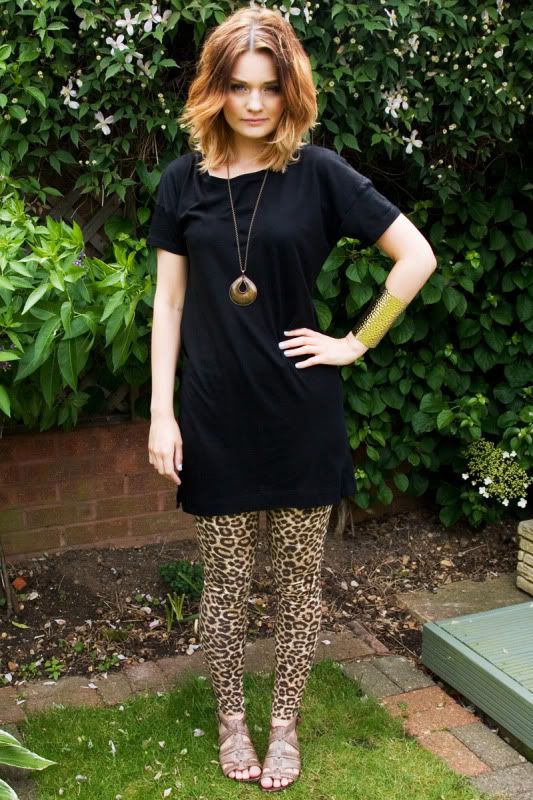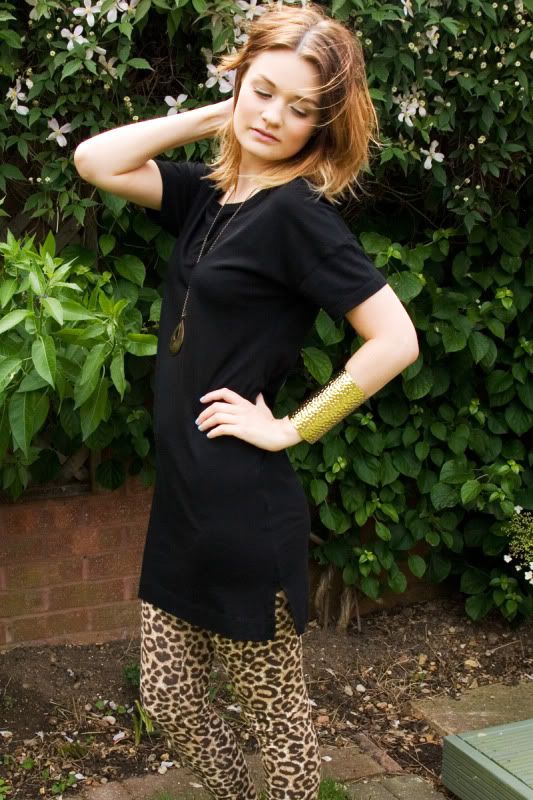 I'm pretty glad that patterned leggings are 'back in' at the moment. I brought these from H&M a few years ago and got a few funny looks everytime I wore them out, but now I can wear them in peace! Even though I got them quite a while ago there are loads of leopard print leggings about at the moment (
here
) and I really like them, a simple black top like the one above looks alot more interesting when worn with some funky leggings! I do have to be careful though as my legs aren't the longest and patterned bottoms can sometimes make them look shorter (hence my lovely aztec leggings that now sadly belong to my sister…)
I have a busy weekend coming up but this week. I have lots of holiday prep to do as I'm working up until I go away (with the exception of my birthday, but I don't want to spend that packing!) and I want to take some blog photos ready for scheduling posts when I'm away, I can't leave my blog all lonely for 10 days! How are you all spending you weekend?
I have my
sister's art exhibiton
tomorrow evening which is very exciting.. I definitely have a case of 'older proud sister' syndrome!