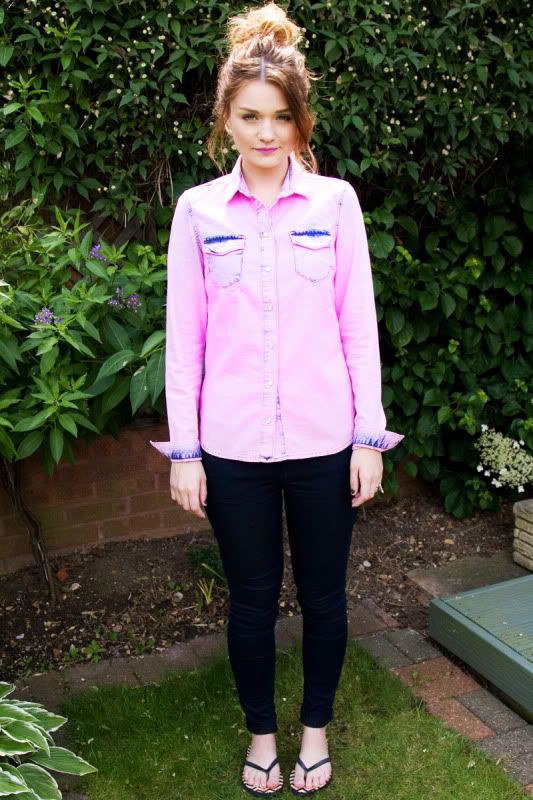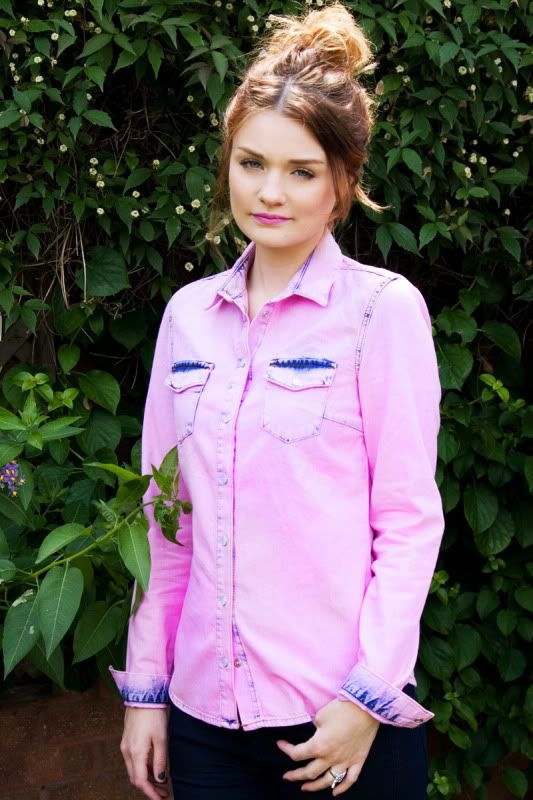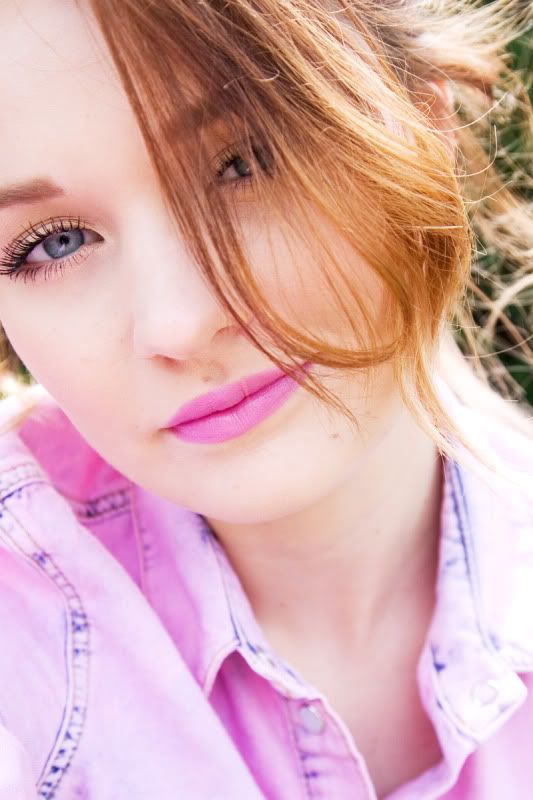 Firstly, today is my birthday! I am offically 24 years old and that is a little scary! I remember being 15 through to 18 so vividly and I miss being that age.. but I am sure when I am 40 I will miss being 24, so one must not be negative! I am going to Turkey tomorrow so today is just going to be a bit of a chill out pamper day (I managed to get the day off work, which is nice!) I have eyelashes to tint and nails to paint!
Anyway, how amazing is this shirt?! It is more bright and pink in real life than it is in these photos (I don't know why cameras do that..) and it definitely stands out. I love the colour pink AND denim shirts, so this is my perfect item! It is more of a pastel tone pink than a neon pink to, which I think makes it even better – sometimes neon can be a bit tacky when in a block of colour. I love the navy rubbings on it as well and it looks really nice when worn with my navy
Leigh
jeans! Topshop win again! I have been wearing my hair like this pretty much all the time lately, just because it is so easy (and I'm lazy!) I will wear it down soon, promise.
Like I said, I go on holiday to Turkey tomorrow until the 12th July.. however I have a few posts ready and waiting to be posted for you while I am away, just incase you miss me 😉 There's a few beauty ones to, so keep an eye out for those! If we have wifi I will most likely post photos on instagram (laurajpx) and
tweet
a bit, so make sure you follow those! I will reply to any emails and comments when I am back.. see you soon lovelys! x