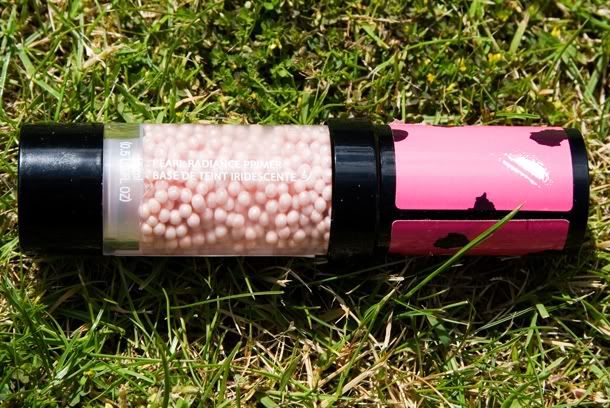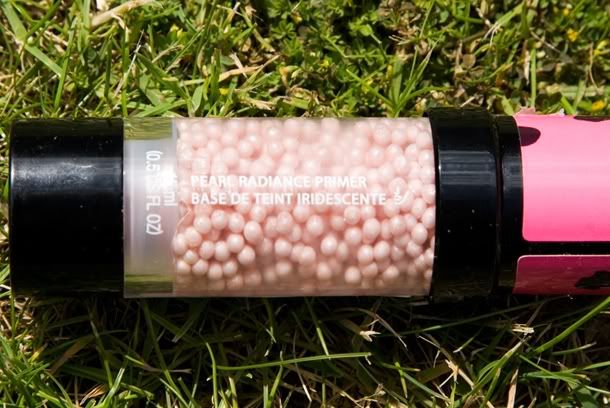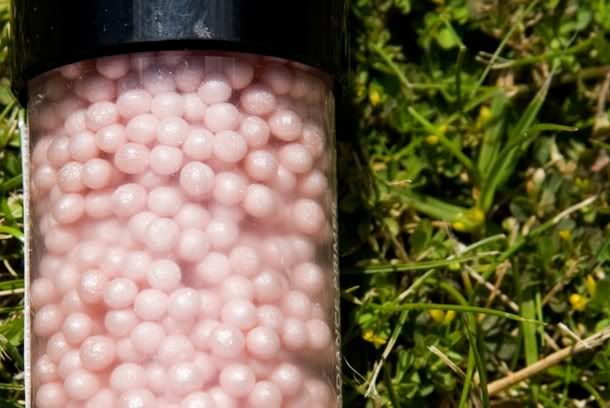 A little bit of a different post today, but I felt the need to let you know about this Primer (everytime I go to type 'primer' I type Primark.. oh dear Laura) If you are not familiar with what a primer is, (I'm sure you are..) it is a great product for wearing under foundation. It tends to help foundation glide on the skin as well as help keep its staying power.
I used to use the Bodyshop Primer called
Matte it
which is another great product, especially if you like the matte look. Anyway, I run out so went to buy some more, the Body Shop I visited were sold out so the nice sales assistant gave me a sample of the above primer saying that I might actually prefer it – I was very doubtful of this because I'm not really one for change and I tend to like what I like.. but I have to say she was right, I do prefer this! I used the tester once and went back to buy it as soon as possible. (The great thing about Bodyshop is that they are always happy to give you a tester so you can try something before you buy it)
As you can see from the photos it has little micro beads which disperse when the product pumps out, because of these beads you do need to work it into the skin a little more, but I find this doesnt take too much extra time. It has a pearlescent base which gives the skin a dewey, healthy glowand this still remains after foundation. I find that my foundation lasts longer with this product and I actually don't feel like I use as much foundation over it because of the healthy glow it gives my skin before hand. The website says that you can also use this product on its own.. now if I had read this before I tried it, I would probably wonder why you'd want to use it alone because it isnt a foundation/cover up product, but after using it I understand why – it makes your skin look so much healthier (and if you need a bit of cover you can always use some concealer) A great product for holiday, I am thinking breakfast time when you don't want to wear makeup, but feel like you need something.. perfect product!
Apparently it is Lily Cole's favourite product from her range and I can definitely see why! Have you tried anything from the new
Lily Cole range
?
Also let me know in the comments if you like or dislike to see these makeup posts now and then – I never know wether to put them up or not. Me blog is obviously more fashion based but sometimes I feel like I want to write a makeup post – I'm pretty addicted to makeup products as well you know!