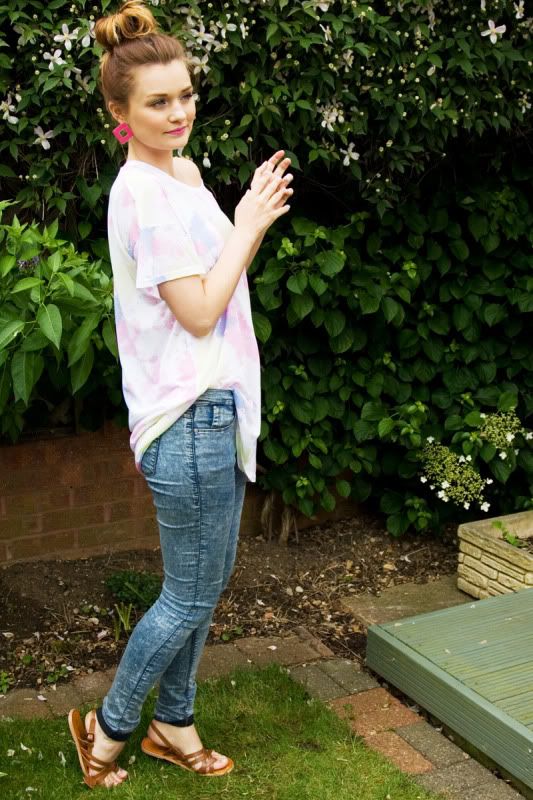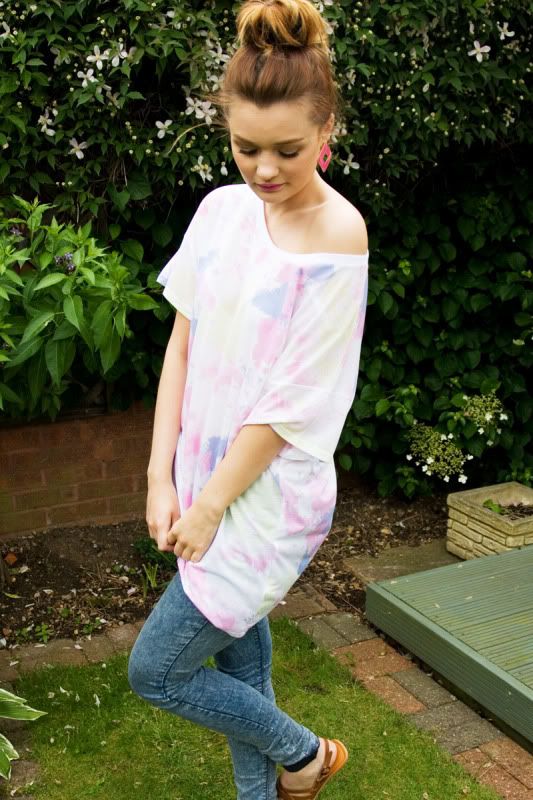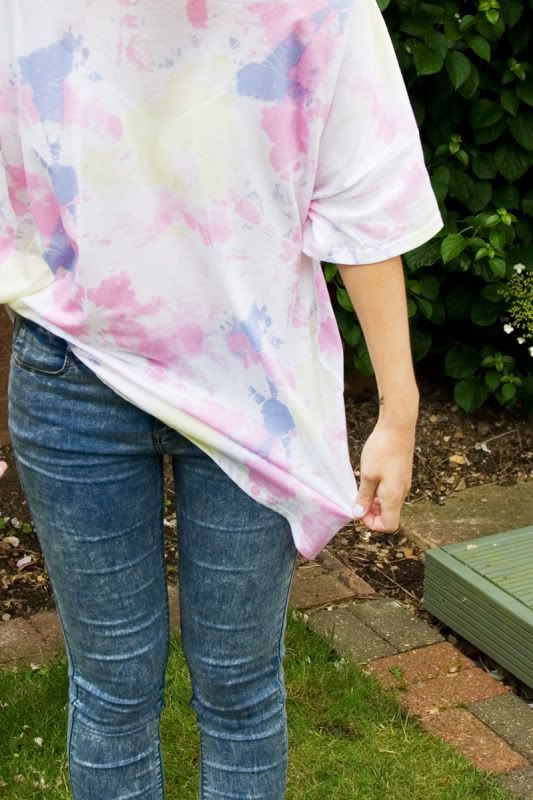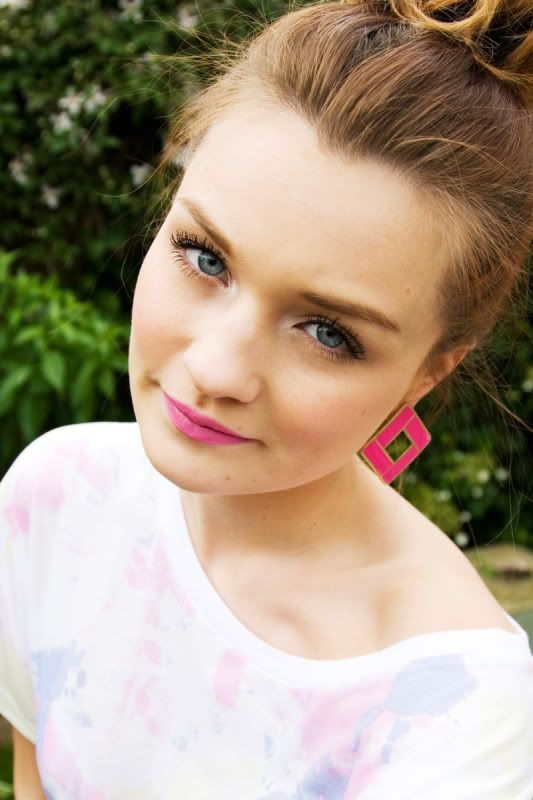 Top – Topshop
Earrings – Primark (old)
Good evening! The top in question today is this glorious tie dye Topshop number. I am loving tie dye at the moment and when I saw this I thought it was lovely – pastel pinks, blues, yellows, oversized and not a bad price either, a great top all round! I don't wear alot of oversized items (not this oversized, anyway) but I really liked this and how it looked with my Acid Leigh jeans (these will always be my complete favourite make of jeans!) If you prefer you could always wear with a belt to pinch in at the waist, or wear off one shoulder like I have – just so people know you DO have shoulders under there somewhere! And because I'm getting into holiday mode.. I think this would be really nice as a 'by the pool' cover up. I do have a little bit of a pineapple bun going on here to, it had been a long day!
Today I nipped out to get some last minute holiday bits (including a verrrry neon beach dress which I will show you soon!) but I still feel unorganised.. probably because I spent most of my time looking at things totally unrelated to holiday items, I get distracted when I am in walking distance of shops! My sister's art exhibition was last night to and it went so well, I'm very proud of her! She looked beautiful to, you can see some photos via my instagram! (laurajpx)
Have a lovely weekend!