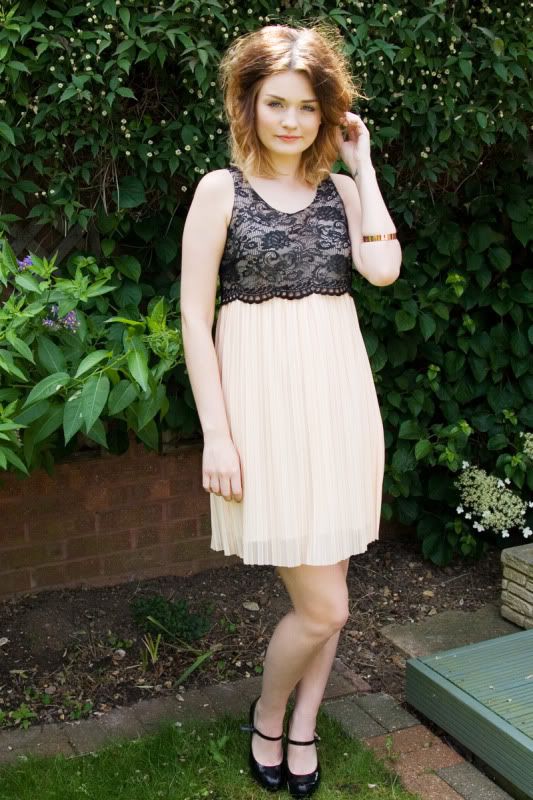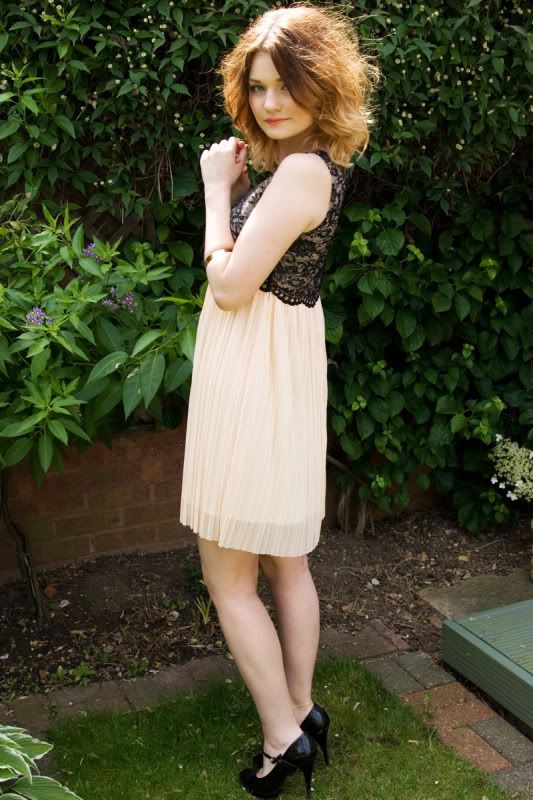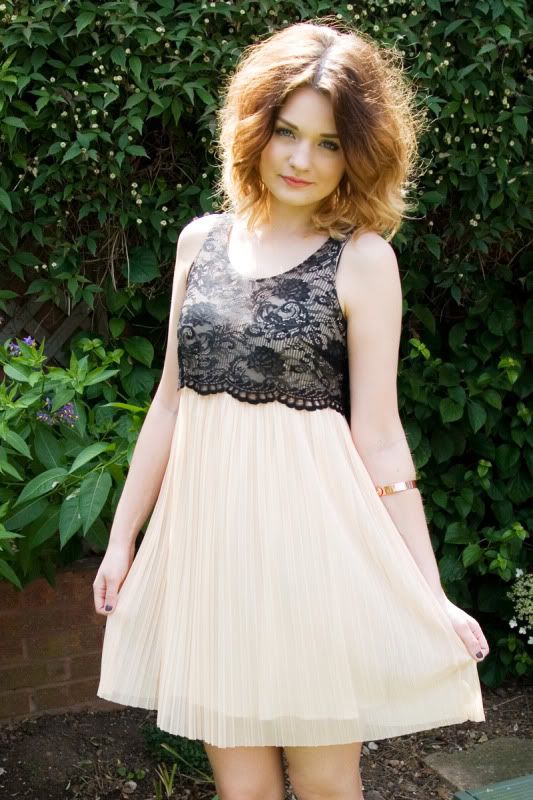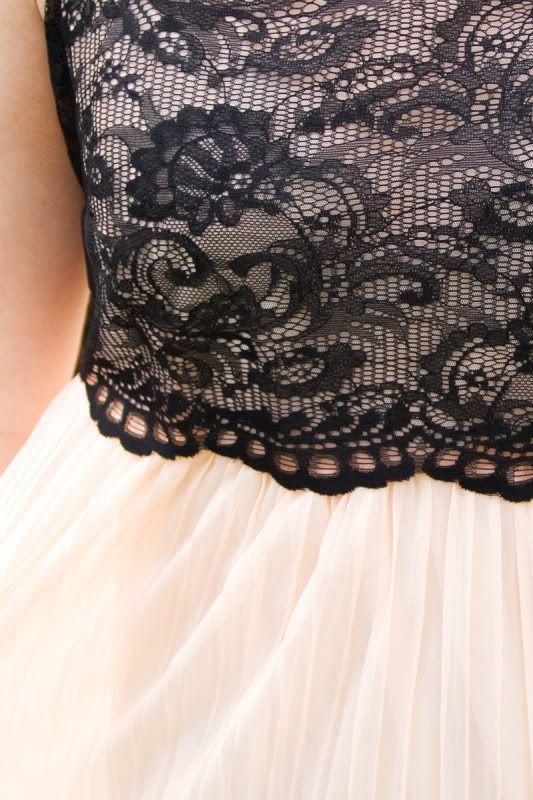 I am quite the fan of lace dresses and I admit I probably own a few too many… however, this dress has taken number one spot in my laced wardrobe, it is beautiful. The mix of the black lace with the pleated, floaty, soft peach skirt is the perfect pair. It's also not that often you have a dress that you can wear for all occassions but I think with this dress you could – flat shoes on holiday, black heels for a night out and nude peep toes for a wedding. Not only that, it doesn't crease.. can it get any more perfect?
I noticed I had a few comments on my last outfit post regarding how I manage to do my hair bun, I have actually done a video on it, so you can
see that here.
It's super easy, promise! Hope you have all had a lovely weekend!