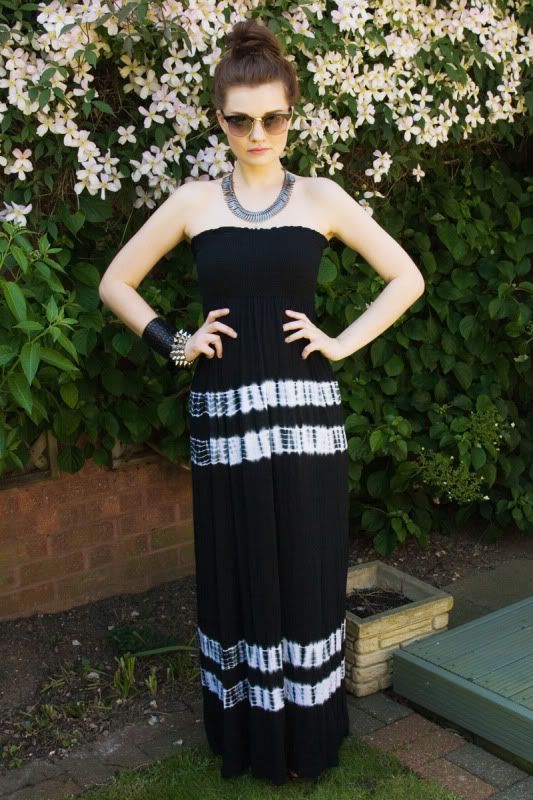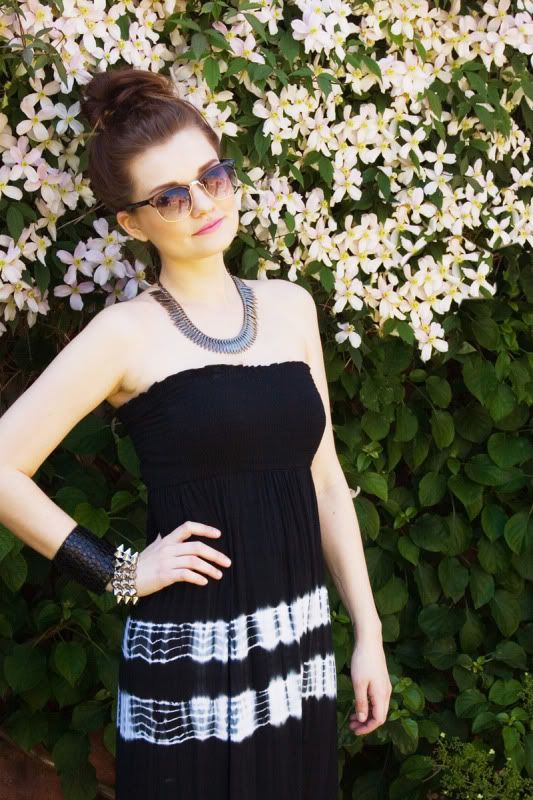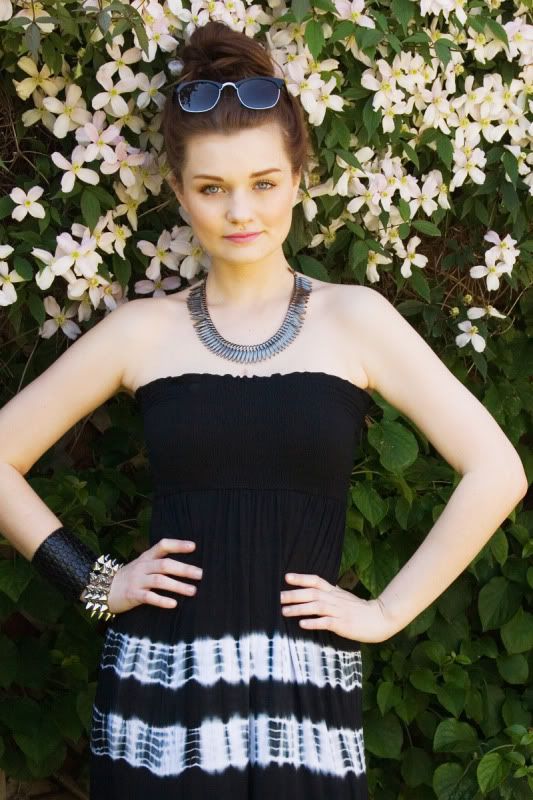 Necklace – A fashion boutique
Bracelet – (Black) Primark, (Spiked)

New Look
This is probably one of my most favourite maxi-dresses. I love the effect of tye dye, for some reason it always attracts my attention when I'm shopping.. maybe I was a peace loving hippy in a previous life! It's understated and kept simple and isn't boring, sounds like a pretty perfect dress to me! It comes with clip on straps to, which I can't actually find anywhere, dammit. I also love these sunglasses, 50p from Primark – my bargain of the year by far!
I cannot believe it is almost June, this year seems to have gone so quick already! This also means it is fastly approaching my birthday *boo* AND my holiday *yay*. Speaking of holiday, where has the sun gone?! Dare I say that I was a little cold today, we have been spoilt here in the UK for the past week. I do feel slightly sad that on the hottest day of the year so far (yesterday) I was sat in the
hairdressers covered in a gown
, that could have been some serious tanning time..
I just purchased a Kindle! It has been something I have been thinking about for ages… normally everytime I'm at the airport about to go on holiday and I am lobbing around 6 books (I read quick!) No more shoulder ache for me. Has anyone got one? I'm hoping it's worth it, I think it will make me read more to, nothing like reading in bed! (Oh my, I sound old..) Anyway, a bit of a random music talk but I have been really loving listening to
Alex Clare
lately (hence the post title..) The radio overplay
his new single
a bit too much for my liking, but if you have a little search around on youtube he has some really cool stuff.