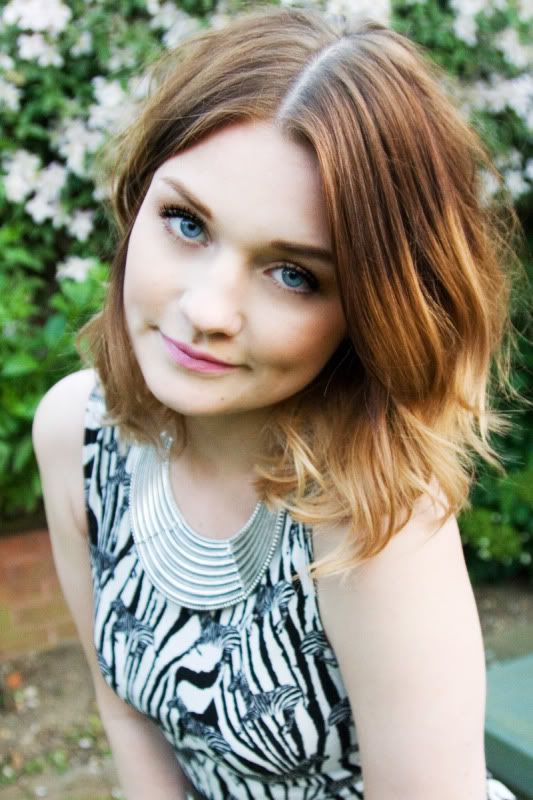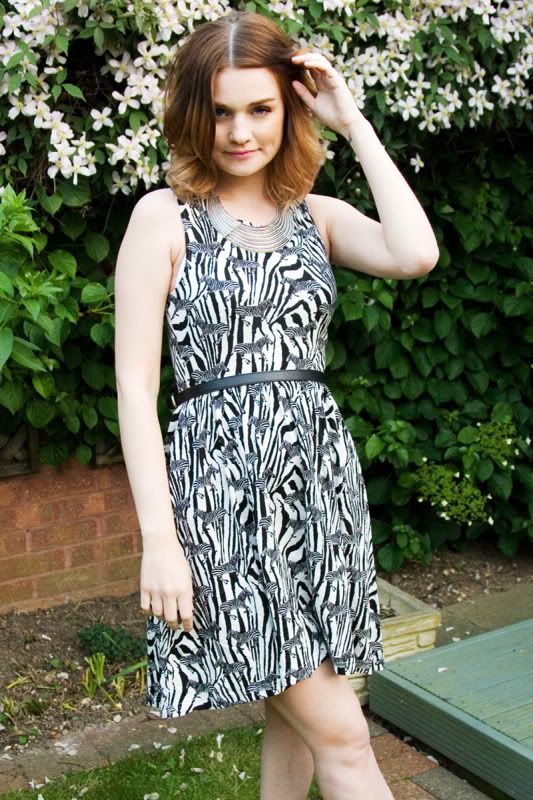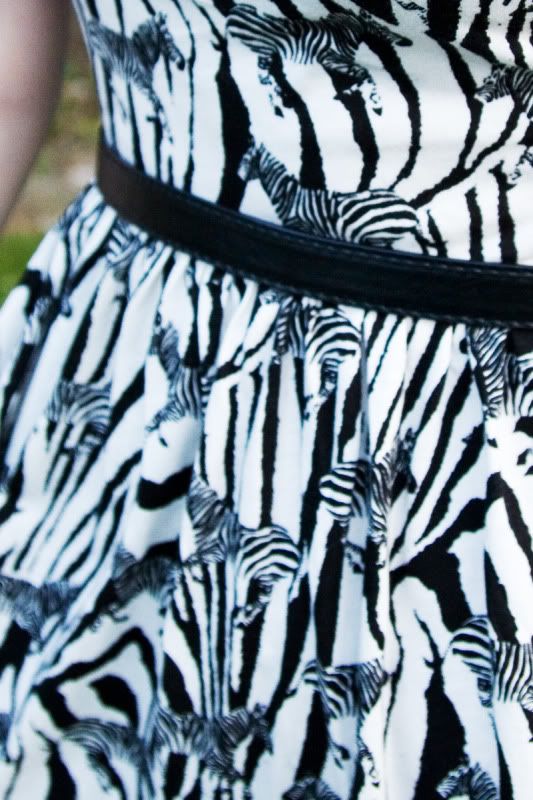 I went and got my hair 'fixed' today – I like it so much better now, less brassy-orange and more blonde/blended.. how it should have been to begin with *rubbish hairdresser rant brewing..* I took these photos when I got home so I could show you the new 'do, however because of a 2 hour traffic jam (and a litttleeee shopping after I had my hair done..) this was at 7.30pm, so excuse the fact I look a little tired. I can't believe how hot it was today, I had to take my metal bracelet off because the sun was making it hot.. that never happens here.. but no worries England, we are back to chilly weather for the bank holiday weekend, typical.
I picked this dress up today from my faithful H&M. I thought it was cute and a little different, from afar it's hard to even tell the print has zebras in it. It was only £12.99 (H&M I love you!) so I thought for that price it's great for a beach dress to.
Right, I'm off to eat my Marks & Spencers chicken and mushroom risotto. I bet you are all reeeeally pleased I let you know that.. can you tell I have spent the day in a hairdressing chair? It has been a *very* exciting one.