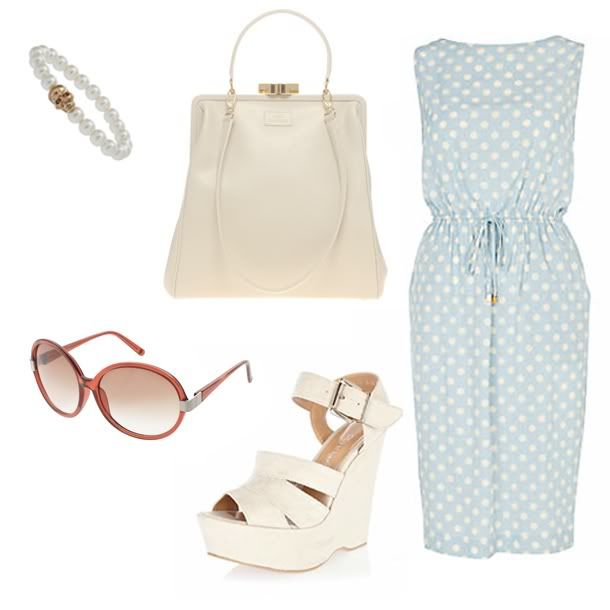 How cute is this dress? I like that it is a bit retro (hence putting it with creams and retro styled glasses) I also love that it is a pastel blue, perfect for this Summer (when it gets here…) I think this outfit is perfect for a wedding.. right, whos getting married and where's my invite?!
Now don't go thinking that I would actually spend that crazy money on a bag. This is why I love doing these Picks of the week, I get to 'window shop' so to speak, and pick a few expensive items to pop in there, just to make your mouths water (and mine) Anyway, it is a lovely bag and I'm sure if I won the lottery tomorrow I would not hesitate, infact I'd probably have it in every colour.
So I am having my hair ombre-fied veryy soon. I am a little nervous but my hair has been boring and brown for so long, it will be a nice change – a bit more summery to. I will most likely tweet/instagram a few photos of it before I do a proper post here, so give those a follow (links to the right) Oh and don't forget to check out the
pink Converse's I am selling via ebay
, bidding ends in 23 hours!
I have had a little influx of followers lately and it has been lovely, thank you so much for the nice comments you girls leave me – you are all so sweet. It makes blogging so much fun to, so thank you!