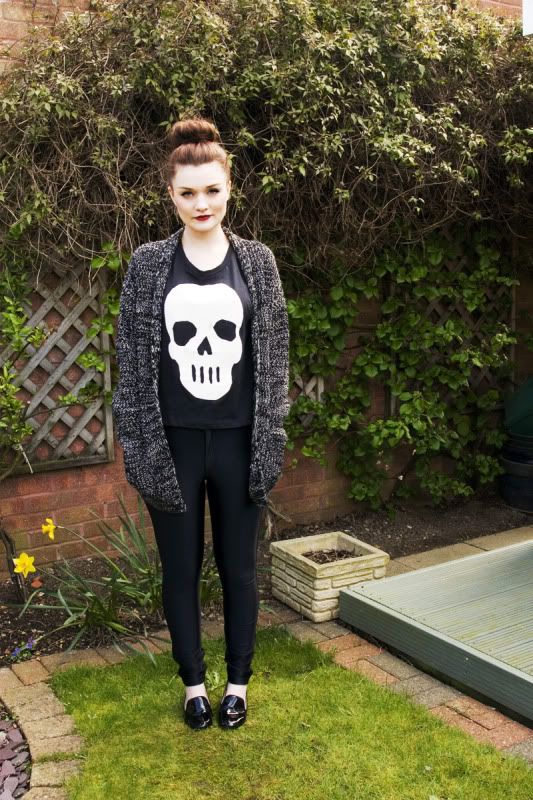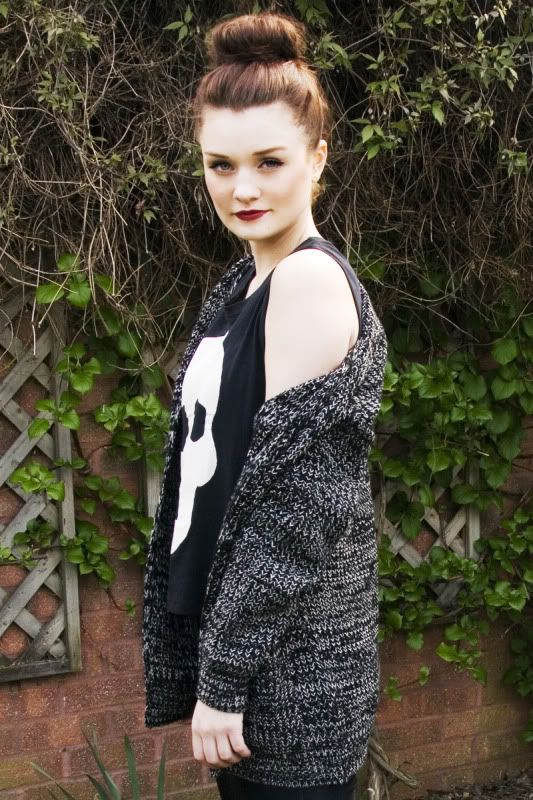 Trousers – Disco Pants, American Apparel
Lipstick – Chanel, Rouge Allure Velvet in 40
It has been pretty rainy and miserable in the UK lately so the thick knits have sadly come back out, this was a bit of a bargain from the wonderful Primarni and is super comfy. I also usually dress a bit girlier (this is a bit morbid and black, no?) but its nice to have a change. Plus, anyone that knows me will agree that I have a bit of a thing for skulls – mostly in scarves (I have quite a collection now..) I think this mayyy have stemmed from my love for my Mcqueen scarf, which I only have one of.. at the moment.
Another topknot to.. I love being able to just shove it up in a bun like this – makes me so lazy though, but hey – everyone loves a lazy hairdo right? Speaking of hair I am seriously considering a bit of a ombre dye job, for a bit of a change. I don't think it works as well on shorter hair so it will be subtle (
click!
) I'm just seriously bored with my hair, and this is the only way to save me chopping it all off which seems to be the usual hair routine with me! What do you lovelys think?