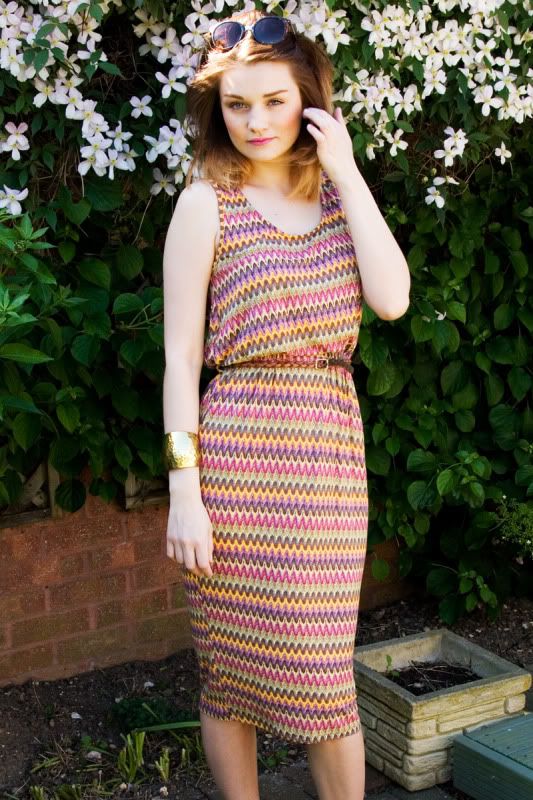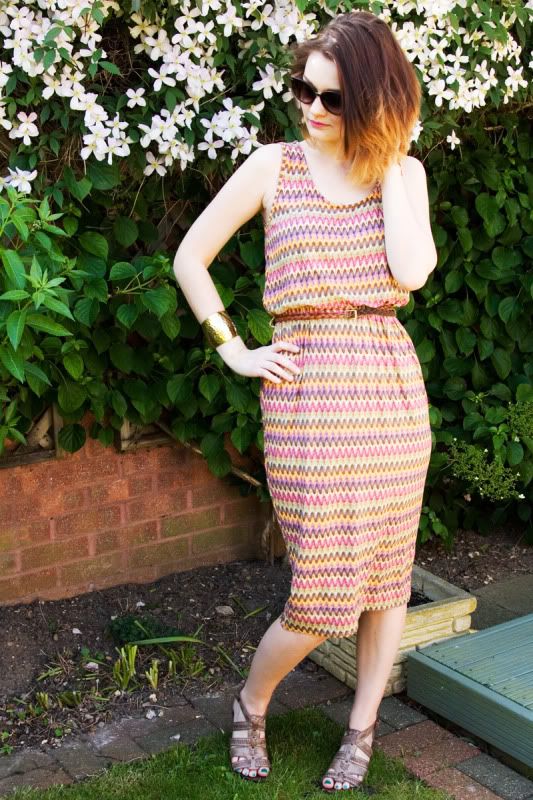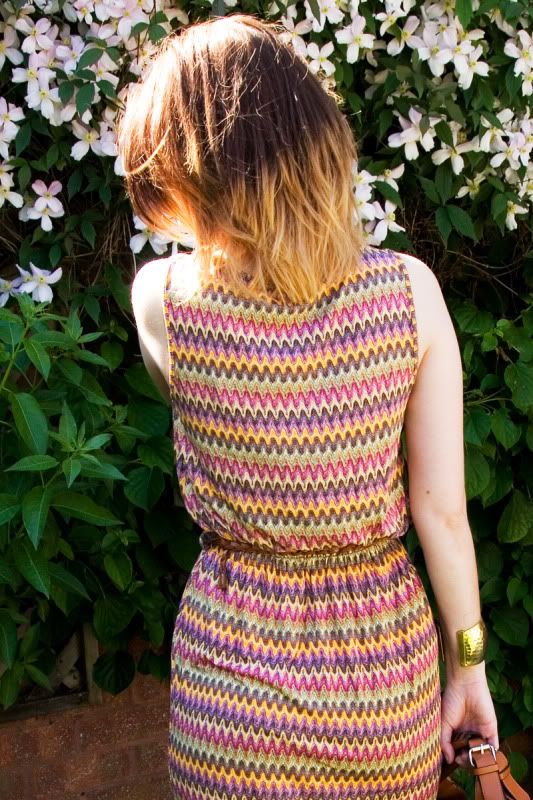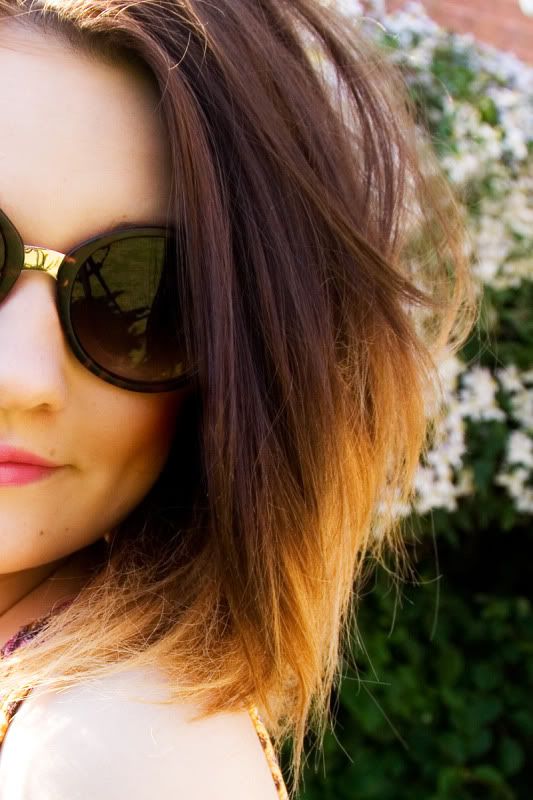 Lipstick – MAC, Pink Nouveau
I love getting my summer clothes back out, feels like I have a whole new wardrobe (and a lot less room in it..) I brought this dress from the good ol' Primarni last year and totally forgot about it (it still had the tags in!) I like the print even more this year, kind of reminds me of the tribal style that is around right now.
So, here is the ombre hair. I'm still not decided on it – sometimes I like it, sometimes I don't. I do think its nice for summer but isn't as blonde as I'd want it yet – I'm still trying to take the brassy-ness out of it though (hello purple shampoo!) Any other recommendations are welcome! I think the sun will bleach it a little blonder (and my hair goes really light over summer to) It wasn't cut too well either, so that is annoying me – it takes months to grow your fringe level and takes hairdressers two seconds to chop away at it, I'm currently sporting a chunk of missing fringe, ha, so attractive. So anyway, let me know what you think.
I went to the beach today, finally. Although I now have a nice bright red rudolf nose – well done Laura! Hope you are all enjoying the sun!