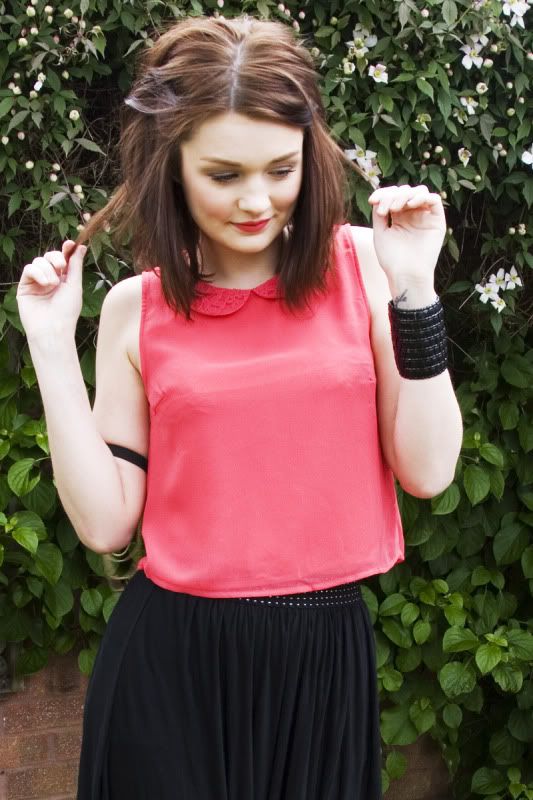 Gold Bracelet – Miss Selfridge
This skirt is my new favourite.. if it was a human it would be my best friend (can you say that about a skirt..?) It is a gorgeous sheer, floaty material with splits both side, when you walk you feel all princess-like. It also has a underskirt so you aren't walking around with everything on show which is good, obviously. Its actually from the swimwear/beach section but I think it is way too nice to wear on the beach – you could really dress this up to but I opted for casual today.
Yes, I did just write a whole paragraph about a skirt.
If you didn't already know, I am a huge Britney Spears fan (pre and post bald moments..) So I am obviously extremely excited that she's offically a judge on America's X Factor! I cannot wait. In other news, the events of Made in Chelsea last night made me so frustrated – Louise you are a bit silly.
Anyway, anyone want some Pink Converse's? I'm selling mine (
via ebay
) because I don't wear them enough. They are pretty, pink, hardly worn and a size 4.