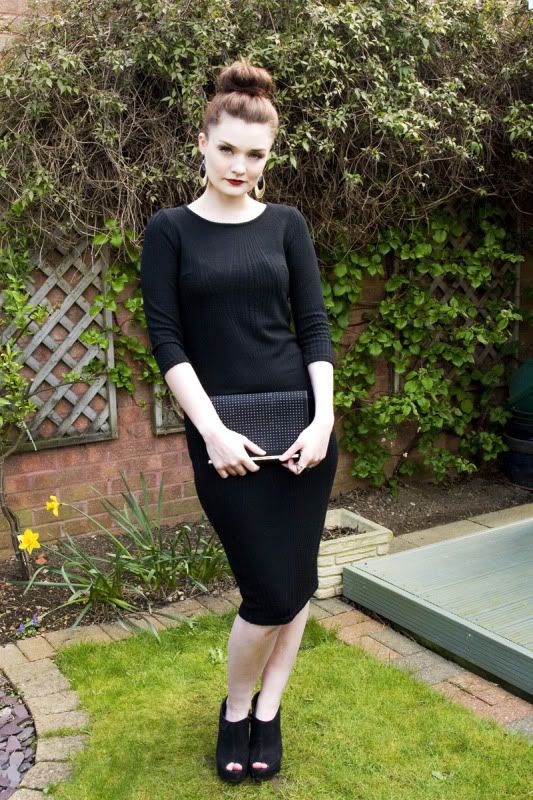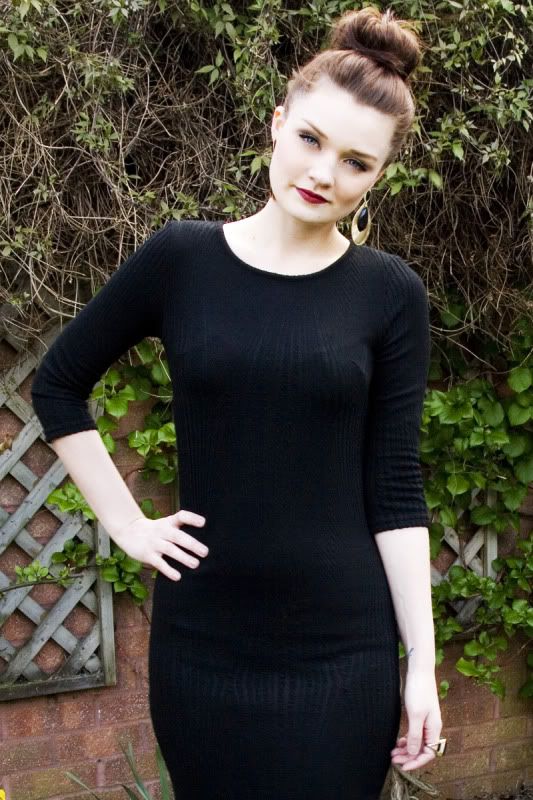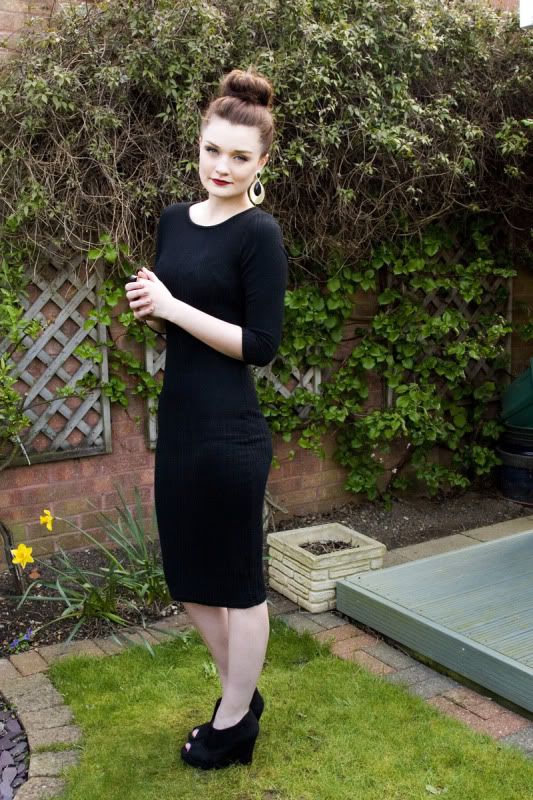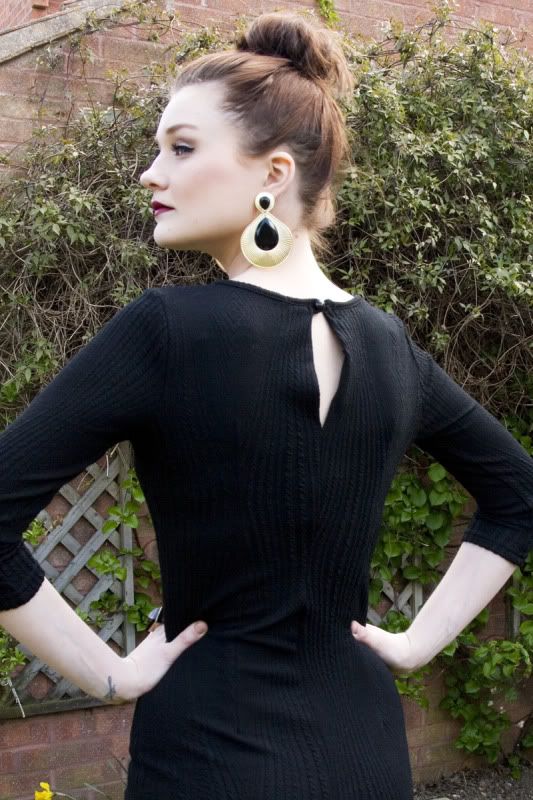 Lipstick – Chanel Rogue Allure Velvet, 40
I do love a black dress. I have had this a while now.. I think of it as my classic/sophisticated dress, ha. I think the length paired with the sleeves works well and the material is lusssh, good one RI! Also loving a topknot at the moment, such an easy hairstyle and I'm all for easy hair!
My week off is coming to an end, very sad about that. Going back to reality has never been a strong point of mine. I have had a lovely week spending time with my family and seeing some old friends, and the bonus? No snow! Yay!
Hope you all enjoy your Saturday night! 🙂