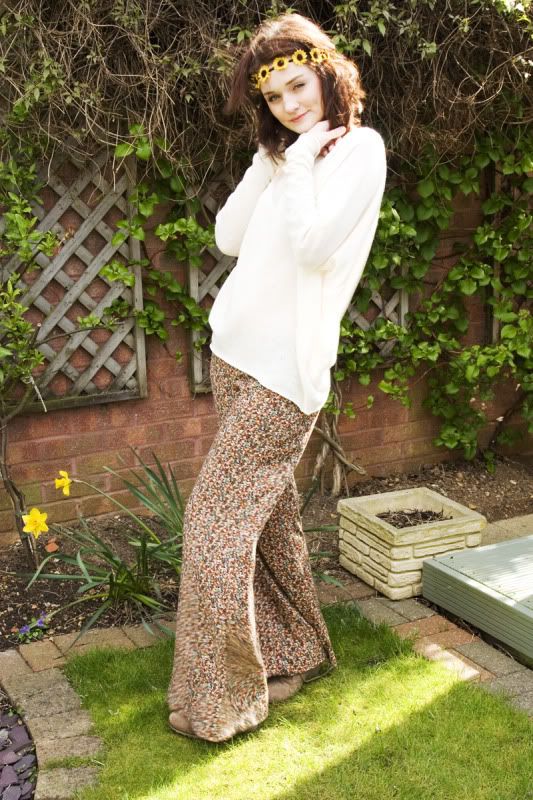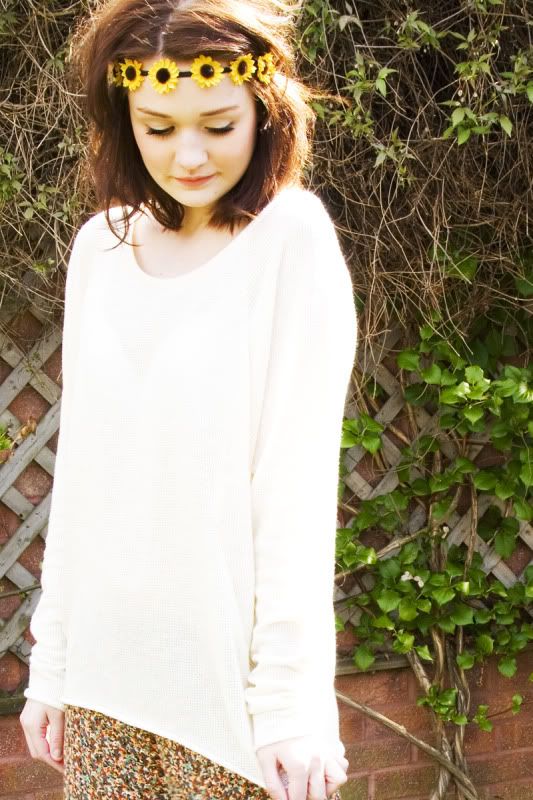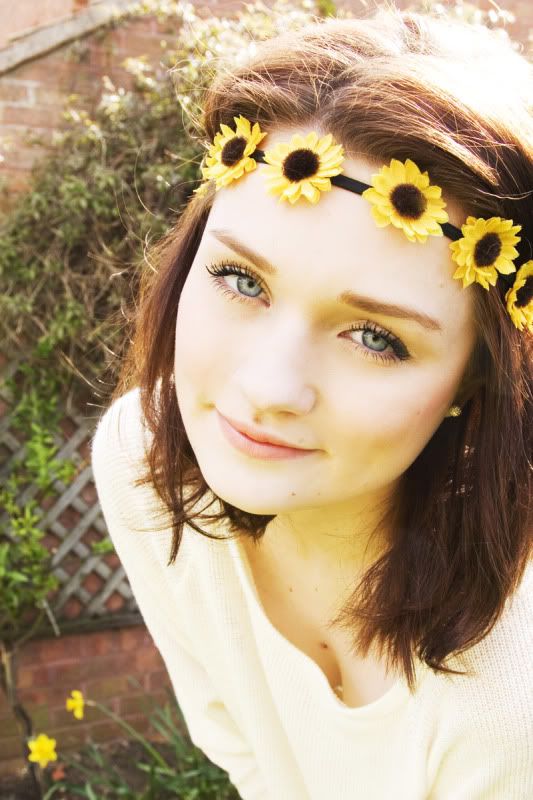 Trousers – River Island (old)
Oh look, I coordiante with the daffodils, that was done on purpose, honest. Anyway, I injected some Spring-ness into my outfit today with this sunflower headband. I would most likely wear this outfit without the headband unless at a festival of some sort but I still like it. New Look have loads of these flower headbands if you're after one. The only place you used to be able to get them was festivals, I also learnt in past years they look pretty wrapped around a straw trilby hat. Girly festival tip for you there!
So my week off has been so nice. Today I hung out with my Dad and visited pretty much every DIY shop in my town so that was.. different. I didn't spend any money though, which is probably the first shopping trip that that has ever happened! I also went to lunch with a friend which was nice. Even though I know I would get bored eventually, being a "lady of leisure" is fun. Well, for a week anyway.