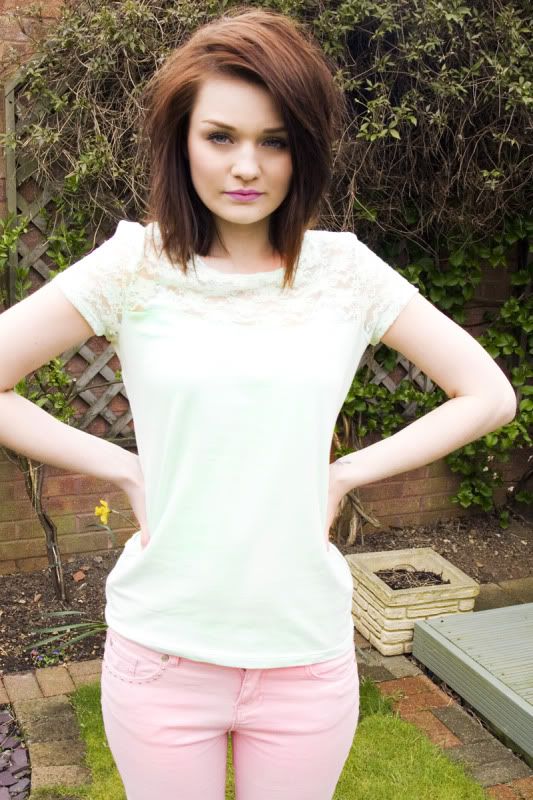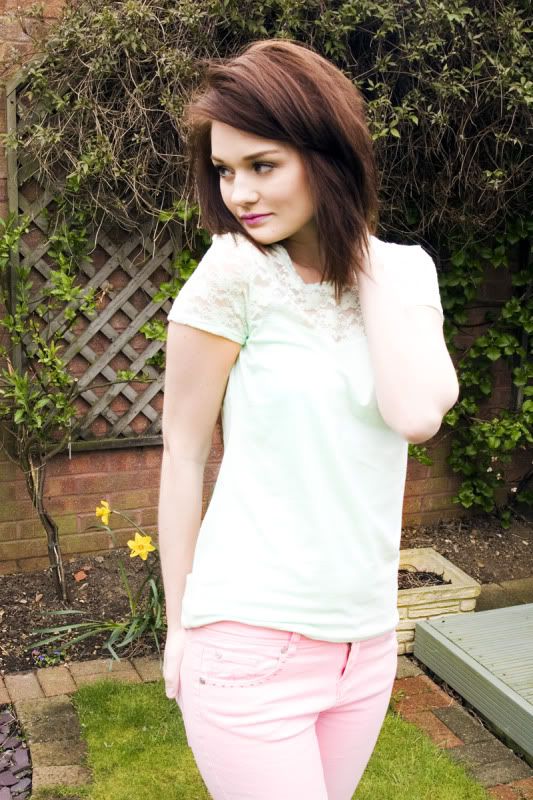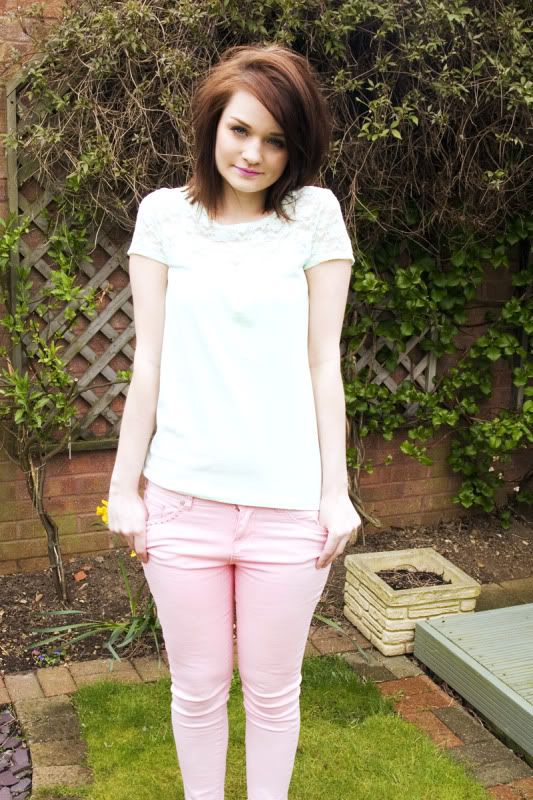 Lipstick – MAC, Pink Nouveau
I have said before that I am a fan of this seasons pastel trend, if only we was having the spring weather to match it! Little annoyed because the colours havent photographed so well above (difficult to get those pastels vibrant you know, especially when standing outside in the cold! Ha)
I customised these jeans and added tiny studs on the pocket, a new misson I wrote about a few blogs ago. I have got the stud bug right now so anything that is getting a little old and boring – add a few studs and its good as new. The top is a pastel turquoise with matching lace around the neckline (two trends in one!) It is a H&M goody… on trend, cheap, comfortable and they have them in so many colours. Just a few reasons why I love H&M so much.
I just sat on my comfy sofa and watched Towie. I'm going to Sugarhut this Saturday, so I am very excited. Pretty sure I'm going to photograph what I'm wearing (maybe even before I leave) so lookout for that. Have any of you been to Sugarhut before? I am sure it is full of towie lookalikes and alot of orange people but I suppose that makes it even better!
Hope you have all had a good week so far, lets hope this rain will give it a rest, I don't do well with umbrella's in the wind!