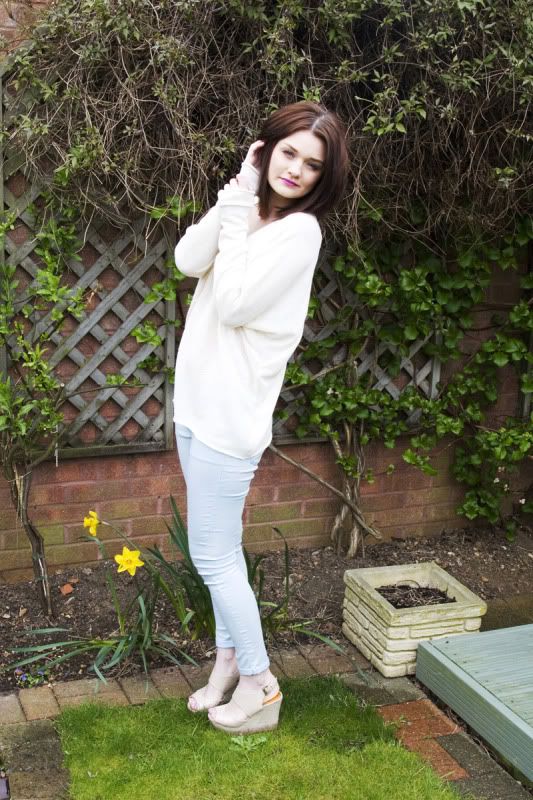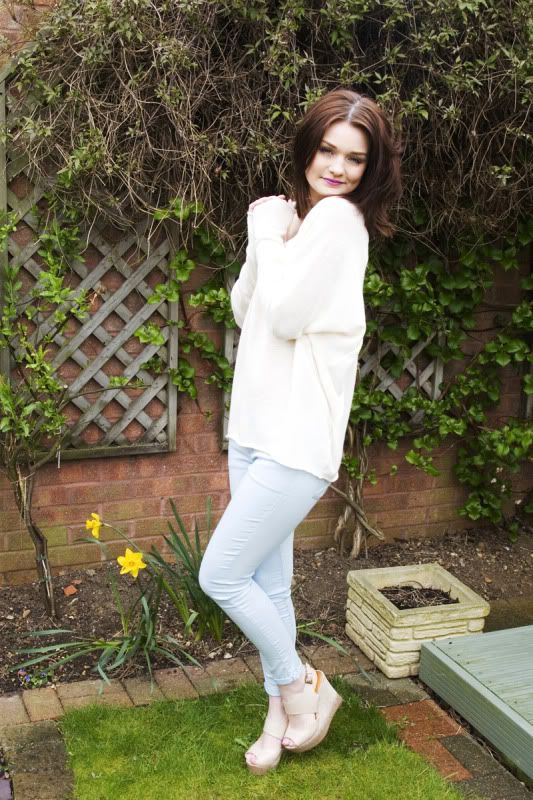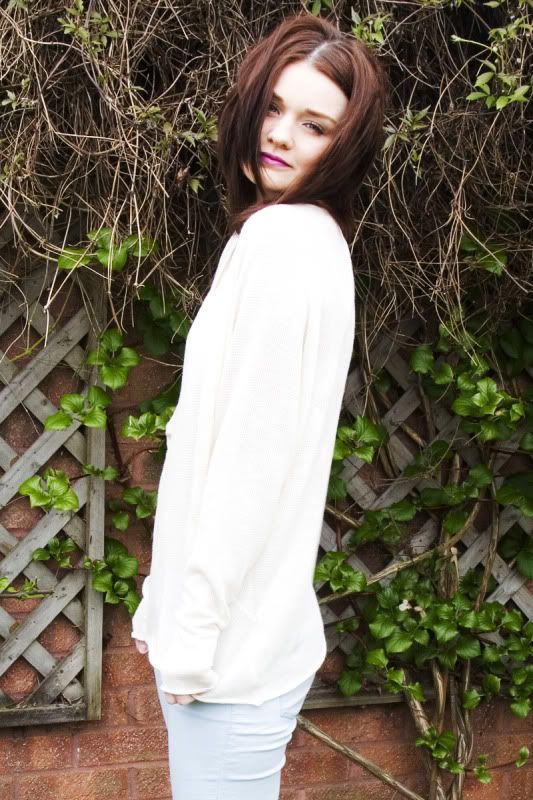 Jeans – Topshop, Leigh Jeans
Lipstick – MAC, Up the Amp
A nice neutral, slouchy jumper is essential.. well, thats what I told myself when I was buying this anyway. This is a pretty simple outfit but sometimes you just want a comfortable day, right? I also love these jeans, they are the LEIGH jeans by Topshop. I have them in pretty much every colour (except the newest bright ones – I'm onto those soon though!) They are similar to jeggings I suppose, but more jean-like, e.g no having to wear a long top like you do with leggings! If you havent tried these, you should.
I got back from Liverpool late last night. It was so good – the shopping was amazing! I wish I had longer there as one day and night wasn't enough really. I wore a sleeveless neon orange shirt blouse with leather H&M shorts on our night out and I actually froze, tut tut! I have also never seen so many 70s, 80s and 90s themed bars in all my life.
We also watched the Sea Odyssey Puppet parade from our hotel Saturday morning which was amazing! (Pictures on my instagram feed – link to the right)
Listening to some Jason Mraz tonight, especially his new album. You can't beat a bit of Mraz for a chill out evening. Hope you all had a great weekend, what did you get up to?