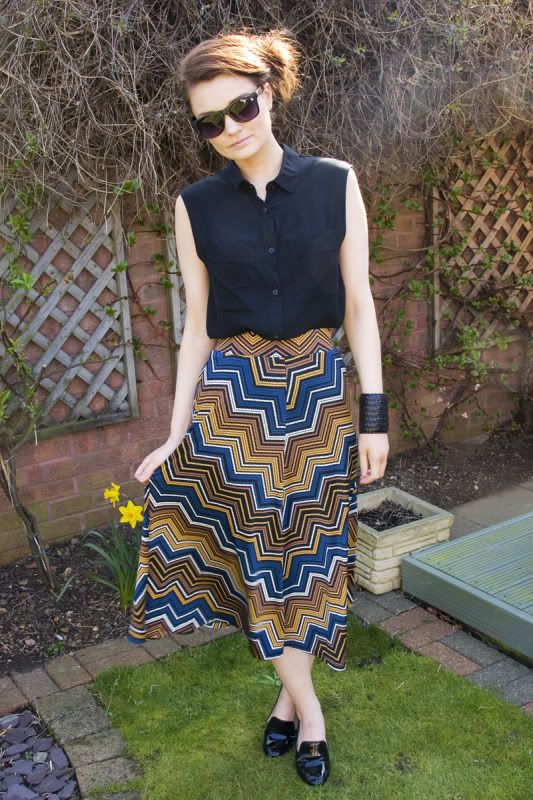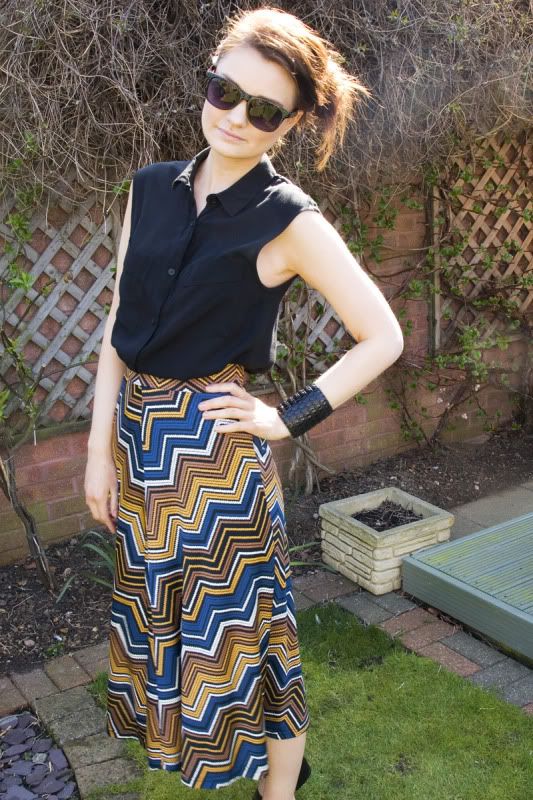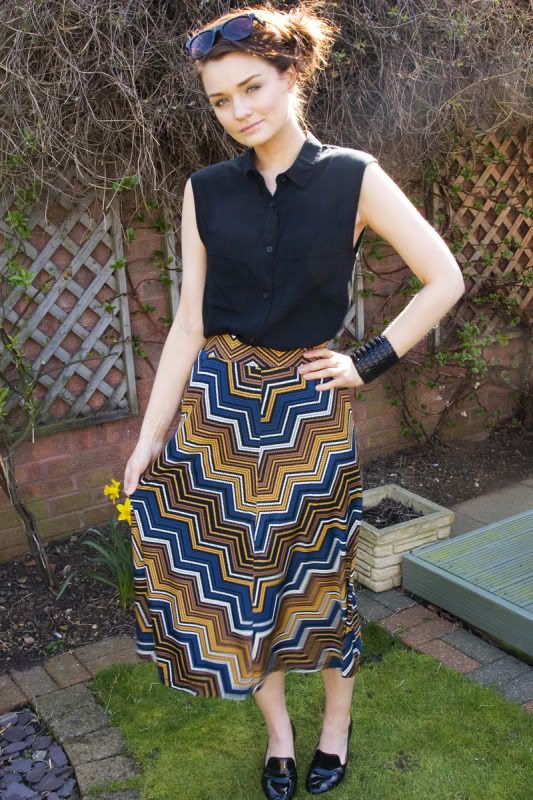 Skirt – River Island (currently in Sale!)
How lucky have we been with the weather in the UK this week? I haven't actually seen much of it due to being at work all week. Still, I can see it from my desk window and it looks sunny.. thats good enough.
Obviously this warm weather makes us all excited about SUMMER WARDROBES! I picked up this skirt in the River Island sale last season but I noticed it was in the sale again this time around. I'm loving the aztec inspired prints at the moment, so thought this fitted in with those pretty well. Also love this bracelet, which was a Primiari find – even if it does pinch at my arm hairs.. *attractive*
Lets hope this weather keeps up 'til the weekend, I could do with a few days in the sun!