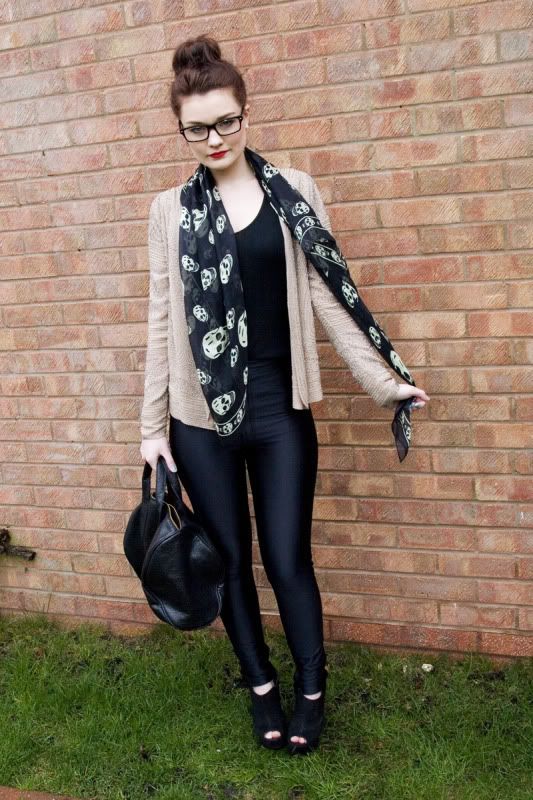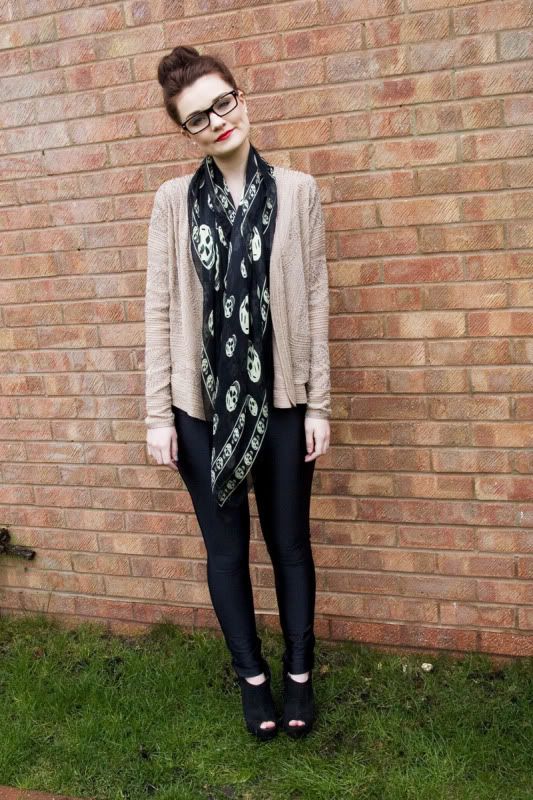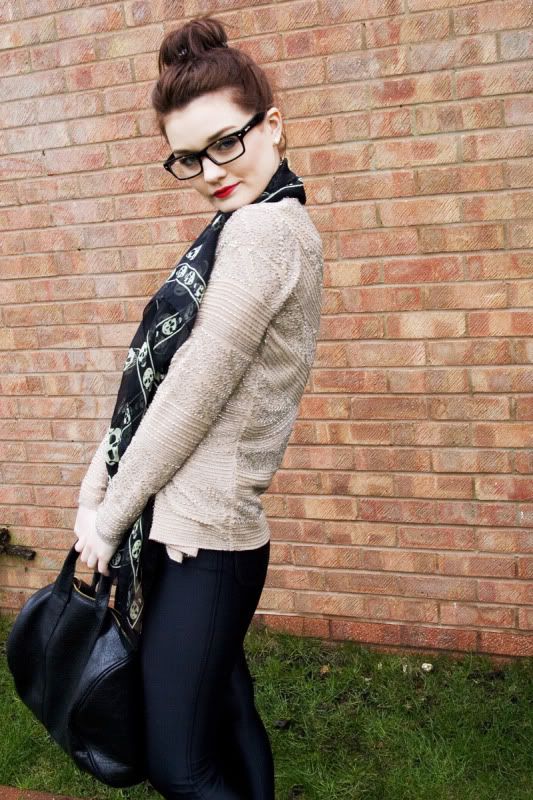 Scarf – Alexander Mcqueen
Jacket – Day Birger et Mikklesen
Trousers – Americal Apparel, Disco Pants
I GOT SOME DISCO PANTS! I have been eyeing these up for a good few weeks. After seeing a 15% off discount on the AA website (if you sign up to the newsletter they send you a code!) I decided to give in to my temptations and buy them. I have not regretted it. I always do the "I'll probably take them back anyway.." and then as soon as I get them and love them, that returns invoice quickly tears itself in half and I find it in the bin – now how on earth does that happen?!

Anyway, this was an outfit I put together with them. They seem to go with absolutely anything, which is always my kind of outfit – nice and easy.
You may also notice that I have finally found a bit of time to spend cleaning up my blog, I've re-designed it and I think it looks much more 'clean cut' – because we all love some simplicity don't we! I still have a few things to change around, so I may tackle that after my Sunday roast dinner! Yumm!