>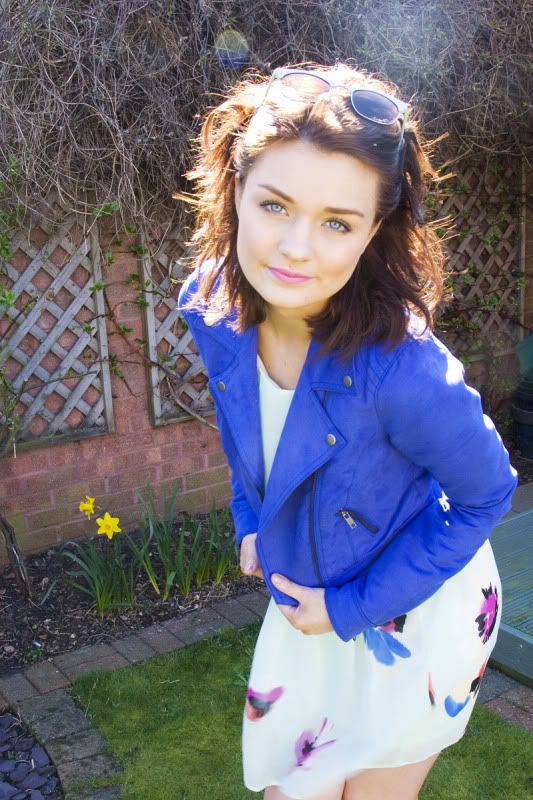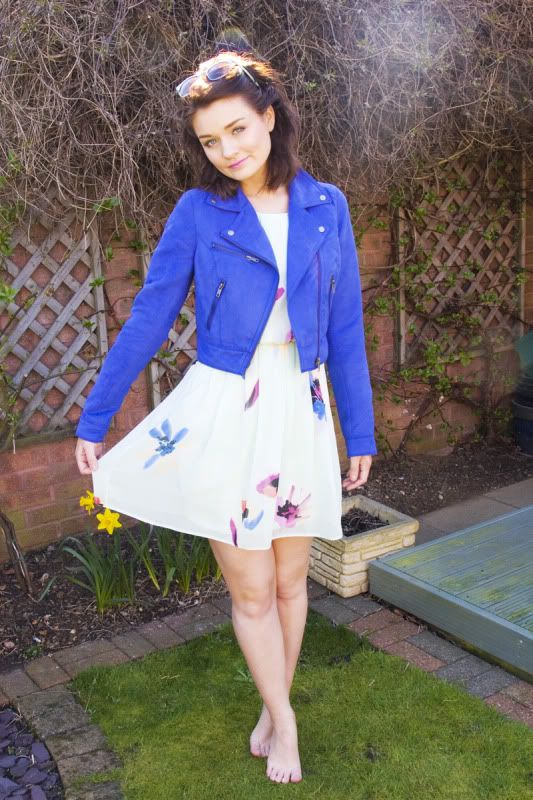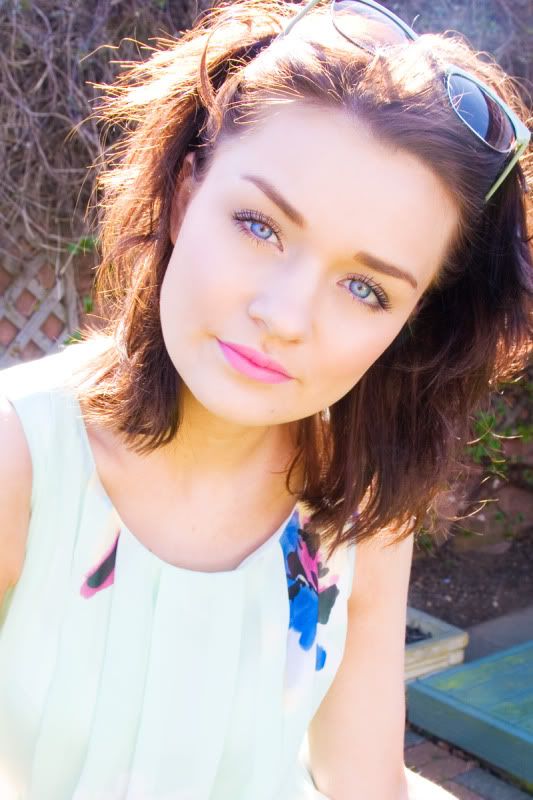 Jacket – H&H (old season)
Lipstick – MAC, Pink Nouveau
I love shopping trips that leave you feeling like you have found the most amazing item.. even more so when it didn't break the bank. This dress definitely gave me one of those moments.
I wore this out on Saturday night with black wedges, black belt and a clutch, today I went a little more casual. This blue jacket was hidden in my wardrobe and I was amazed when I saw how well it went with the dress' pattern. YES. Good buy, and you know what, it was £13. YUP. Thirteen, pounds (they do it in baby Pink to but I told myself I didn't NEED both..)
Today has been the most amazing weather and I had a day off work, which was lovely. I just love Spring. A little change on the photo positioning today, I think I like this spot a bit more at the moment.