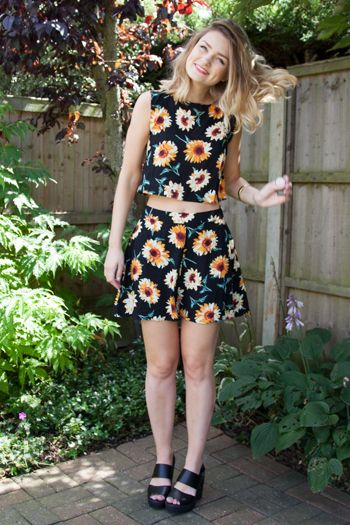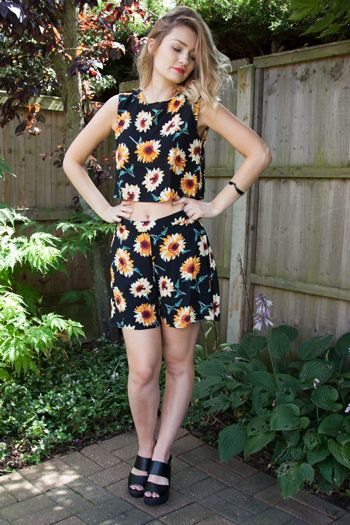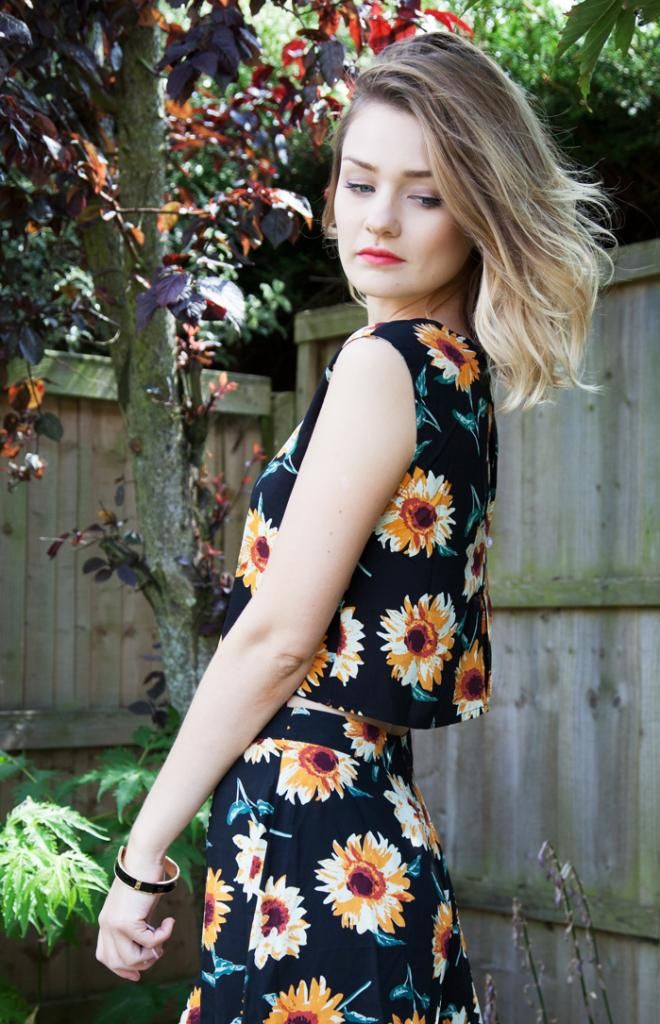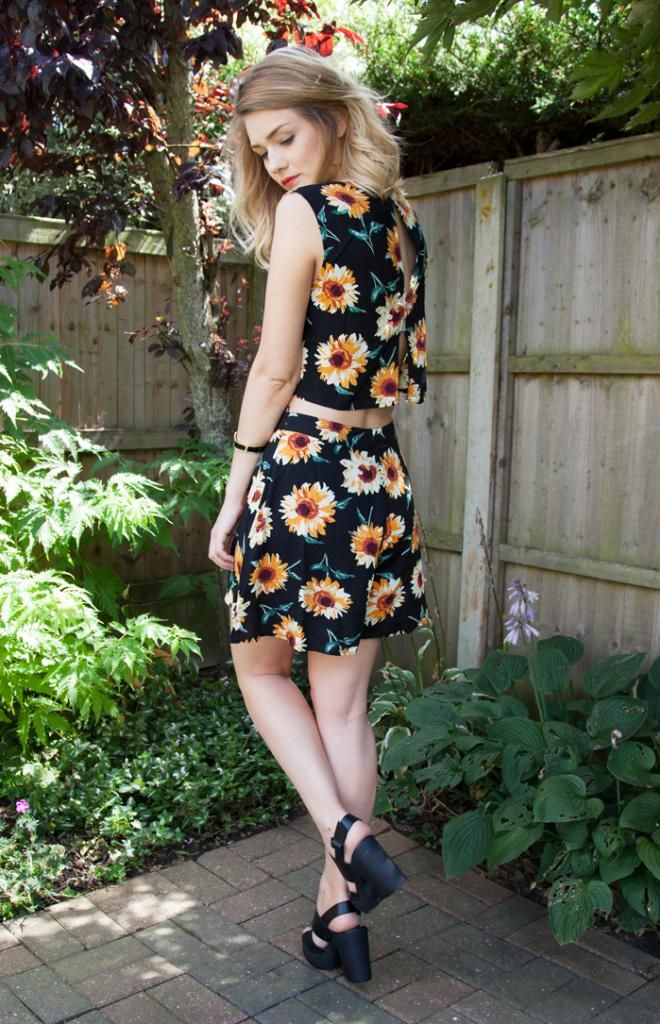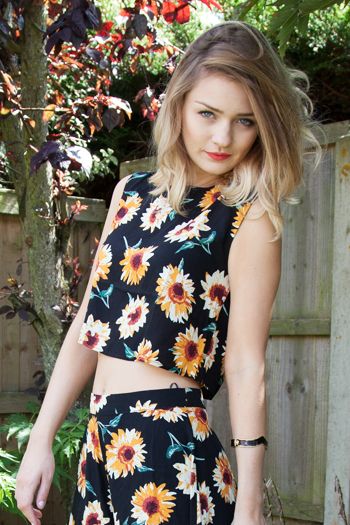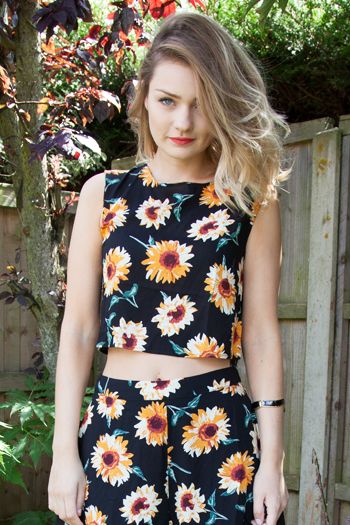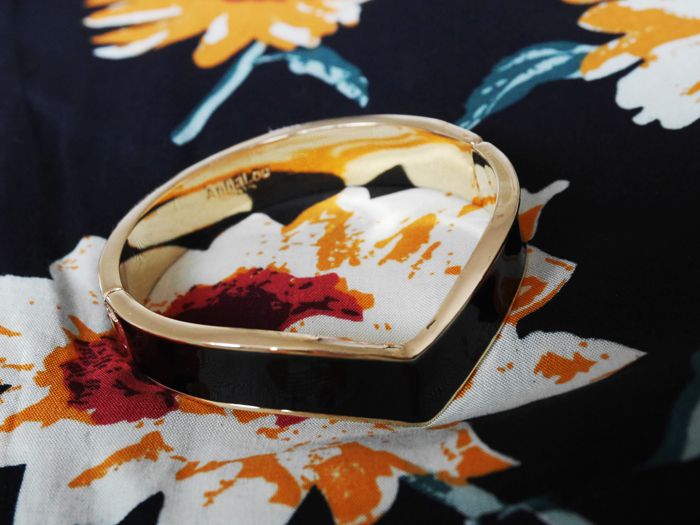 Top – Lily LuLu*
Shorts – Lily LuLu*
Shoes – New Look
Bracelet – Anna Lou of London*
Lips – MAC, Poison Apple
Okay, so I have a little 'thing' for sunflowers. And co-ords. So, this was kinda bound to happen.. I guess. Firstly I love how summery and cute this two piece is, the sunflowers are a bright contrast against the black background, and I really love how that works. These pesky flowers seem to be everywhere at the moment, on both clothes and as actual plants (Tesco have a billion!) Also enjoying the fact that this set is nice and over sized – how a co-ord should be, in my humble opinion!
I'm also a new brand ambassador for Anna Lou of London, which is pretty lucky considering I absolutely love their stuff. This bangle is simplicity at its best and comes in loads of different colours, the pink was a strong contender but I went for the black, nothing beats a black bangle. Keep an eye open for some more of their lovely pieces on TT!
I hope you've all had a lovely weekend!