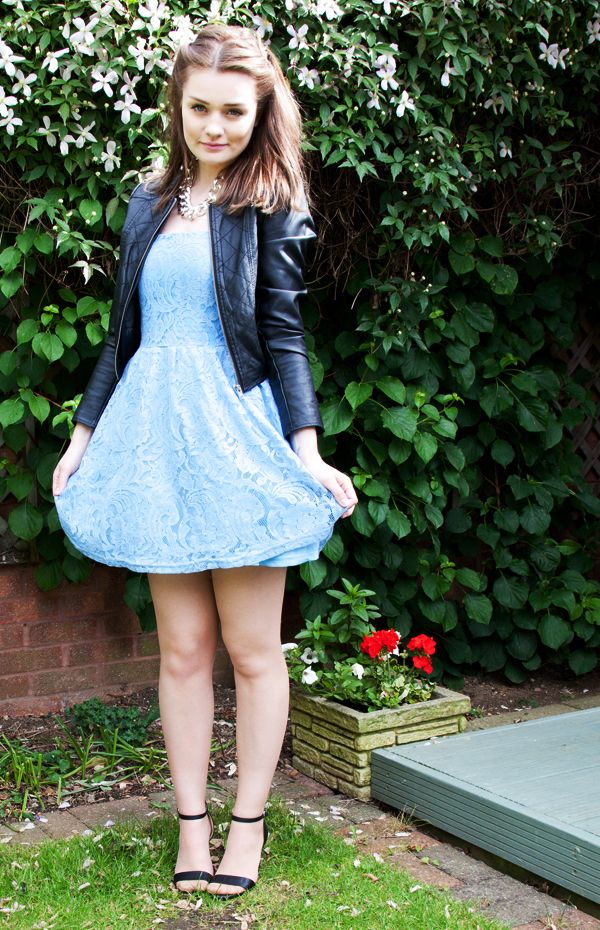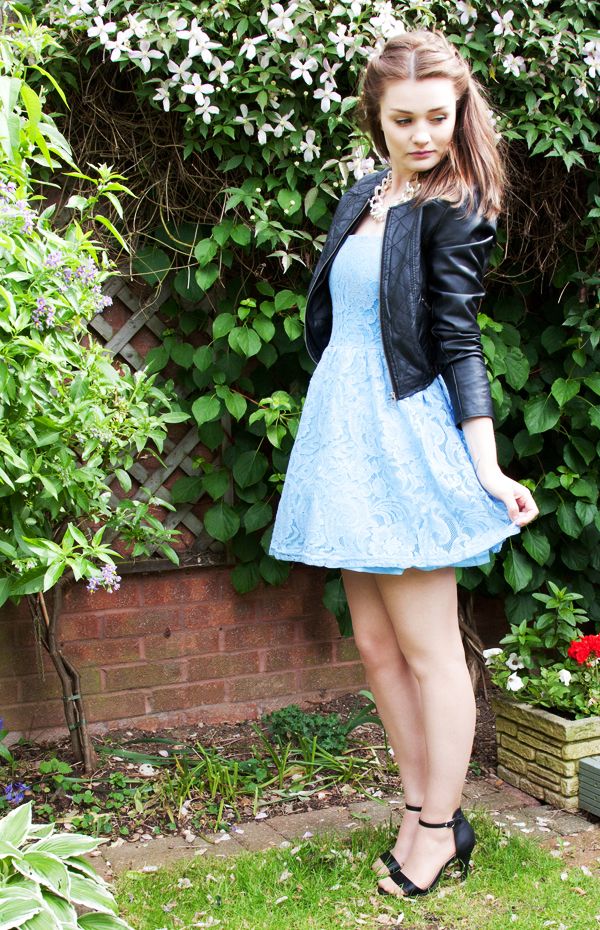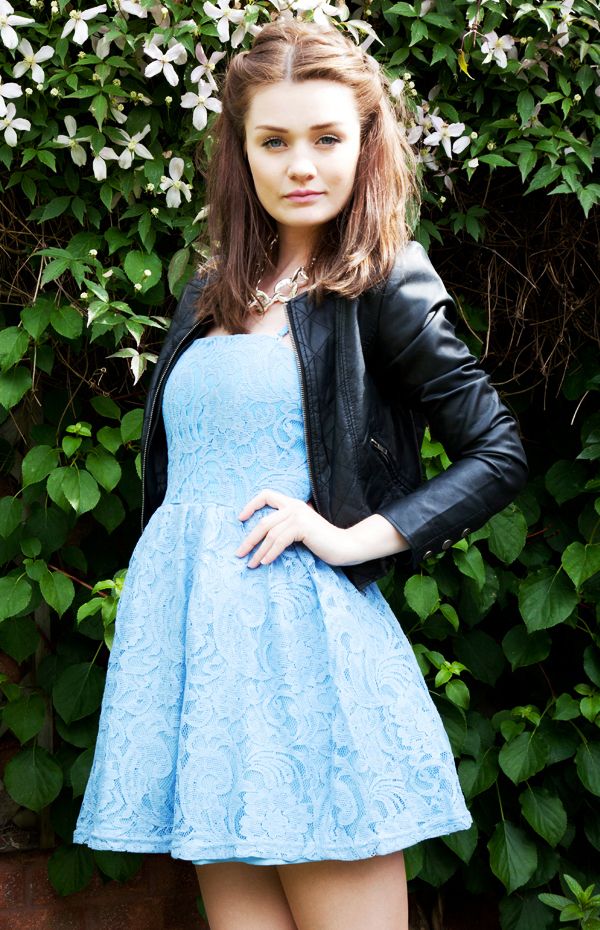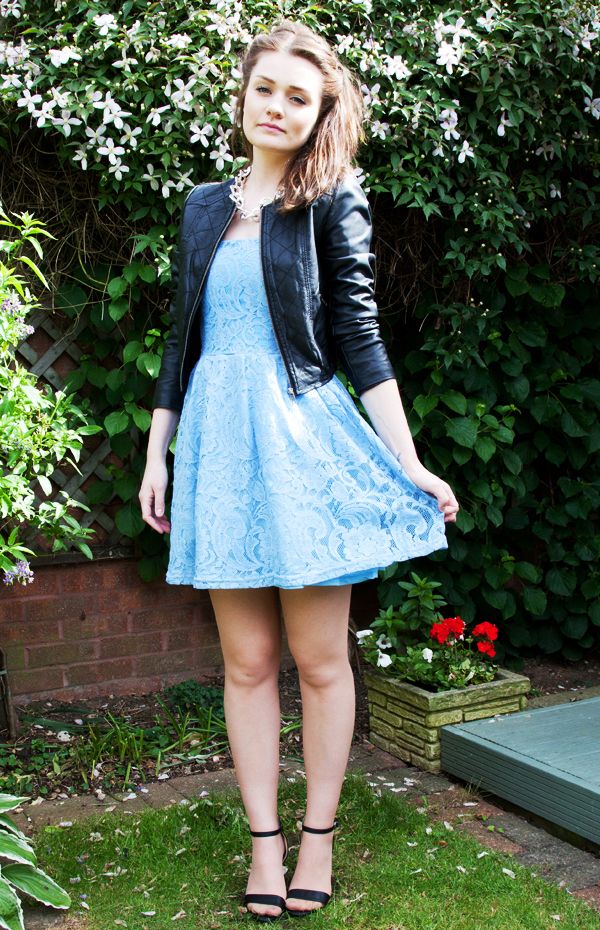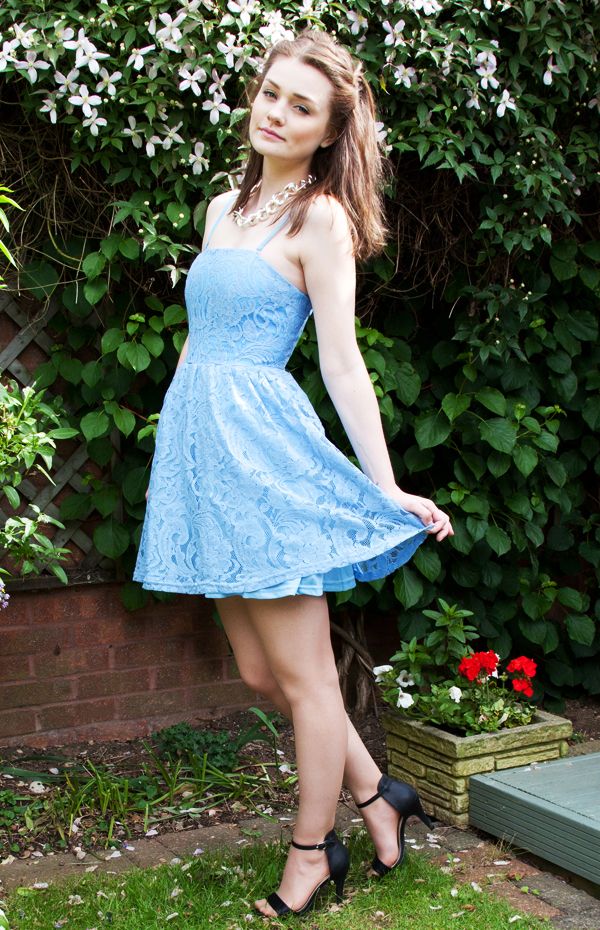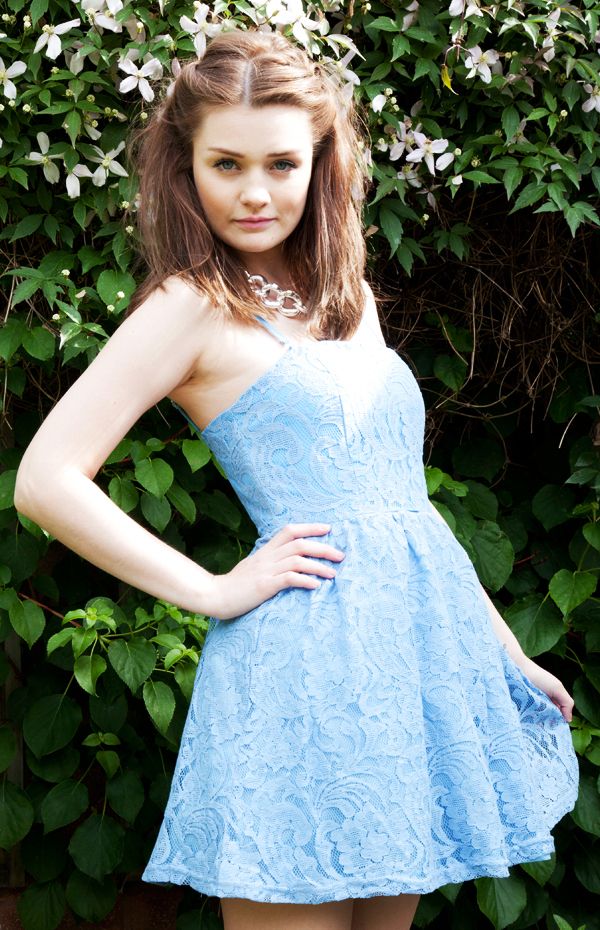 This dress reminds me of something a Disney Princess would wear.. okay, so it would be a lot longer and there would definitely be a whole load more glitter (maybe even some birds and woodland creatures?) but still, it's pretty – that's what I'm getting at.
Glamorous
do it again, you little stars. I love the powder blue colour and mix of lace, I like it even more when paired with my
Daisy Street
(p)leather jacket. I have been looking out for a leather-inspired jacket with no collar for ages, so was really happy when I received this one. Not only is it an amazing shape (which works so well with any outfit..!) and fit, it's also an extreme bargain. I just love the high street, if it were a person… I'd probably be married to it.
I'm posting this a little later than usual as I didn't get the chance to do it before hand, I was out for some extremely yummy noodles (my favourite!) however, a few of you on Twitter told me to post anyway, so here it is! Today was apparently the hottest day of the year so far here in 'sunny' England – that's reassuring, as tomorrow it will probably rain.. I still can't believe it's June already! It's also my birthday next Friday.. time goes way too fast for my liking!
---
TWITTER

•

YOUTUBE

•

INSTAGRAM

•

PINTEREST