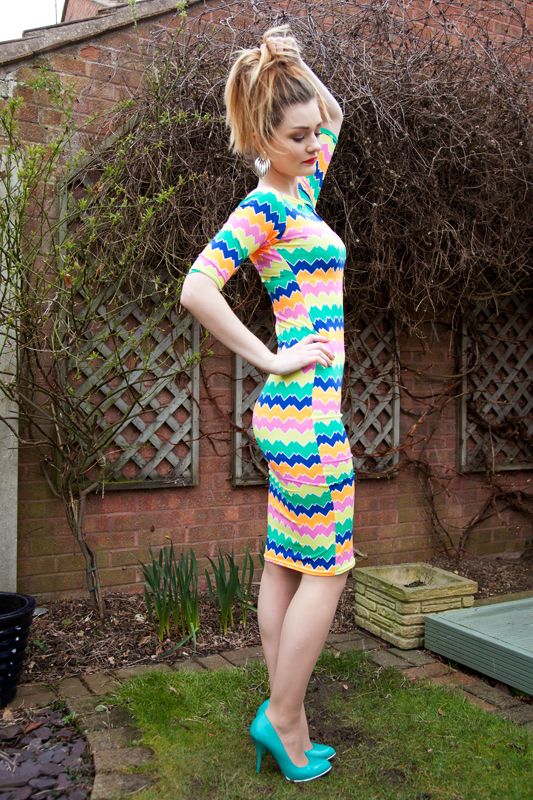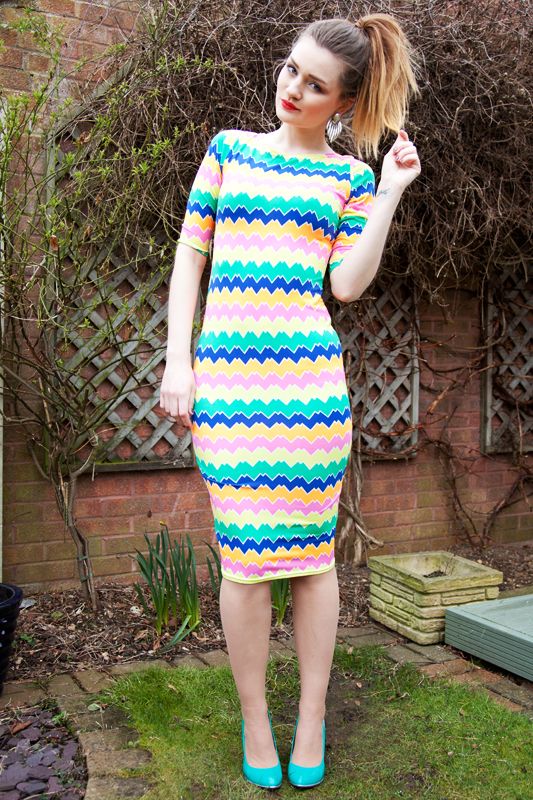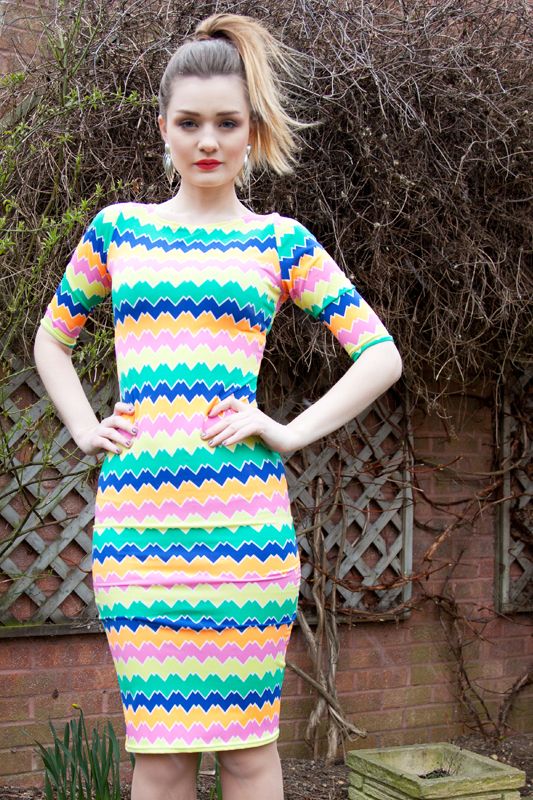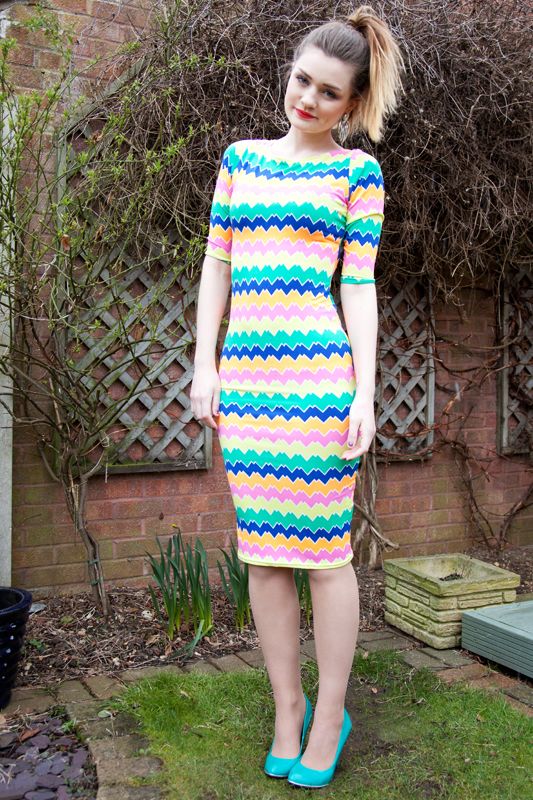 Earrings – H&M
This was supposed to be saved for my weekend post.. but I got a little excited and couldn't wait to post about this dress, especially as you all loved it so much on my instagram. So, please bare in mind that it actually started snowing when I was taking these photos… so I was freezing. However, weather conditions aside, this is the perfect summer dress and Daisy Street has impressed me immensely. The rainbow colours are so vibrant and I'm so glad I had these shoes to match, I think they are the perfect addition – they do kill my feet though so maybe a nice flat sandal would also be a good idea… I have also been liking the ponytail trend lately, especially now my hair is long enough to wear it in a high one (although, I'm not exactly rocking the long luscious locks just yet..) H&M also win me over again with their bang on trend jewellery at such good prices.. I swear I never leave that shop without a new pair of earrings.. shame I only have 2 ears really, isn't it.
So you may have noticed that I have changed over to the dark-domain side of blogging.. aka I have ditched the [dot]blogspot and I am now at www.laurabradshaw.co.uk! Don't worry, everything stays the same and my old blog address will still always refer you here. I felt it was time to purchase a domain and I'm pleased I did, blogging is such a massive part of my life these days – the [dot]com pleased the inner-geek and makes me love it even more.

P.S Any videos you guys would like me to add to the list, leave them in the comments – I'll see what I can do!